Research chief Paul Chew talks about the drug company's future.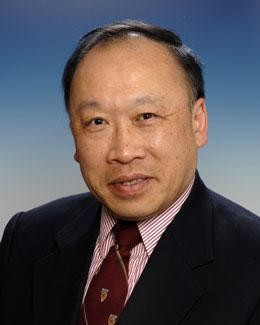 When pharmaceutical company Sanofi-Aventis unveiled plans on 30 June to reorganize its research and development (R&D) operations, the announcement was noticeably short on details. Officials at Sanofi, the world's fourth largest drug-maker by sales, promised partnerships with public and private institutions, but revealed little more.
The French pharmaceutical giant could certainly use an overhaul. Several of its star drugs are set to lose their patents in the next few years, and the company has failed to deliver many of the blockbuster treatments that were once moving promisingly through its pipeline.
In an exclusive interview with Nature, Paul Chew, Sanofi's senior vice-president and US chief science and medical officer, explains how the company is changing the way it does science. Chew, a cardiologist, oversees the company's five US research sites and is helping to implement the restructuring plan.
Is this just one more example of the increasingly common efforts to make big pharma companies more agile and biotech-like?
This is quite a different restructuring because it involves not merely a change but a transformation of the character of R&D. We have become much more focused not on the end organs of diseases — traditionally cardiovascular, neuroscience, etc — but on the mechanisms and pathways of disease, such as fibrosis, ageing, immunology, infection. That approach, I think, is going to be more productive in the future.
"We plan to be a major player in emerging markets. "
What was the motivation behind the plan?
Sanofi-Aventis has traditionally relied a great deal on internal R&D, and we still do. But we also realize that with academic entrepreneurial biotech companies, many good partners are already in the world around us. And so part of the motivation was to really optimize R&D through partnerships or acquisitions.
Can you offer an example?
BiPar Sciences is a very small biotech out in California that we acquired on 15 April. BiPar has the most clinically advanced inhibitor of triple-negative breast cancer [an aggressive form of cancer in which three key receptors are missing], and we just initiated phase III trials. In addition, this mechanism has potential beyond breast cancer — in prostate, lung, ovarian. So as a strategic acquisition, it builds on our franchise with the drugs Taxotere [docetaxel] and Eloxatin [oxaliplatin] as an oncology company; it shows a nimbleness to place our bets behind the inhibitor; and it balances both internal and external R&D. I think it's a timely example of the R&D transformation.
So are you shifting away from conducting your own research?
We don't want to give the impression that we're relying entirely on external innovation. In fact, we have over 50 projects internally that are in various stages of development. But what we have done is go through our portfolio to focus on those with the most clinical value and feasibility of going forwards.
"As a cardiologist myself, I know there are many available therapies for heart disease, so the new ones have to rise head and shoulders above what's available. "
Where else are you looking to expand?
We plan to be a major player in emerging markets, which will be springs of growth for the future. The so-called BRIC countries — Brazil, Russia, India, China — and Mexico account for 40% of the world's population but only 4% of drug sales. Sanofi-Aventis is very strong in those areas, but we need to develop that further. As those societies emerge, they're spending more on health care and want a higher level of health care, and we want to make sure that we retain a position there.
When Sanofi-Aventis announced the reshuffle, the company said there would be no job losses. How can you achieve all these goals without a single lay-off?
We have a lot more opportunities now. As part of the acquisitions, partnerships and approvals, there will be plenty of work to do. For example, in the Asia-Pacific region we're increasing the head count and increasing our R&D facilities because of the opportunities there. We have a new factory for vaccines but we also have new R&D staff.
Three of Sanofi-Aventis' biggest-selling drugs — Lovenox (enoxaparin), Eloxatin (oxaliplatin) and Plavix (clopidogrel) — will soon face generic competition. How do you plan to make up for the loss in revenue?
Another rationale for the R&D transformation is to get closer to patients. They not only need the innovation of prescription drugs, they also need over-the-counter [OTC] drugs, they need generic drugs, and Sanofi-Aventis has invested recently in three companies with OTC and generic capabilities, making us one of the top ten in generic manufacturing. So with a combination of pharmaceuticals as well as OTC and generics, we feel we can bridge the gap.
How else do you plan to get closer to patients?
We're looking not only at safety and efficacy but actually at value, and that involves bringing in our customers and physicians to help us review the value of our products as we develop them. What do patients want? What does a drug have to show to really be worth developing and worth using? As a cardiologist myself, I know there are many available therapies for heart disease, so the new ones have to rise head and shoulders above what's available. We're supplementing the R&D efforts with information about where we need to go, in terms of clinical usefulness, from people who use and pay for the drugs.

Related links
Related links
Related links in Nature Research
Related external links
About this article
Cite this article
Dolgin, E. The low-down on the Sanofi-Aventis shake-up. Nature (2009) doi:10.1038/news.2009.852
Comments
By submitting a comment you agree to abide by our Terms and Community Guidelines. If you find something abusive or that does not comply with our terms or guidelines please flag it as inappropriate.