Dearth of Israeli researchers attending provokes accusations of bias.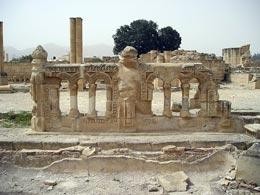 A row has broken out between scholars over an international conference held last week on the relationship between the archaeology, heritage and politics of the West Bank and its surrounding regions.
Senior Israeli archaeologists have accused conference organizers of including only speakers who presented Palestinian points of view. But Claire Smith, president of the World Archaeological Congress (WAC), the organization that sponsored the conference in the West Bank city of Ramallah, says Israelis were not deliberately excluded.
The Israeli charges were first made in a letter sent to Smith on 11 August by Uzi Dahari, the vice-director for archaeology of the Israel Antiquities Authority (IAA), and two other scholars connected with the IAA. In the letter, Dahari says he had received an e-mail invitation from Smith only earlier in the week, after the conference had begun, and that this was the first the IAA had heard of it.
The conference, entitled "Overcoming Structural Violence" sought to explore the role that archaeology could play in overcoming conflicts in the region. But some Israeli scholars have suggested the programme was biased.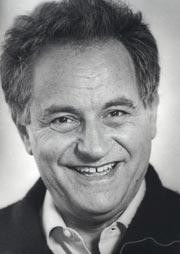 "The programme very clearly placed Israel and Israeli archaeology in the role of the accused," said Benjamin Kedar, chair of the IAA's board. "I think that the organizer of a conference on any issue who knows that there are two or three or four sides to an argument needs to see that all sides are represented."
Speaking to Nature after her return to Australia, where she is an associate professor of archaeology at Flinders University in Adelaide, Smith said that, in retrospect, she and the other organizers should have been more proactive in ensuring that Israeli views were represented. But no formal invitations to the conference were sent out to anyone, she said. The conference announcement has been posted on the WAC website for a year, she added, and had been publicized through various e-mail distribution lists and discussion groups.
"The way the WAC Inter-Congress works is that they are organized by local people," she said. Because some participants register only on arrival, it was only when the conference began that she realized that no Israelis and no representatives of the IAA were attending — at which time she e-mailed Dahari, a personal acquaintance.
Dahari and his colleagues also protested about a passage in the official conference announcement implying that the Israeli government would prevent Israeli scholars from attending. The announcement expresses regrets that "due to Israeli government regulations, it appears that some Israeli archaeologists who may have wished to attend WAC Ramallah may be unable to do so".
"This statement is manifestly untrue," Dahari and his colleagues wrote in their letter. "Israeli archaeologists did visit Ramallah in past years and any archaeologist wishing to attend the congress, could — had they been invited — obtain a permit to travel to Ramallah, as many Israeli journalists indeed do routinely."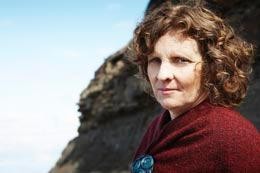 But Smith says that she was given legal advice suggesting that the Israeli government forbids its citizens to travel to Ramallah.
Hamdan Taha, the director of the Palestinian Authority's Department of Antiquities and a participant at the conference, also stressed that Israelis were welcome.
"I can assure you that no Israeli archaeologist was prevented from participating," he said, noting that two Israelis were present on the second day of the proceedings. "My understanding was that [many] Israeli archaeologists were boycotting the meeting."
Kedar, however, called the idea of a boycott "sheer nonsense".
Smith said she hoped that, in the end, the furore over the conference would produce a dialogue that would enable Palestinian and Israeli archaeologists to work together to preserve the region's archaeological heritage. Palestinian archaeology "is so underfunded — it needs serious capacity building," she added. "That is perhaps something that Israeli and Palestinian people could work together on."

About this article
Cite this article
Watzman, H. Uproar over Palestinian archaeology congress. Nature (2009) doi:10.1038/news.2009.835
Comments
By submitting a comment you agree to abide by our Terms and Community Guidelines. If you find something abusive or that does not comply with our terms or guidelines please flag it as inappropriate.