Climate agreement is seen as a small, but necessary, step forward.
International delegates at the United Nations climate talks in Copenhagen on Saturday formally recognized a bare-bones mandate to curb greenhouse-gas emissions — a multilateral political deal brokered the day before by leaders of the United States, China, India, South Africa and Brazil.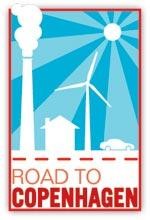 Under the accord, greenhouse-gas commitments proposed by industrialized nations and the major emerging economies — as well as anyone else who cares to sign up — would be placed into a registry for monitoring and verification. Industrialized countries would be bound to meet their emissions reductions, while developing countries would be required to audit and report their domestic actions every two years. Any actions undertaken with international aid would be "subject to international measurement, reporting and verification".
The handshake agreement superseded two years of negotiations and set the Bella Center in Copenhagen abuzz. Many, although not all, environmentalists called the agreement a disaster; speaking to a crowd of journalists shortly after the announcement, Lumumba Stanislaus Di-Aping, chief negotiator for the G77 group of developing countries, called the deal a "gross violation" of the UN process that would do little to curb global warming. "Sudan will not be a signatory to a deal that will destroy Africa," he said. The proposal drew numerous other objections from developing country representatives.
Nonetheless, US president Barack Obama called the pact "meaningful and unprecedented" and said it was a necessary step to break the gridlock. "For the first time in history," he said, "all major economies have come together to accept their responsibility to take action to confront the threat of climate change."
In many ways, the agreement was aimed at the US Senate as much as at the international community. In 1997, 95 senators voted for a resolution condemning the Kyoto Protocol on Climate Change, which the Copenhagen meeting was meant to broker a replacement for, in part because of the lack of participation by developing countries. Similar concerns are in play in the current debate over domestic climate legislation, and language requiring developing countries to report and verify their emissions was crucial to US negotiators.
Debate over the accord continued all Friday night and into Saturday afternoon. Most developing countries ended up endorsing the document as a necessary, if small, step forward. But a handful of countries led by Sudan, Bolivia and Venezuela sought to kill the deal.
At one point Danish prime minister Lars Loekke Rasmussen was forced to declare its failure due to rules requiring consensus, but advocates led by British climate secretary Ed Miliband were able to revive the agreement in a slightly different form. Instead of making all parties subject to the agreement, countries have the option of joining the accord or not.
UN climate chief Yvo de Boer called the conference a rollercoaster but said the end result was "an impressive accord" that forms a solid basis for ongoing talks.
The document cites a goal of holding the global rise in average global temperatures to 2 ºC but does not specify a long-term goal for reducing emissions. An early draft suggested that the end goal would be a "legally binding instrument" by next year's UN meeting in Mexico — a goal endorsed by Obama — but that language was later dropped, a move that many called a step backward.
Following up on discussions in the regular negotiations, the accord would establish a start-up fund of roughly US$30 billion over the next three years to help developing countries prepare for a warmer climate, integrate new technologies into sustainable development plans and protect their forests. Developed countries would also aim to mobilize $100 billion annually by 2020 to help developing countries, although the language suggests that such monies could be contingent on actions by the recipients.
Negotiations will continue in the coming year. Countries that are party to the 1997 Kyoto protocol will continue to discuss a post-2012 commitment period; negotiators on a second track that includes the United States, which is not party to Kyoto, will continue under the main UN Framework Convention on Climate Change.
Perhaps the largest criticism was that none of the leaders who arrived in Copenhagen actually increased their nations' commitments to reduce greenhouse gases. As it stands, the agreement merely notes in legal language that such commitments exist. Still, given the lack of progress over the past two years, some consider that significant progress.
"I might have turned into a wild-eyed optimist, for the fact that there were numbers on the table at all," says Elliot Diringer, who works on international climate policy for the Pew Center on Global Climate Change in Arlington, Virginia. "It's certainly far short of what we need, but it would provide a reasonable basis for negotiating a fair and effective climate treaty."

Related links
Related links
Related links in Nature Research
Related external links
About this article
Cite this article
Tollefson, J. Copenhagen accord emerges. Nature (2009). https://doi.org/10.1038/news.2009.1156
Published:

DOI: https://doi.org/10.1038/news.2009.1156