New director Marcia McNutt talks about her goals for the US Geological Survey.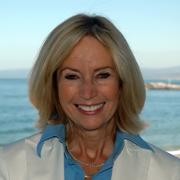 Marcia McNutt is the first woman to lead the 130-year-old US Geological Survey (USGS), headquartered in Reston, Virginia, which collects and analyses natural resources information for the federal government. Trained as a geophysicist, McNutt served most recently as president and chief executive for the privately funded Monterey Bay Aquarium Research Institute (MBARI) in Moss Landing, California. McNutt talked to Nature this week in San Francisco, where she was in town for the autumn meeting of the American Geophysical Union.
What were your thoughts in the first days of the job?
Wow. I was overwhelmed. But I took solace that I was overwhelmed when I was named to run MBARI. That showed me you have to go through an entire budget cycle to get comfortable with an organization. I expect it will be similar with the USGS.
What has been the biggest adjustment so far?
Things work very differently from in the private sector. For example, the [USGS] deputy director is retiring, so I can hire a new one. I felt I should advertise this key position. But the human-relations department says that will take six months. I can select someone from the senior executive service, who could serve virtually immediately. If I had picked someone without advertising at MBARI, I would have been lynched. Everyone would think it was incredibly imperial.
What is the biggest surprise?
How incredibly hard everyone works, both scientists and managers. These are 24-hour, 7-day-a-week jobs.
What is the biggest problem you face?
Building up the budget to a healthy level. And renewing the workforce, because many people are retiring.
What are your other goals?
I want the agency to reflect the diversity of the American population. It is now largely white males. The diversity statistics haven't appreciably changed since 1970. We have made modest gains in terms of women.
Also, I would like to simplify the bureaucracy, so information and ideas flow more easily. And I want to implement research on climate change, renewable energy, and safer and more-reliable water resources.
What else have you experienced?
Interagency cooperation is the buzzword right now. Everyone has a substantial portfolio, and key issues cross agency boundaries. Energy [research] isn't all in the Department of Energy, nor oceans just in the National Oceanic and Atmospheric Administration. If you really want to attack something holistically, it means you have to work across agencies. In the old battle days, there wasn't an incentive to do this.
How long do you want to stay?
I took the job with a commitment for the length of the first [presidential] term. At the USGS, the only politically appointed position is that of the director; it is not like other agencies with layers of political appointees. After four years, I'll either be near dead and happy to go west into the sunset to my family and horses; or maybe I'll still want to stay around.

Related links
Related links
Related external links
About this article
Cite this article
Dalton, R. Shaping US geology. Nature (2009). https://doi.org/10.1038/news.2009.1153
Comments
By submitting a comment you agree to abide by our Terms and Community Guidelines. If you find something abusive or that does not comply with our terms or guidelines please flag it as inappropriate.