Scientists are divided over how best to guard against bioterrorism.
The US government last week issued draft guidelines for how synthetic-biology companies should screen customers and their gene orders to protect against bioterrorism. With public comment now open until 26 January, the government can expect to receive feedback from all sides: Some observers say the proposed standards are too lax, while yesterday some government advisors worried that they might saddle companies and their scientific customers with bureaucratic red tape.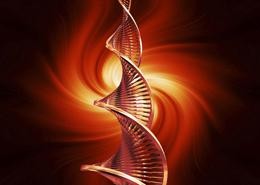 Questions over the industry's future arose in August, when two gene-synthesis companies said they would not abide by an internationally agreed industry protocol for screening synthetic genes. Since then, those two companies and three others have signed up to another, similar, protocol (see Gene-makers form security coalition).
The new government guidance asks companies to screen both customers and their orders using a standard set of procedures including automated steps that would detect sequences unique to the US select agents and toxins registry. Any 'hit' "should be further investigated by the provider", the guidance says. For example, providers should contact customers to ascertain the proposed end-use of the order and the scientific legitimacy of their work.
But the initial, automated screening step prompted protest from Stephen Maurer, a professor of public policy and law at the University of California, Berkeley. He complains about the narrowness of the select agents list compared to, say, the entirety of the GenBank sequence database, which the industry has pledged in its voluntary codes to screen against. If the customer's order generates no hits on the select agents list, "then it's fine" according to the draft federal guidelines, Maurer says. "In particular, no human ever needs to figure out what the gene actually does before shipping it out the door."
The government acknowledged the limits of the select agents list, writing in its Federal Register notice dated 27 November that companies "may choose" to investigate threatening sequences not captured by the list. It said it did not spell out these additional sequences because any such attempt could not be comprehensive, and because research identifying additional dangerous sequences is ongoing.
Raising a different set of concerns, on 3 December, researchers on the National Science Advisory Board for Biosecurity (NSABB) worried at a meeting that the standards might drive companies offshore. "We do not want to deter the science," said Stuart Levy, a board member who is a microbiologist and molecular biologist at Tufts University School of Medicine in Boston, Massachusetts. "If we deter too much, the gene-synthesis industry will go outside the US and outside our purview, and it will come back to haunt us."
Some worried, for instance, that legitimate researchers would be stymied with new, delaying hoops to jump through. Others questioned how much additional burden the government standard would impose on an industry that has already voluntarily adopted its own screening standards.
In November, the International Gene Synthesis Consortium and the International Association of Synthetic Biology — whose companies together produce the large bulk of the industry's products — adopted standards that explicitly mandate review by a human expert when any pathogen or toxin DNA sequence is identified after screening against GenBank.
"What is the 'delta' between what [companies] are currently doing and what these guidelines would put in place?" asked Amy Patterson, the biosecurity board's outgoing executive director and the acting director of science policy at the National Institutes of Health.
But a scientist with the Department of Health and Human Services who presented the draft guidelines to the board said that they will impose little in the way of new burdens. "If the guidance were much more onerous than what providers are currently doing, obviously that might be of some concern," replied Jessica Tucker. "However, that's not the case here."
Industry has reacted positively to the government's proposal. The International Gene Synthesis Consortium said that it "welcomes the draft guidance and encourages its final adoption in substance".
"The approach recommended in the draft government guidelines in fact produce[s] exactly the information we need to ensure safety and security in the real world of gene synthesis," adds Damon Terrill, a senior vice president with Integrated DNA Technologies in Coralville, Iowa.
Both Terrill and John Mulligan, founder and chief scientific officer of consortium member Blue Heron Biotechnology in Bothell, Washington, described Maurer as confused in asserting that the government guidelines are less rigorous and far-reaching than industry's already-adopted standards.
At least one NSAAB member agreed with them. "There is a human element to what is being proposed in this guidance," says Michael Imperiale, professor of microbiology and immunology at the University of Michigan Medical School in Ann Arbor. "So I don't think it's necessarily less than what the industry groups have come up with on their own."
Maurer, however, is unappeased. "The great danger of the guidelines is that they will give political cover to people who have in the past wanted to get by with much less onerous screening," he says. "I hope that is no longer true."

About this article
Cite this article
Wadman, M. US drafts guidelines to screen genes. Nature (2009). https://doi.org/10.1038/news.2009.1117
Further reading
Markus Fischer
Stephen M Maurer

Nature Biotechnology (2010)