Early exit for Leszek Borysiewicz.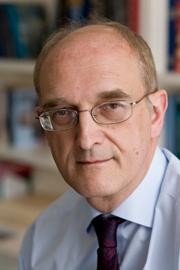 Leszek Borysiewicz, the head of Britain's Medical Research Council (MRC), will step down in October 2010, a full year before his term expires. Borysiewicz, who has served as the MRC's chief executive since October 2007, is leaving to become vice-chancellor of the University of Cambridge, UK.
"It's a thrilling and exciting opportunity for me and one I feel I couldn't resist," says the 58-year-old.
The appointment has generally prompted acclaim for Borysiewicz from Britain's biomedical establishment. "Sir Leszek has been an outstanding leader at the MRC," Mark Walport, chief executive of the Wellcome Trust, Britain's largest biomedical research charity, said in a statement.
But for some, there is also anxiety over the future of the council. "I think that Borys has done an excellent job," says Colin Blakemore, a neuroscientist at the University of Oxford and Borysiewicz's predecessor at the MRC. But Blakemore says that he is "deeply worried about what this might mean for the MRC, especially for the support of basic biomedical research".
Borysiewicz has overseen a major increase in spending against a budget that reached £704.2 million (US$1.2 billion) this year. His scientific background, a mix of basic and applied bioscience, has been credited with helping the MRC to increase its emphasis on translational medicine, without losing its strength in basic research.
But the future seems less clear. Some researchers believe that the UK government's Department of Health may seek a larger stake in the MRC, pushing it further towards biomedical research and away from fundamental science. There are even worries that the MRC may be absorbed in the Department of Heath, or broken up.
With a general election looming next summer, Borysiewicz's departure "could make the MRC vulnerable at a very critical time", says Blakemore. "It will need a strong new leader, respected by both basic and clinical researchers."
But Borysiewicz says he sees little cause for concern. The council can claim 29 Nobel prizes, including one of this year's winners for chemistry, Venkatraman Ramakrishnan of the MRC Laboratory of Molecular Biology in Cambridge. Funding is healthy and relations with the rest of Britain's biomedical establishment are better than ever, Borysiewicz says. "The MRC is stronger now than it has been for a very long time."
Borysiewicz will officially leave his post at the MRC, and take up his new role at Cambridge, on 1 October 2010.

Related links
Related links
Related external links
About this article
Cite this article
Brumfiel, G. Medical Research Council chief to step down. Nature (2009). https://doi.org/10.1038/news.2009.1109
Published:

DOI: https://doi.org/10.1038/news.2009.1109