Planned study is deep-sixed after earlier disappointing results.
The US National Institute of Allergy and Infectious Diseases (NIAID) has scotched plans for a large clinical trial of a candidate vaccine against HIV.
The trial, called PAVE 100, would have tested whether a vaccine could help control HIV infection. The vaccine regimen was developed by the NIAID's Vaccine Research Center and comprised a DNA vaccine containing HIV genes, with a modified cold virus carrying HIV genes as a booster. But the trial's future has been in doubt since last September, when scientists reported disappointing results from a smaller trial of a similar vaccine.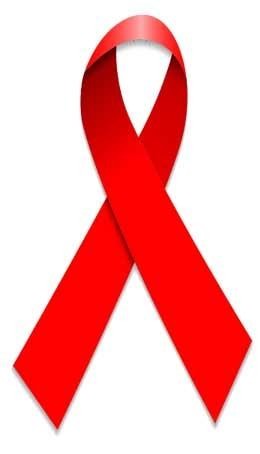 On 17 July, NIAID director Anthony Fauci said that its vaccine will not be tested in a large trial, but instead asked backers to design a smaller, less ambitious study.
"I felt we certainly shouldn't go ahead with the larger study, but I didn't want to kill the concept based on something that happened in another trial," Fauci said. He estimated the decision would save the NIH between US$18 million and $27 million, depending on the cost of the scaled-down trial.
The PAVE 100 trial (for Partnership for AIDS Vaccine Evaluation) was originally set to include 8,500 volunteers and to begin last October. It would have been the next major clinical trial to test the efficacy of an HIV vaccine. But PAVE was put on hold when the results from the earlier trial, called STEP, showed that a similar vaccine made by Merck didn't work – and made some volunteers more vulnerable to HIV infection.
In May, PAVE's leaders said they would cut the trial down to 2,400 people. They argued that the trial would still be useful even if it failed, because it might help scientists understand how people respond to HIV infection. But critics said this did not merit the expense of a trial that was almost certainly bound to fail. Some of those critics now praise Fauci's announcement.
"I think it's the right decision," says John Moore, an AIDS researcher at Cornell University's Weill Medical College in New York City.
Once considered highly promising, STEP's disappointing end has led agencies to renew their emphasis on basic research, rather than on large and costly clinical trials, in hopes that the research will lead to better vaccine candidates for future testing. But it has also prompted some to declare that the vaccine field is in serious trouble; in March, virologist Robert Gallo said the STEP results were a catastrophe comparable to the space shuttle Challenger disaster.
Because of this, some vaccine advocates sounded worried about Fauci's announcement. "After nearly a year of public hand-wringing and unproductive public attacks on the entire search for an AIDS vaccine, it is essential that this decision not be viewed as a vote of no-confidence for the overall endeavour," said Mitchell Warren, executive director of the Washington, DC-based AIDS Vaccine Advocacy Coalition.
Only one large efficacy trial of an HIV vaccine is now under way, in Thailand, in a study involving 16,402 volunteers.
Separately, this week the US Senate passed a bill to allocate up to $48 billion over the next five years to fight AIDS, malaria and tuberculosis in developing countries. The bill also included wording that would reverse the United States' long-standing ban against admitting HIV-positive travellers into the country. Details must now be ironed out with the House of Representatives, but many were optimistic that this version, or something very like it, would be agreed and signed into law by the president.

About this article
Cite this article
Check, E. HIV vaccine trial cancelled. Nature (2008). https://doi.org/10.1038/news.2008.964
Published:

DOI: https://doi.org/10.1038/news.2008.964