Abstract
Background A 58-year-old female with a history of hypertension and asthma presented to an internist for a routine physical examination. A grade II/VI systolic ejection murmur and electrocardiogram abnormalities were noted. She was referred to a cardiologist for further assessment.
Investigations Transthoracic echocardiography, transesophageal echocardiography, contrast-enhanced CT and MRI, exploratory laparotomy.
Diagnosis Intracardiac leiomyomatosis.
Management Surgical excision.
Access options
Access options
Subscribe to Journal
Get full journal access for 1 year
$213.00
only $17.75 per issue
All prices are NET prices.
VAT will be added later in the checkout.
Rent or Buy article
Get time limited or full article access on ReadCube.
from$8.99
All prices are NET prices.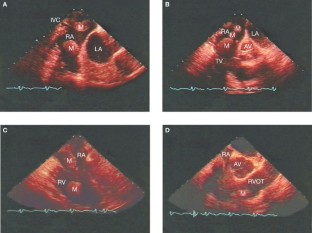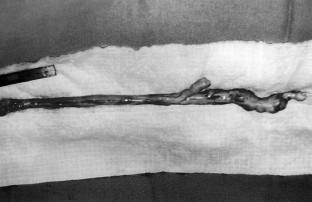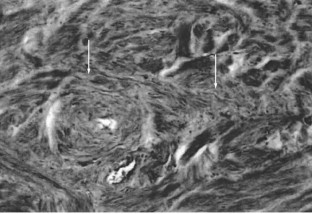 References
1

Gopal AS et al. (2001) Differential diagnosis of intracavitary tumors obstructing the right ventricular outflow tract. J Am Soc Echocardiogr 14: 937–940

2

Goldman A et al. (1985) Renal cell carcinoma and right atrial tumor diagnosed by echocardiography. Am Heart J 110 (Pt 1): 183–186

3

Farooki ZQ et al. (1975) Echocardiographic diagnosis of right atrial extension of Wilms' tumor. Am J Cardiol 36: 363–365

4

Gonzalez-Lavin L et al. (1984) Tricuspid valve obstruction due to intravenous leiomyomatosis. Am Heart J 108: 1544–1546

5

Hayasaka K et al. (2000) Intravenous leiomyomatosis. J Comput Assist Tomogr 24: 83–85

6

Lam PM et al. (2004) Intravenous leimyomatosis: two cases with different routes of tumor extension. J Vasc Surg 39: 465–469

7

Steinmetz OK et al. (1996) Uterine tumor in the heart: intravenous leiomyomatosis. Surgery 119: 226–229

8

Matsumoto K et al. (1994) Intravenous leiomyomatosis of the uterus. Eur J Vasc Surg 8: 377–378

9

Bahary CM et al. (1982) Intravascular leiomyomatosis. Obstet Gyncol 59 (Suppl): 73S–77S

10

Roques F et al. (2001) Role of pre-operative assessment in the surgical management of leiomyoma extended to the right heart chambers: a compendium of information from isolated reports. Eur J Cardiothorac Surg 19: 522–524
Ethics declarations
Competing interests
The authors declare no competing financial interests.