Abstract
The Fontan operation, which places the systemic and pulmonary circulations in series and is driven by a single ventricular chamber, is the treatment of choice for patients born with one ventricle. Its introduction 35 years ago was the result of a flurry of experimental and clinical research that had started in the 1940s. A large number of children have benefited and continue to benefit from the Fontan operation, but there is a genuine concern that, despite the refinement of the surgical procedures in the past 20 years, continuing attrition might be inevitable. This adverse effect can lead to a decline in functional capacity, and premature late death.
Relevant articles
Open Access articles citing this article.
Marina Chugunova

,

Matthew G. Doyle

…

Roman M. Taranets

Mathematics-in-Industry Case Studies Open Access 06 March 2019

S.J.A. Pans

,

R.R.J. van Kimmenade

…

B. van Zaane

Netherlands Heart Journal Open Access 02 June 2015
Access options
Subscribe to this journal
Receive 12 print issues and online access
$189.00 per year
only $15.75 per issue
Rent or buy this article
Get just this article for as long as you need it
$39.95
Prices may be subject to local taxes which are calculated during checkout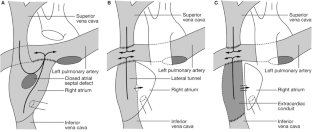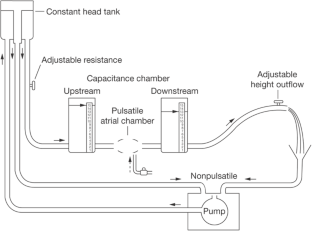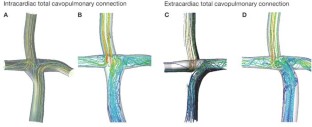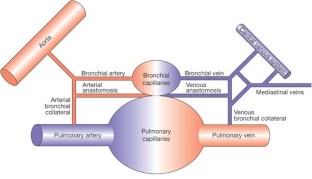 References
Harvey W (Translated by Keynes G, 1978) Exercitatio Anatomica de Motu Cordis et Sanguinus in Animalibus. Birmingham, AL: LB Adams, The Classics of Medicine Library

Rodbard S and Wagner D (1949) Bypassing the right ventricle. Proc Soc Exp Biol Med 71: 69–70

Robicsek F (1982) An epitaph for cavopulmonary anastomosis. Ann Thorac Surg 34: 208–220

Sade RM and Castaneda AR (1975) The dispensable right ventricle. Surgery 77: 624–631

Nuland SB et al. (1958) Circulatory bypass of the right heart. III. Some observations on long-term survivors. Surgery 43: 184–201

Haller JA Jr et al. (1966) Experimental studies on permanent bypass of the right heart. Surgery 59: 1128–1132

Fontan F et al. (1971) "Correction" of tricuspid atresia: 2 cases "corrected" using a new surgical technique. Ann Chir Thorac Cardiovasc 10: 39–47

Kreutzer G et al. (1973) An operation for the correction of tricuspid atresia. J Thorac Cardiovasc Surg 66: 613–621

Puga FJ et al. (1987) Modifications of the Fontan operation applicable to patients with left atrioventricular valve atresia or single atrioventricular valve. Circulation 76: III53–60

Jonas RA and Castaneda AR (1988) Modified Fontan procedure: atrial baffle and systemic venous to pulmonary artery anastomotic techniques. J Card Surg 3: 91–96

de Leval MR et al. (1988) Total cavopulmonary connection: a logical alternative to atriopulmonary connection for complex Fontan operations. Experimental studies and early clinical experience. J Thorac Cardiovasc Surg 96: 682–695

Stewart JM et al. (1987) Elevated atrial natriuretic peptide after the Fontan procedure. Circulation 76: III77–82

Marcelletti C et al. (1990) Inferior vena cava–pulmonary artery extracardiac conduit. A new form of right heart bypass. J Thorac Cardiovasc Surg 100: 228–232

de Leval MR et al. (1996) Use of computational fluid dynamics in the design of surgical procedures. Application to the study of competitive flows in cavo-pulmonary connections. J Thorac Cardiovasc Surg 111: 502–513

Bove EL et al. (2003) Computational fluid dynamics in the evaluation of hemodynamic performance of cavopulmonary connections after the Norwood procedure for hypoplastic left heart syndrome. J Thorac Cardiovasc Surg 126: 1040–1047

Fontan F et al. (1990) Outcome after a "perfect" Fontan operation. Circulation 81: 1520–1536

Cheung YF et al. (2000) Serial assessment of left ventricular diastolic function after Fontan procedure. Heart 83: 420–424

Nogaki M et al. (2000) Ventricular energetics in Fontan circulation: evaluation with a theoretical model. Pediatr Int 42: 651–657

Senzaki H et al. (2002) Ventricular afterload and ventricular work in Fontan circulation: Comparison with normal two-ventricle circulation and single-ventricle circulation with Blalock-Taussig shunts. Circulation 105: 2885–2892

Szabo G et al. (2003) Ventricular energetics after the Fontan operation: contractility-afterload mismatch. J Thorac Cardiovasc Surg 125: 1061–1069

Kussmaul WG et al. (1992) Right ventricular-pulmonary arterial interactions. Ann Biomed Eng 20: 63–80

Milnor NR (1972) Pulmonary hemodynamics. In: Cardiovascular fluid-dynamics, Vol 2, 299–340 (Ed Bergel DH) London: Academic Press

West JB et al. (1964) Distribution of blood flow in isolated lung; relation to vascular and alveolar pressures. J Appl Physiol 19: 713–724

Hsia TY et al. (2000) Effects of respiration and gravity on infra-diaphragmatic venous flow in normal and Fontan patients. Circulation 102: III148–153

Hsia TY et al. (2001) Subdiaphragmatic venous hemodynamics in the Fontan circulation. J Thorac Cardiovasc Surg 121: 436–447

Feldt RH et al. (1996) Protein-losing enteropathy after the Fontan operation. J Thorac Cardiovasc Surg 112: 672–680

Gentles TL et al. (1997) Functional outcome after the Fontan operation: factors influencing late morbidity. J Thorac Cardiovasc Surg 114: 392–403

Hug MI et al. (2001) Chylous bronchial casts after Fontan operation. Circulation 103: 1031–1033

Heimburg P (1964) Bronchial collateral circulation in experimental stenosis of the pulmonary artery. Thorax 19: 306–310

Triedman JK et al. (1993) Prevalence and risk factors for aortopulmonary collateral vessels after Fontan and bidirectional Glenn procedures. J Am Coll Cardiol 22: 207–215

Srivastava D et al. (1995) Hepatic venous blood and the development of pulmonary arteriovenous malformations in congenital heart disease. Circulation 92: 1217–1222
Ethics declarations
Competing interests
The author declares no competing financial interests.
About this article
Cite this article
de Leval, M. The Fontan circulation: a challenge to William Harvey?. Nat Rev Cardiol 2, 202–208 (2005). https://doi.org/10.1038/ncpcardio0157
Received:

Accepted:

Issue Date:

DOI: https://doi.org/10.1038/ncpcardio0157