While this article was being prepared for publication, the label 'yku70Δ' was accidentally omitted from the second bar in Fig. 6b. The correct version of Fig. 6 appears below.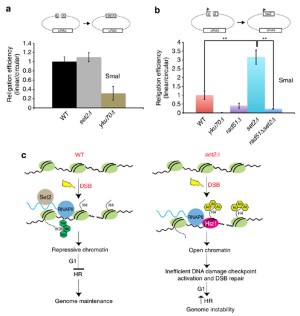 About this article
Cite this article
Jha, D., Strahl, B. Erratum: An RNA polymerase II-coupled function for histone H3K36 methylation in checkpoint activation and DSB repair. Nat Commun 6, 6015 (2015). https://doi.org/10.1038/ncomms7015
Comments
By submitting a comment you agree to abide by our Terms and Community Guidelines. If you find something abusive or that does not comply with our terms or guidelines please flag it as inappropriate.