During the production of this Article, the y axis of the bar chart in Fig. 4d was mislabelled. The correct version of Fig. 4 appears below.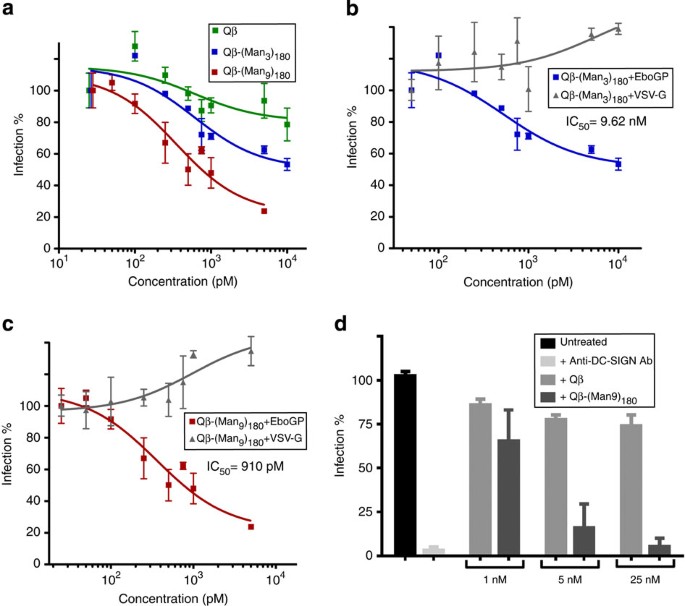 About this article
Cite this article
Ribeiro-Viana, R., Sánchez-Navarro, M., Luczkowiak, J. et al. Erratum: Virus-like glycodendrinanoparticles displaying quasi-equivalent nested polyvalency upon glycoprotein platforms potently block viral infection. Nat Commun 4, 1459 (2013). https://doi.org/10.1038/ncomms2457
Published:

DOI: https://doi.org/10.1038/ncomms2457
Comments
By submitting a comment you agree to abide by our Terms and Community Guidelines. If you find something abusive or that does not comply with our terms or guidelines please flag it as inappropriate.