Climate change can affect well-being in poor economies more than previously shown if its effect on economic growth, and not only on current production, is considered. But this result does not necessarily suggest greater mitigation efforts are required.
Access options
Subscribe to Journal
Get full journal access for 1 year
$99.00
only $8.25 per issue
All prices are NET prices.
VAT will be added later in the checkout.
Tax calculation will be finalised during checkout.
Buy article
Get time limited or full article access on ReadCube.
$32.00
All prices are NET prices.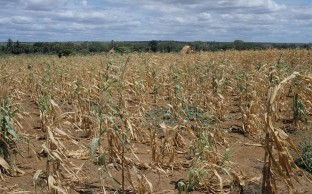 References
Interagency Working Group on Social Cost of Carbon Technical Update of the Social Cost of Carbon for Regulatory Impact Analysis Under Executive Order 12866 (US Government, 2013).

Moore, F. C. & Diaz, D. B. Nature Clim. Change 5, 127–131 (2015).

Pindyck, R. S. J. Econ. Lit. 51, 860–872 (2013).

van den Bergh, J. C. J. M. Ecol. Econ. 48, 385–393 (2004).

Hof, A. F., den Elzen, M. G. J. & van Vuuren, D. P. Glob. Environ. Change 18, 412–424 (2008).

Calel, R., Stainforth, D. A. & Dietz, S. Climatic Change http://dx.doi.org/10.1007/s10584-013-0911-4 (2013).

Weitzman, M. L. J. Publ. Econ. Theory 14, 221–244 (2012).

Pindyck, R. S. J. Environ. Econ. Manage. 63, 289–303 (2012).

Moyer, E. J., Woolley, M. D., Glotter, M. J. & Weisbach, D. A. Climate Impacts on Economic Growth as Drivers of Uncertainty in the Social Cost of Carbon Working Paper 13–02 (Center for Robust Decision Making on Climate and Energy Policy, 2013).

Dell, M., Jones, B. F. & Olken, B. A. Am. Econ. J. Macroecon. 4, 66–95 (2012).
About this article
Cite this article
Hof, A. Welfare impacts of climate change. Nature Clim Change 5, 99–100 (2015). https://doi.org/10.1038/nclimate2506
Published:

Issue Date:

DOI: https://doi.org/10.1038/nclimate2506