Despite the decision by supermarket-giant Tesco to delay its plan to add carbon-footprint information onto all of its 70,000 products, carbon labelling, if carefully designed, could yet change consumer behaviour. However, it requires a new type of thinking about consumers and much additional work.
This is a preview of subscription content
Access options
Subscribe to Journal
Get full journal access for 1 year
$99.00
only $8.25 per issue
All prices are NET prices.
VAT will be added later in the checkout.
Tax calculation will be finalised during checkout.
Buy article
Get time limited or full article access on ReadCube.
$32.00
All prices are NET prices.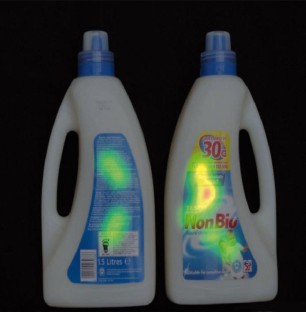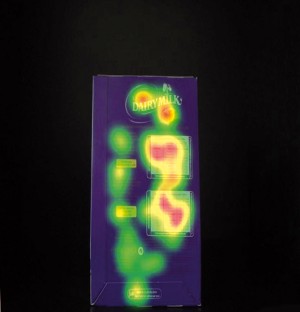 References
Stoekel, L. E. et al. NeuroImage 41, 636–647 (2008).

Henderson, J. M. & Ferreira, F. in The Interface of Language, Vision, and Action: Eye Movements and the Visual World (eds Henderson, J. M. & Ferreira, F.) 1–58 (Plenum Press, 2004).

Holsanova, J., Holmberg, N. & Holmqvist, K. App. Cog. Psychol. 23, 1215–1226 (2009).

Graham, D. J. & Jeffery, R. W. Am. Diet. Assoc. 111, 1704–1711 (2011).

Visschers, V. H. M., Hess, R. & Siegrist, M. Pub. Health Nutr. 13, 1099–1106 (2010).

Graham, D. J. & Jeffrey, R. W. Pub. Health Nutr. 15, 189–197 (2011).

Beattie, G., McGuire, L. & Sale, L. Int. J. Environ. Cult. Econ. Soc. Sustain. 6, 47–65 (2010).

Damasio, A. R. Descartes' Error: Emotion, Reason, and the Human Brain (Putnam Publishing, 1994).

Kahneman, D. Thinking, Fast and Slow (Penguin, 2011).

Elliot, A. J. et al. J. Exp.Psychol. 136, 154–68 (2007).

Fazio, R. H. & Towles-Schwen, T. in Dual-Process Theories in Social Psychology (eds Chaiken, S. & Trope, Y.) 97–116 (Guilford Press, 1999).

Gollwitzer, P. M. Am. Psychol. 54, 493–503 (1999).

Olson, M. A. & Fazio, R. H. Person. Soc. Psychol. Bull. 32, 421–433 (2006).
About this article
Cite this article
Beattie, G. Psychological effectiveness of carbon labelling. Nature Clim Change 2, 214–217 (2012). https://doi.org/10.1038/nclimate1468
Published:

Issue Date:

DOI: https://doi.org/10.1038/nclimate1468
Further reading
Sebastian Strunz
Melissa Marselle
Matthias Schröter

Sustainability Science (2019)