Chemists have stretched the meaning of topology to cover situations never imagined by their mathematical colleagues. Michelle Francl wonders if we have reached breaking point?
Access options
Subscribe to Journal
Get full journal access for 1 year
$160.00
only $13.33 per issue
All prices are NET prices.
VAT will be added later in the checkout.
Rent or Buy article
Get time limited or full article access on ReadCube.
from$8.99
All prices are NET prices.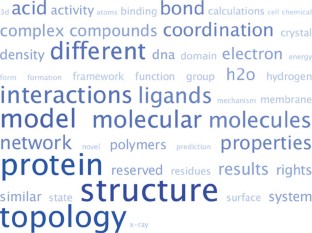 References
1

Chaucer, G. 'The Canon Yeoman's Tale' in The Canterbury Tales.

2

Lewis, G. N. J. Am. Chem. Soc. 35, 1448–1455 (1913).

4

Liang, C. & Mislow, K. J. Am. Chem. Soc. 116, 11189–11190 (1994).

5

Calladine, C. R., Drew, H. R., Luisi, B. F. & Travers, A. A. Understanding DNA: The Molecule and How It Works 3rd edn (Elsevier, 2004).

6

White, J. H. Am. J. Math. 91, 693–728 (1969).

7

Sawicki, E. & Ray, F. E. J. Org. Chem. 18, 946–951 (1953).

8

Yoon, Z. S., Osuka, A. & Kim, D. Nature Chem. 1, 113–122 (2009).

9

Lavoisier, A.-L. (trans. Kerr, R.) Elements of Chemistry 4th edn, xiv (William Creech, Edinburgh, 1799).
About this article
Cite this article
Francl, M. Stretching topology. Nature Chem 1, 334–335 (2009). https://doi.org/10.1038/nchem.302