Abstract
Primitive streak formation in the chick embryo involves large-scale highly coordinated flows of more than 100,000 cells in the epiblast. These large-scale tissue flows and deformations can be correlated with specific anisotropic cell behaviours in the forming mesendoderm through a combination of light-sheet microscopy and computational analysis. Relevant behaviours include apical contraction, elongation along the apical–basal axis followed by ingression, and asynchronous directional cell intercalation of small groups of mesendoderm cells. Cell intercalation is associated with sequential, directional contraction of apical junctions, the onset, localization and direction of which correlate strongly with the appearance of active myosin II cables in aligned apical junctions in neighbouring cells. Use of class specific myosin inhibitors and gene-specific knockdown shows that apical contraction and intercalation are myosin II dependent and also reveal critical roles for myosin I and myosin V family members in the assembly of junctional myosin II cables.
Relevant articles
Open Access articles citing this article.
Hyung Chul Lee

,

Nidia M. M. Oliveira

&

Claudio D. Stern

Development Genes and Evolution Open Access 23 September 2022

Sébastien Herbert

,

Léo Valon

…

Jean-Yves Tinevez

BMC Biology Open Access 02 July 2021

Jing Yang

,

Parker Antin

…

Guojun Sheng

Nature Reviews Molecular Cell Biology Open Access 16 April 2020
Access options
Subscribe to this journal
Receive 12 print issues and online access
$209.00 per year
only $17.42 per issue
Rent or buy this article
Get just this article for as long as you need it
$39.95
Prices may be subject to local taxes which are calculated during checkout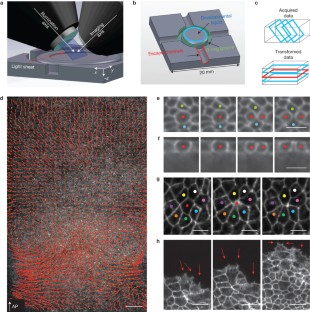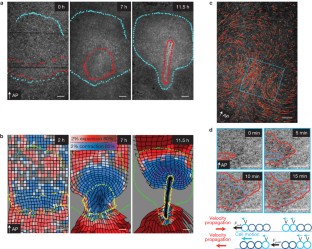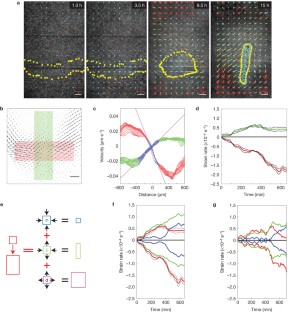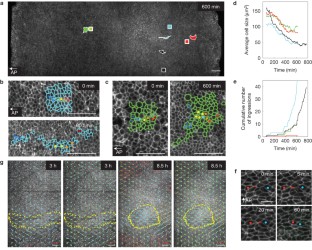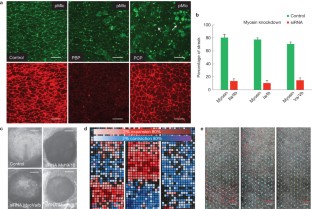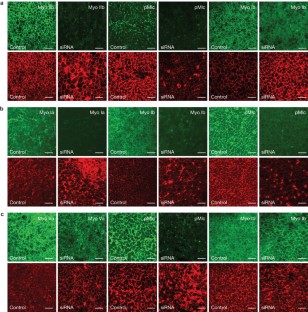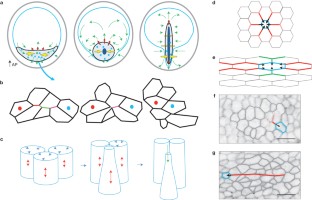 References
Stern, C. D. Gastrulation, from Cells to Embryos (Cold Spring Harbor Laboratory Press, 2004).

Weinberger, C. & Brick, I. Primary hypoblast development in the chick II. The role of cell division. Roux Arch. Dev. Biol. 191, 127–133 (1982).

Stern, C. D. & Downs, K. M. The hypoblast (visceral endoderm): an evo-devo perspective. Development 139, 1059–1069 (2012).

Nakaya, Y. & Sheng, G. Epithelial to mesenchymal transition during gastrulation: an embryological view. Dev. Growth Differ. 50, 755–766 (2008).

Nakaya, Y., Sukowati, E. W., Wu, Y. & Sheng, G. RhoA and microtubule dynamics control cell-basement membrane interaction in EMT during gastrulation. Nat. Cell Biol. 10, 765–775 (2008).

Graeper, L. Die Primitiventwicklung des Huehnchens nach stereokinematographischen Untersuchungen kontrolliert durch vitale Farbmarkierung und verglichen mit der Entwicklung anderer Wirbeltiere. Roux Arch. Dev. Biol. 116, 382–429 (1929).

Chuai, M. et al. Cell movement during chick primitive streak formation. Dev. Biol. 296, 137–149 (2006).

Zamir, E. A., Rongish, B. J. & Little, C. D. The ECM moves during primitive streak formation–computation of ECM versus cellular motion. PLoS Biol. 6, e247 (2008).

Voiculescu, O., Bertocchini, F., Wolpert, L., Keller, R. E. & Stern, C. D. The amniote primitive streak is defined by epithelial cell intercalation before gastrulation. Nature 449, 1049–1052 (2007).

Chuai, M., Hughes, D. & Weijer, C. J. Collective epithelial and mesenchymal cell migration during gastrulation. Curr. Genomics 13, 267–277 (2012).

Cui, C., Yang, X., Chuai, M., Glazier, J. A. & Weijer, C. J. Analysis of tissue flow patterns during primitive streak formation in the chick embryo. Dev. Biol. 284, 37–47 (2005).

Sandersius, S. A., Chuai, M., Weijer, C. J. & Newman, T. J. A 'chemotactic dipole' mechanism for large-scale vortex motion during primitive streak formation in the chick embryo. Phys. Biol. 8, 045008 (2011).

Wei, Y. & Mikawa, T. Formation of the avian primitive streak from spatially restricted blastoderm: evidence for polarized cell division in the elongating streak. Development 127, 87–96 (2000).

Alev, C., Wu, Y., Nakaya, Y. & Sheng, G. Decoupling of amniote gastrulation and streak formation reveals a morphogenetic unity in vertebrate mesoderm induction. Development 140, 2691–2696 (2013).

Yanagawa, N., Sakabe, M., Sakata, H., Yamagishi, T. & Nakajima, Y. Nodal signal is required for morphogenetic movements of epiblast layer in the pre-streak chick blastoderm. Dev. Growth Differ. 53, 366–377 (2011).

Verveer, P. J. et al. High-resolution three-dimensional imaging of large specimens with light sheet-based microscopy. Nat. Methods 4, 311–313 (2007).

Huisken, J., Swoger, J., Del Bene, F., Wittbrodt, J. & Stelzer, E. H. Optical sectioning deep inside live embryos by selective plane illumination microscopy. Science 305, 1007–1009 (2004).

Tomer, R., Khairy, K. & Keller, P. J. Shedding light on the system: studying embryonic development with light sheet microscopy. Curr. Opin. Genet. Dev. 21, 558–565 (2011).

Blanchard, G. B. et al. Tissue tectonics: morphogenetic strain rates, cell shape change and intercalation. Nat. Methods 6, 458–464 (2009).

Bosveld, F. et al. Mechanical control of morphogenesis by Fat/Dachsous/Four-jointed planar cell polarity pathway. Science 336, 724–727 (2012).

Allan, C. et al. OMERO: flexible, model-driven data management for experimental biology. Nat. Methods 9, 245–253 (2012).

Czirok, A., Rongish, B. J. & Little, C. D. Extracellular matrix dynamics during vertebrate axis formation. Dev. Biol. 268, 111–122 (2004).

Amat, F., Myers, E. W. & Keller, P. J. Fast and robust optical flow for time-lapse microscopy using super-voxels. Bioinformatics 29, 373–380 (2013).

Downie, J. R. The mechanism of chick blastoderm expansion. J. Embryol. Exp. Morphol. 35, 559–575 (1976).

Chapman, S. C., Schubert, F. R., Schoenwolf, G. C. & Lumsden, A. Analysis of spatial and temporal gene expression patterns in blastula and gastrula stage chick embryos. Dev. Biol. 245, 187–199 (2002).

Chuai, M. & Weijer, C. J. The mechanisms underlying primitive streak formation in the chick embryo. Curr. Top. Dev. Biol. 81, 135–156 (2008).

Butler, L. C. et al. Cell shape changes indicate a role for extrinsic tensile forces in Drosophila germ-band extension. Nat. Cell Biol. 11, 859–864 (2009).

Bardet, P. L. et al. PTEN controls junction lengthening and stability during cell rearrangement in epithelial tissue. Dev. Cell 25, 534–546 (2013).

Bertet, C., Sulak, L. & Lecuit, T. Myosin-dependent junction remodelling controls planar cell intercalation and axis elongation. Nature 429, 667–671 (2004).

Blankenship, J. T., Backovic, S. T., Sanny, J. S., Weitz, O. & Zallen, J. A. Multicellular rosette formation links planar cell polarity to tissue morphogenesis. Dev. Cell 11, 459–470 (2006).

Martin, A. C., Gelbart, M., Fernandez-Gonzalez, R., Kaschube, M. & Wieschaus, E. F. Integration of contractile forces during tissue invagination. J. Cell Biol. 188, 735–749 (2010).

Zallen, J. A. & Wieschaus, E. Patterned gene expression directs bipolar planar polarity in Drosophila. Dev. Cell 6, 343–355 (2004).

Limouze, J., Straight, A. F., Mitchison, T. & Sellers, J. R. Specificity of blebbistatin, an inhibitor of myosin II. J. Muscle Res. Cell Motil. 25, 337–341 (2004).

Simoes Sde, M. et al. Rho-kinase directs Bazooka/Par-3 planar polarity during Drosophila axis elongation. Dev. Cell 19, 377–388 (2010).

Levayer, R., Pelissier-Monier, A. & Lecuit, T. Spatial regulation of Dia and Myosin-II by RhoGEF2 controls initiation of E-cadherin endocytosis during epithelial morphogenesis. Nat. Cell Biol. 13, 529–540 (2011).

Warrington, S. J., Strutt, H. & Strutt, D. The Frizzled-dependent planar polarity pathway locally promotes E-cadherin turnover via recruitment of RhoGEF2. Development 140, 1045–1054 (2013).

Tamura, M. et al. Development of specific Rho-kinase inhibitors and their clinical application. Biochim. Biophys. Acta 1754, 245–252 (2005).

Fedorov, R. et al. The mechanism of pentabromopseudilin inhibition of myosin motor activity. Nat. Struct. Mol. Biol. 16, 80–88 (2009).

Bond, L. M., Tumbarello, D. A., Kendrick-Jones, J. & Buss, F. Small-molecule inhibitors of myosin proteins. Future Med. Chem. 5, 41–52 (2013).

Chinthalapudi, K. et al. Mechanism and specificity of pentachloropseudilin-mediated inhibition of myosin motor activity. J. Biol. Chem. 286, 29700–29708 (2011).

Marinari, E. et al. Live-cell delamination counterbalances epithelial growth to limit tissue overcrowding. Nature 484, 542–545 (2012).

Voiculescu, O., Bodenstein, L., Lau, I. J. & Stern, C. D. Local cell interactions and self-amplifying individual cell ingression drive amniote gastrulation. eLife 3, e01817 (2014).

Fernandez-Gonzalez, R., Simoes Sde, M., Roper, J. C., Eaton, S. & Zallen, J. A. Myosin II dynamics are regulated by tension in intercalating cells. Dev. Cell 17, 736–743 (2009).

Ren, Y. et al. Mechanosensing through cooperative interactions between myosin II and the actin crosslinker cortexillin I. Curr. Biol. 19, 1421–1428 (2009).

Laakso, J. M., Lewis, J. H., Shuman, H. & Ostap, E. M. Myosin I can act as a molecular force sensor. Science 321, 133–136 (2008).

Williams, M., Burdsal, C., Periasamy, A., Lewandoski, M. & Sutherland, A. Mouse primitive streak forms in situ by initiation of epithelial to mesenchymal transition without migration of a cell population. Dev. Dyn. 241, 270–283 (2012).

Pouille, P. A., Ahmadi, P., Brunet, A. C. & Farge, E. Mechanical signals trigger Myosin II redistribution and mesoderm invagination in Drosophila embryos. Sci. Signal. 2, ra16 (2009).

Zallen, J. A. & Blankenship, J. T. Multicellular dynamics during epithelial elongation. Semin. Cell Dev. Biol. 19, 263–270 (2008).

Wagstaff, L. J., Bellett, G., Mogensen, M. M. & Munsterberg, A. Multicellular rosette formation during cell ingression in the avian primitive streak. Dev. Dyn. 237, 91–96 (2008).

Keller, R. Shaping the vertebrate body plan by polarized embryonic cell movements. Science 298, 1950–1954 (2002).

Honda, H., Nagai, T. & Tanemura, M. Two different mechanisms of planar cell intercalation leading to tissue elongation. Dev. Dyn. 237, 1826–1836 (2008).

Dawes-Hoang, R. E. et al. Folded gastrulation, cell shape change and the control of myosin localization. Development 132, 4165–4178 (2005).

Kolsch, V., Seher, T., Fernandez-Ballester, G. J., Serrano, L. & Leptin, M. Control of Drosophila gastrulation by apical localization of adherens junctions and RhoGEF2. Science 315, 384–386 (2007).

Manning, A. J., Peters, K. A., Peifer, M. & Rogers, S. L. Regulation of epithelial morphogenesis by the g protein-coupled receptor mist and its ligand fog. Sci. Signal. 6, ra98 (2013).

Niwa, H., Yamamura, K. & Miyazaki, J. Efficient selection for high-expression transfectants with a novel eukaryotic vector. Gene 108, 193–199 (1991).

Schambach, A. et al. Woodchuck hepatitis virus post-transcriptional regulatory element deleted from X protein and promoter sequences enhances retroviral vector titer and expression. Gene Ther. 13, 641–645 (2006).

McGrew, M. J. et al. Efficient production of germline transgenic chickens using lentiviral vectors. EMBO Rep. 5, 728–733 (2004).

Chapman, S. C., Collignon, J., Schoenwolf, G. C. & Lumsden, A. Improved method for chick whole-embryo culture using a filter paper carrier. Dev. Dyn. 220, 284–289 (2001).

New, D. A new technique for the cultivation of the Chick embryo in vitro. J. Embryol. Exp. Morphol. 3, 320–331 (1955).

Eyal-Giladi, H. & Kochav, S. From cleavage to primitive streak formation: a complementary normal table and a new look at the first stages of the development of the chick. I. General morphology. Dev. Biol. 49, 321–337 (1976).

Hamburger, V. & Hamilton, H. L. A series of normal stages in the development of the chick embryo. J. Morphol. 88, 49–92 (1951).

Rozbicki, E., Chuai, C. & Weijer, C. J. Liquid culture technique for early chick embryos suitable for long term live imaging. Nat. Protoc. Exch. http://dx.doi.org/10.1038/protex.2015.012 (2015).

Martin, R. et al. Total synthesis of pentabromo- and pentachloropseudilin, and synthetic analogues–allosteric inhibitors of myosin ATPase. Angew. Chem. Int. Ed. Engl. 48, 8042–8046 (2009).

Leslie, N. R., Yang, X., Downes, C. P. & Weijer, C. J. PtdIns(3,4,5)P(3)-dependent and -independent roles for PTEN in the control of cell migration. Curr. Biol. 17, 115–125 (2007).

Keller, P. J., Schmidt, A. D., Wittbrodt, J. & Stelzer, E. H. Reconstruction of zebrafish early embryonic development by scanned light sheet microscopy. Science 322, 1065–1069 (2008).

Thielicke, W. & Stamhuis, E. J. PIVlab—towards user-friendly, affordable and accurate digital particle image velocimetry in MATLAB. J. Open Res. Softw. 2, e30 (2014).

Heller, E., Kumar, K. V., Grill, S. W. & Fuchs, E. Forces generated by cell intercalation tow epidermal sheets in mammalian tissue morphogenesis. Dev. Cell 28, 617–632 (2014).

Meyer, F. Topographic distance and watershed lines. Signal Process. 38, 113–125 (1994).

Mulchrone, K. F. & Choudhury, K. R. Fitting an ellipse to an arbitrary shape: implications for strain analysis. J. Struct. Geol. 26, 143–153 (2004).

Graner, F., Dollet, B., Raufaste, C. & Marmottant, P. Discrete rearranging disordered patterns, part I: robust statistical tools in two or three dimensions. Eur. Phys. J. E 25, 349–369 (2008).
Acknowledgements
We thank E. Stelzer and P. Keller for advice on the construction of LSMs, and A. Sherman, F. Thomson, M. Hutchison and R. Mitchell for support in generation and breeding of the transgenic chick line and supplying the fertilized transgenic eggs. This work was supported by BBSRC (BB/E011276/1) to H.M.S. and C.J.W., (BB/G015082/1) and to C.J.W. and M.P.M., Institute Strategic Grant funding to H.M.S., Wellcome Trust (094131/Z/10/Z) to C.J.W. RNA sequencing was carried out by Edinburgh Genomics, The University of Edinburgh. Edinburgh Genomics is partly supported through core grants from NERC (R8/H10/56), MRC (MR/K001744/1) and BBSRC (BB/J004243/1).
Ethics declarations
Competing interests
The authors declare no competing financial interests.
Integrated supplementary information
Supplementary information
About this article
Cite this article
Rozbicki, E., Chuai, M., Karjalainen, A. et al. Myosin-II-mediated cell shape changes and cell intercalation contribute to primitive streak formation. Nat Cell Biol 17, 397–408 (2015). https://doi.org/10.1038/ncb3138
Received:

Accepted:

Published:

Issue Date:

DOI: https://doi.org/10.1038/ncb3138