Abstract
Microtubule-associated proteins (MAPs) use particular microtubule-binding domains that allow them to interact with microtubules in a manner specific to their individual cellular functions. Here, we have identified a highly basic microtubule-binding domain in the p150 subunit of dynactin that is only present in the dynactin members of the CAP–Gly family of proteins. Using single-particle microtubule-binding assays, we found that the basic domain of dynactin moves progressively along microtubules in the absence of molecular motors — a process we term 'skating'. In contrast, the previously described CAP–Gly domain of dynactin remains firmly attached to a single point on microtubules. Further analyses showed that microtubule skating is a form of one-dimensional diffusion along the microtubule. To determine the cellular function of the skating phenomenon, dynein and the dynactin microtubule-binding domains were examined in single-molecule motility assays. We found that the basic domain increased dynein processivity fourfold whereas the CAP–Gly domain inhibited dynein motility. Our data show that the ability of the basic domain of dynactin to skate along microtubules is used by dynein to maintain longer interactions for each encounter with microtubules.
Relevant articles
Open Access articles citing this article.
Marta Cozzi

&

Veronica Ferrari

Journal of Molecular Neuroscience Open Access 16 June 2022

Jia Yu

,

Chen Lai

…

Huaibin Cai

Molecular Neurodegeneration Open Access 01 March 2018

Tu Anh Nguyen

,

Ousmane H. Cissé

…

Gregory Jedd

Nature Communications Open Access 08 February 2017
Access options
Subscribe to Journal
Get full journal access for 1 year
$99.00
only $8.25 per issue
All prices are NET prices.
VAT will be added later in the checkout.
Tax calculation will be finalised during checkout.
Buy article
Get time limited or full article access on ReadCube.
$32.00
All prices are NET prices.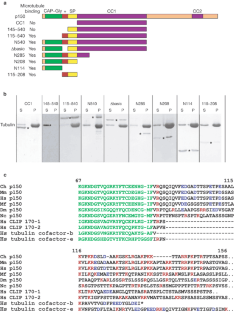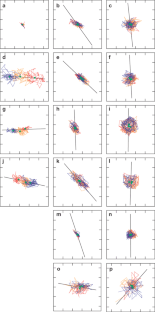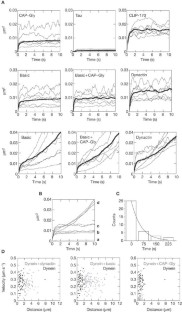 References
Karki, S. & Holzbaur, E. L. Affinity chromatography demonstrates a direct binding between cytoplasmic dynein and the dynactin complex. J. Biol. Chem. 270, 28806–28811 (1995).

Vaughan, K. T. & Vallee, R. B. Cytoplasmic dynein binds dynactin through a direct interaction between the intermediate chains and p150Glued. J. Cell Biol. 131, 1507–1516 (1995).

Vaughan, P. S., Leszyk, J. D. & Vaughan, K. T. Cytoplasmic dynein intermediate chain phosphorylation regulates binding to dynactin. J. Biol. Chem. 276, 26171–26179 (2001).

King, S. J. et al. Analysis of the dynein-dynactin interaction in vitro and in vivo. Mol. Biol. Cell 14, 5089–5097 (2003).

Karki, S. & Holzbaur, E. L. Cytoplasmic dynein and dynactin in cell division and intracellular transport. Curr. Opin. Cell Biol. 11, 45–53 (1999).

Reiner, O. et al. Isolation of a Miller–Dieker lissencephaly gene containing G protein β-subunit-like repeats. Nature 364, 717–721 (1993).

LaMonte, B. H. et al. Disruption of dynein–dynactin inhibits axonal transport in motor neurons causing late-onset progressive degeneration. Neuron 34, 715–727 (2002).

Hafezparast, M. et al. Mutations in dynein link motor neuron degeneration to defects in retrograde transport. Science 300, 808–812 (2003).

Puls, I. et al. Mutant dynactin in motor neuron disease. Nature Genet. 33, 455–456 (2003).

Scheel, J. et al. Purification and analysis of authentic CLIP-170 and recombinant fragments. J. Biol. Chem. 274, 25883–25891 (1999).

Hirokawa, N., Shiomura, Y. & Okabe, S. Tau proteins: the molecular structure and mode of binding on microtubules. J. Cell Biol. 107, 1449–1459 (1988).

Wang, Z. & Sheetz, M. P. One-dimensional diffusion on microtubules of particles coated with cytoplasmic dynein and immunoglobulins. Cell Struct. Funct. 24, 373–383 (1999).

Vale, R. D., Soll, D. R. & Gibbons, I. R. One-dimensional diffusion of microtubules bound to flagellar dynein. Cell 59, 915–925 (1989).

King, S. J. & Schroer, T. A. Dynactin increases the processivity of the cytoplasmic dynein motor. Nature Cell Biol. 2, 20–24 (2000).

Quintyne, N. J. et al. Dynactin is required for microtubule anchoring at centrosomes. J. Cell Biol. 147, 321–334 (1999).

Sloboda, R. D. & Rosenbaum, J. L. Purification and assay of microtubule-associated proteins (MAPs). Methods Enzymol. 85, 409–416 (1982).

Bingham, J. B., King, S. J. & Schroer, T. A. Purification of dynactin and dynein from brain tissue. Methods Enzymol. 298, 171–184 (1998).

Mallik, R. et al. Building complexity: an in vitro study of cytoplasmic dynein with in vivo implications. Curr. Biol. 15, 2075–2085 (2005).
Acknowledgements
We thank G. J. Wyckoff for initial sequence alignments, R. Mallik and S. Gross for the MSD program and helpful discussions, H. Goodson for the CLIP-170 H1 polypeptides, H. Paudel for the full-length tau construct, and L. Ehler for critical reading of the manuscript. This work was supported by a National Institutes of Health (NIH) award NS48501 (S.J.K.) and in part by a University of Missouri-Kansas City SEARCH Undergraduate Research award (T.L.C.).
Ethics declarations
Competing interests
The authors declare no competing financial interests.
Supplementary information
Supplementary figure S1 and S2 plus Supplementary Information and Supplementary Methods (PDF 408 kb)
About this article
Cite this article
Culver–Hanlon, T., Lex, S., Stephens, A. et al. A microtubule-binding domain in dynactin increases dynein processivity by skating along microtubules. Nat Cell Biol 8, 264–270 (2006). https://doi.org/10.1038/ncb1370
Received:

Accepted:

Published:

Issue Date:

DOI: https://doi.org/10.1038/ncb1370