Imaging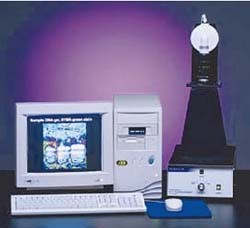 Seeing gels
The DigiPix 1260 Digital Imager from Ultra-Lum (Paramount, CA) is a complete digital gel storage, visualization, and analysis system with full UV and visible-image capabilities. It features a digital camera with over 1.2 million pixel resolution, color or monochrome imaging, and a 6:1 zoom lens. Each system also includes image enhancement software for PC or Macintosh computers as well as analysis software.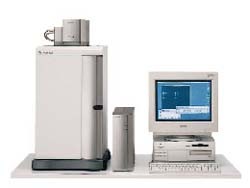 Sensitive analysis
Fuji Photo Film Co. (Tokyo) has introduced the LAS-1000plus, its latest ultrasensitive, electronically cooled CCD camera, luminescent image analyzer. It can capture chemiluminescent, chemifluorescent, or fluorescent images of samples up to 25×25 cm at a 1.3 million pixel resolution, and exposure times of as long as 60 min and 14-bit data handling allow for ultrasensitive, high quantitative image analysis.
http://home.fujifilm.com/info/products/science/index.html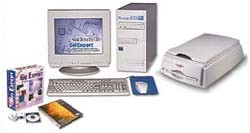 Scanning densitometry
NucleoTech's (San Mateo, CA) NucleoVision 640 scanning densitometry system is designed to accurately document, quantitate, and archive samples including PAGE and 2D gels, high-density arrays, x-ray films, and photographic prints. It features high-speed, single-pass scanning technology with full 12-bit pixel depth and a dynamic range of up to 3.0 OD, and an 8.5×14 inch scanning area for a variety of biological assays. The included GelExpert software provides integrated tools for image acquisition, archiving, analysis, and publication.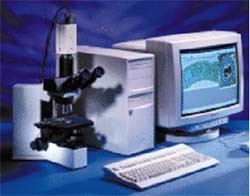 Imaging workstation
DataCell's (Hampshire, UK) Mirager-Pro system is a complete imaging workstation for research and applications development. Based on high-quality imaging software and PCI acquisition modules, features include seamless data exchange to Microsoft Excel and an image database, the ability to record repetitive tasks to a macro, and up to 64-bit image capability. Mirager-Pro provides full color support and has utilities for particle size distribution, material phase measurement, motion analysis, and volumetric measurement with display.
Cell and tissue culture
Cell growth substrate
BIOCOAT Gelatin Cellware from Becton Dickinson Labware (Franklin Lakes, NJ) is a cell attachment and growth-promoting substrate for the culture of vascular endothelial, muscle, embryonic stem, and F9 teratocarcinoma cells. Its convenient and ready-to-use format offers reliable performance and lot-to-lot consistency, and is stable for 12 months when stored at room temperature.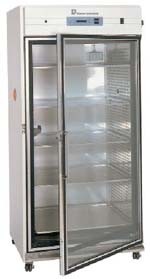 Incubator space
Forma Scientific (Marietta, OH) offers the Model 3950 reach-in incubator with microprocessor control/monitoring system. With 145.8 ft2 of usable culturing space, precise temperature and CO2 control, alarm contacts for remote monitoring of chamber conditions, and a heated glass door that minimizes condensation, this incubator is ideal for clinical and microbiological applications.
1 800 848 3080
Serum-free medium
JRH Biosciences' (Lenexa, KS) Ex-Cell 525 defined, serum-free medium has been specifically designed and optimized for the PER.C6 cell line. Ex-Cell 525 allows for easy adaptation and high-density suspension cultures, with reported adenoviral vector yields of 5×104 particles per cell. It contains no proteins of animal origin and only very low levels of recombinant proteins. The PER.C6 cell line can be transferred directly into Ex-Cell 525 with little or no adaptation, and has demonstrated reproducible serum-free growth over extended passages (>25). PER.C6 cells grown in PER.C6 have achieved culture cell densities from 2.5×106 cells/ml (perfusion cultures) while maintaining high cell viability (>80%). Ex-Cell 525 is available in liquid medium and dry powder medium.
About this article
Cite this article
New products. Nat Biotechnol 17, 1238 (1999). https://doi.org/10.1038/70803
Issue Date:

DOI: https://doi.org/10.1038/70803