New insight into the biology of biofilms is spawning novel commercial strategies for treating the intractable infections they cause.
Access options
Subscribe to Journal
Get full journal access for 1 year
$250.00
only $20.83 per issue
All prices are NET prices.
VAT will be added later in the checkout.
Rent or Buy article
Get time limited or full article access on ReadCube.
from$8.99
All prices are NET prices.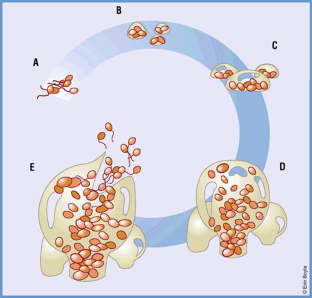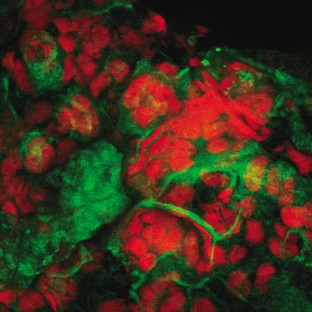 References
1

Donlan, R.M. Biofilm formation: a clinically relevant microbiological process. Clin. Infect. Dis. 33, 1387–1392 (2001).

2

Cook G., Costerton J.W., & Darouiche R.O. Direct confocal microscopy studies of the bacterial colonization in vitro of a silver-coated heart valve sewing cuff. Int. J. Antimicrob. Agents 13, 169–173 (2000).

3

Costerton, J.W., Geesey, G.G., & Cheng, K. How bacteria stick. Sci. Am. 238, 86–95 (1978).

4

Donlan, R.M. Biofilms: microbial life on surfaces. Emerg. Infect. Dis. 8, 881–890 (2002).

5

Kolenbrander, P.E. et al. Communication among oral bacteria. Microbiol. Mol. Biol. Rev. 66, 486–505 (2002).

6

Singh, P.K. et al. A component of innate immunity prevents bacterial biofilm development. Nature 417, 552–555 (2002).

7

Bachmann, S.P. et al. In vitro activity of caspofungin against Candida albicans biofilms. Antimicrob. Agents Chemother. 46, 3591–3596 (2002).

8

Hastings, J.W. & Nealson, K.H. Bacterial bioluminescence. Annu. Rev. Microbiol. 31, 549–495 (1977).

9

Eberhard A, et al. Structural identification of autoinducer of Photobacterium fischeri luciferase. Biochemistry 20, 2444–2449 (1981).

10

Engebrecht J. & Silverman, M. Identification of genes and gene products necessary for bacterial bioluminescence. Proc. Natl. Acad. Sci. USA 81, 4154–4158 (1984).

11

Fuqua, C. & Greenberg, E.P. Listening in on bacteria: acyl-homoserine lactone signaling. Nat. Rev. Mol. Cell Biol. 3, 685–695 (2002).

12

Li, Y.H. et al. A quorum-sensing signaling system essential for genetic competence in Streptococcus mutans is involved in biofilm formation. J. Bacteriol. 184, 2699–2708 (2002).

13

Chen, X et al. Structural identification of a bacterial quorum-sensing signal containing boron. Nature 415, 545–549 (2002).

14

Yoon, S.S. et al. Pseudomonas aeruginosa anaerobic respiration in biofilms: relationships to cystic fibrosis pathogenesis. Dev. Cell. 3, 593–603 (2002).

15

Davies, D. Understanding biofilm resistance to antibacterial agents. Nat. Rev. Drug Discov. 2, 114–122 (2003).

16

Stewart, P.S. & Costerton, J.W. Antibiotic resistance of bacteria in biofilms. Lancet 358, 135–138 (2001).

17

Drenkard, E. & Ausubel, F.M. Pseudomonas biofilm formation and antibiotic resistance are linked to phenotypic variation. Nature 416, 740–743 (2002).

18

Rasmussen, K. Growth alert: US cleans up with bioremediation markets. Water Conditioning and Purification. 44, 71–72 (April, 2002).

19

Labrenz, M. Formation of sphalerite (ZnS) deposits in natural biofilms of sulfate-reducing bacteria. Science 290, 1744–1747 (2000).
About this article
Cite this article
Schachter, B. Slimy business—the biotechnology of biofilms. Nat Biotechnol 21, 361–365 (2003). https://doi.org/10.1038/nbt0403-361