Abstract
Human organ replacement is limited by a donor shortage, problems with tissue compatibility, and rejection. Creation of an organ with autologous tissue would be advantageous. In this study, transplantable urinary bladder neo–organs were reproducibly created in vitro from urothelial and smooth muscle cells grown in culture from canine native bladder biopsies and seeded onto preformed bladder–shaped polymers. The native bladders were subsequently excised from canine donors and replaced with the tissue–engineered neo–organs. In functional evaluations for up to 11 months, the bladder neo–organs demonstrated a normal capacity to retain urine, normal elastic properties, and histologic architecture. This study demonstrates, for the first time, that successful reconstitution of an autonomous hollow organ is possible using tissue–engineering methods.
Relevant articles
Open Access articles citing this article.
Massimo Garriboli

,

Koichi Deguchi

…

Paolo De Coppi

Pediatric Surgery International Open Access 22 March 2022

Changxi Liu

,

Liqiang Wang

…

Yujin Tang

Bone Research Open Access 25 February 2022
Access options
Subscribe to this journal
Receive 12 print issues and online access
$209.00 per year
only $17.42 per issue
Rent or buy this article
Prices vary by article type
from$1.95
to$39.95
Prices may be subject to local taxes which are calculated during checkout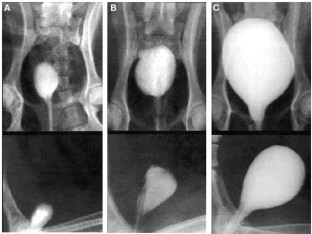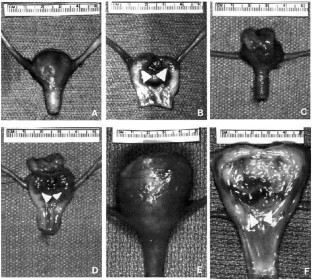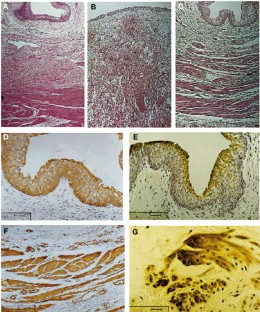 References
Atala, A. 1997. Tissue engineering in the genitourinary system, pp. 149–164, in Tissue engineering, Atala, A., Mooney, D. (eds.). Birkhauser Press, Boston, MA.

Atala, A., Retik, A. 1994. Pediatric urology– future perspectives, pp. 507–524, in Clinical urology, Krane, R.J., Siroky, M.B., Fitzpatrick J.M. (eds). J.B. Lippincott, Philadelphia, PA.

Atala, A., Vacanti, J.P., Peters, C.A., Mandell, J., Retik, A.B., and Freeman, M.R. 1992. Formation of urothelial structures in vivo from dissociated cells attached to biodegradable polymer scaffolds in vitro. J. Urol. 148:658– 662.

Atala, A., Freeman, M.R., Vacanti, J.P., Shepard, J., and Retik, A.B. 1993. Implantation in vivo and retrieval of artificial structures consisting of rabbit and human urothelium and human bladder muscle. J. Urol. 150: 608–612.

Cilento, B.G., Freeman, M.R., Schneck, F.X., Retik, A.B., and Atala, A. 1994. Phenotypic and cytogenetic characterization of human bladder urothelia expanded in vitro. J. Urol. 152:655–670.

McDougal, W.S. 1992. Metabolic complications of urinary intestinal diversion. J. Urol. 147:1199– 1208.

Cartwright, P.C. and Snow, B.W. 1989. Bladder autoaugmentation: partial detrusor excision to augment the bladder without use of bowel. J. Urol. 142:1050– 1053.

Bellinger, M.F. 1993. Ureterocystoplasty: a unique method for vesical augmentation in children. J. Urol. 149:811 –813.

Lailas, N.G., Cilento, B., and Atala, A. 1996. Progressive ureteral dilation for subsequent ureterocystoplasty. J. Urol. 156: 1151–1153.

Salle, J., Fraga, C., Lucib, A., Lampertz, M., Jobim, G., and Putten. A. 1990. Seromuscular enterocystoplasty in dogs. J. Urol. 144 :454–456.

Dewan, P.A. and Stefanek, W. 1994. Autoaugmentation gastrocystoplasty: early clinical results. Br. J. Urol. 74:460–464.

Gonzalez, R., Buson, H., Reid, C., and Reinberg, Y. 1995 . Seromuscular colocystoplasty lined with urothelium (SCLU). Experimental in 16 patients. Urology. 45:124– 129.

Atala, A. 1995. Commentary on the replacement of urologic associated mucosa. J. Urol. 156:338–339.

Atala, A. 1998. Autologous cell transplantation for urologic reconstruction. J. Urol. 159:2–3.

Neuhof, H. 1917. Fascial transplantation into visceral defects: an experimental and clinical study. Surg. Gynecol. and Obst. 25:383–387.

Tsuji, I., Ishida, H., and Fujieda, J. 1961. Experimental cystoplasty using preserved bladder graft. J. Urol. 85: 42–44.

Probst, M., Dahiya, R., Carrier, S., and Tanagho, E.A. 1997 . Reproduction of funtional smooth muscle tissue and partial bladder replacement. Br. J. Urol. 79:505– 515.

Kelami, A., Ludtke–Handjery, A., Korb, G., Roll, J., Schnell, J., and Danigel, K.H. 1970. Alloplastic replacement of the urinary bladder wall with lyophilized human dura. Eur. Surg. Res. 2:195–202.

Cheng, E., Rento, R., Grayhack, T.J., Oyasu, R., and McVary, K.T. 1994. Reversed seromuscular flaps in the urinary tract in dogs. J. Urol. 152:2252–2257.

Kropp, B.P., Sawyer, B.D., Shannon, H.E., Rippy, M.K., Badylak, S.F., Adams, M.C. et al. 1996. Characterization of small intestinal submucosa regenerated canine detrusor: assessment of reinnervation, in vitro compliance and contractility. J. Urol. 156 :599–607.

Gleeson, M.J. and Griffith, D.P. 1992. The use of alloplastic biomaterials in bladder substitution. J. Urol. 148:1377–1382.

Kudish, H.G. 1957. The use of polyvinyl sponge for experimental cystoplasty. J. Urol. 78:232–235.

Bona, A.V. and De Gresti, A. 1966. Partial substitution of urinary bladder with teflon prothesis. Minerva. Urology. 18:43–47.

Monsour, M.J., Mohammed, R., Gorham, S.D., French, D.A., and Scott, R. 1987. An assessment of a collagen/vicryl composite memebrane to repair defects of the urinary bladder in rabbits. Urol. Res. 15:235– 238.

Tsuji, I., Kuroda, K., Fujieda, J., Shiraishi, Y., Kunishima, K., and Orikasa, S. 1967. Clinical experience of bladder reconstruction using preserved bladder and gelatin sponge in the case of bladder cancer. J. Urol. 98:91–92.

Fujita, K. 1978. The use of resin–sprayed thin paper for urinary bladder regeneration. Invest. Urology. 15: 355–357.

Rohrmann, D., Albrecht, D., Hannappel, J., Gerlach, R., Schwarzkopp, G., and Lutzeyer, W. 1996. Alloplastic replacement of the urinary bladder. J. Urol. 156:2094– 2097.

de Boer, W.I., Schuller, A.G., Vermay, M., and van der Kwast, T.H. 1994. Expression of growth factors and receptors during specific phases in regenerating urothelium after acute injury in vivo. Am. J. Path. 145:1199–1207.

Baker, R., Kelly, T., Tehan, T., Putman, C., and Beaugard, E. 1958. Subtotal cystectomy and total bladder regeneration in treatment of bladder cancer. JAMA 168:1178–1185.

Gorham, S.D., French, D.A., Shivas, A.A., and Scott, R. 1989. Some observations on the regeneration of smooth muscle in the repaired urinary bladder of the rabbit. Eur. Urol. 16:440–443.

Tobin, M.S., Freeman, M.R., and Atala, A. 1994. Maturational response of normal human urothelial cells in culture is dependent on extracellular matrix and serum additives. Surgical Forum 45:786 –789.

Freeman, M.R., Yoo, J.J., Raab, G., Soker, S., Adam, R.M., Schneck, F.X. et al. 1997. Heparin–binding EGF–like growth factor is an autocrine factor for human urothelial cells and is synthesized by epithelial and smooth muscle cells in the human bladder. J. Clin. Invest. 99: 1028–1035.

Yoo, J.J., Meng, J., Oberpenning, F., and Atala, A. 1998. Bladder augmentation using allogenic bladder submucosa seeded with cells. Urology 51:221– 225.

Yoo, J.J. and Atala, A. 1997. A novel gene delivery system using urothelial tissue engineered neo–organs. J. Urol. 158:1066–1070 .

Wu, X.R., Lin, J.H., Walz, T., Haener, M., Yu, J., Aebi, U. et al. 1994. Mammalian uroplakins. A group of highly conserved urothelial differentiation–related membrane proteins. J. Biol. Chem. 269:13716 –13724.
Acknowledgements
This work was supported, in part, by the National Institutes of Health grant RO1 DK 49484, American Medical Systems (Minnetonka, MN), and the German Research Community educational grant Ob 119/1–1. The authors wish to thank Alan B. Retik, Lothar Hertle, and Stephan Roth for their support and Richard Kershen and Kathryn Mehegan for their technical assistance.
About this article
Cite this article
Oberpenning, F., Meng, J., Yoo, J. et al. De novo reconstitution of a functional mammalian urinary bladder by tissue engineering. Nat Biotechnol 17, 149–155 (1999). https://doi.org/10.1038/6146
Received:

Accepted:

Issue Date:

DOI: https://doi.org/10.1038/6146
This article is cited by
Changxi Liu
Liqiang Wang
Yujin Tang

Bone Research (2022)

Massimo Garriboli
Koichi Deguchi
Paolo De Coppi

Pediatric Surgery International (2022)

Reza Moazamiyanfar
Raheleh Halabian
Seyed Ehsan Endorami

Neurochemical Research (2022)