A look at the global landscape of biofuel patenting shows that, after surging between 2004 and 2008, the invention of biofuel technologies slowed considerably, and in many countries went into decline. Global trends point to an uncertain future, in particular, for advanced biofuels.
Access options
Subscribe to Journal
Get full journal access for 1 year
$99.00
only $8.25 per issue
All prices are NET prices.
VAT will be added later in the checkout.
Tax calculation will be finalised during checkout.
Rent or Buy article
Get time limited or full article access on ReadCube.
from$8.99
All prices are NET prices.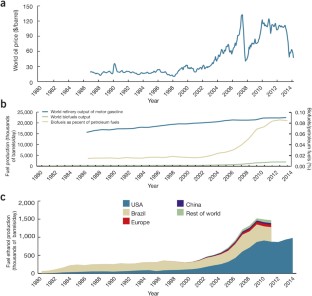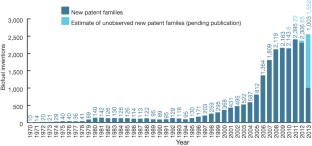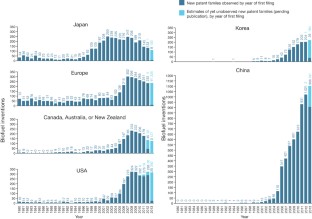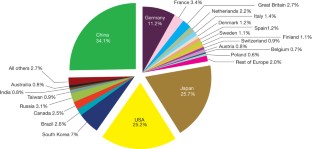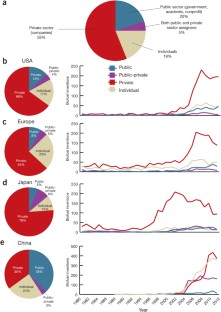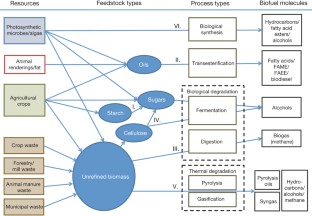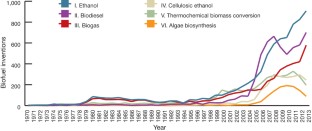 References
1

Zilberman, D. Hochman, G., Kaplan, S. & Kim, E. Political economy of biofuel. Choices Quarter 1 http://choicesmagazine.org/choices-magazine/theme-articles/economic-and-policy-analysis-of-advanced-biofuels/political-economy-of-biofuel (2014).

2

Robbins, M. Nature 474, S22–S24 (2011).

3

Schnepf, R. & Yacobucci, B.D. CRS Report for Congress, R-40155 (Congressional Research Service, Washington, DC, 2013).

4

US Environmental Protection Agency. Approved Pathways for Renewable Fuel. https://www.epa.gov/renewable-fuel-standard-program/approved-pathways-renewable-fuel (accessed 7 July 2016).

5

Hill, J., Nelson, E., Tilman, D., Polasky, S. & Tiffany, D. Proc. Natl. Acad. Sci. USA 103, 11206–11210 (2006).

6

Zilberman, D. et al. Am. J. Agric. Econ. 95, 275–281 (2013).

7

Ewing, M. & Msangi, S. Environ. Sci. Policy 12, 520–528 (2009).

8

Von Braun, J. Biofuels, International Food Prices, and the Poor. Testimony to US Senate Committee on Energy and Natural Resources (Washington, DC, 12 June 2008). http://www.ifpri.org/publication/biofuels-international-food-prices-and-poor

9

Bracmort, K. The Renewable Fuel Standard (RFS): Cellulosic Biofuels. (Congressional Research Service, January 2015).

10

REN21. Renewables 2015 Global Status Report. (Paris: REN21 Secretariat, 2015).

11

EIA. Annual Energy Outlook 2015: With Projections to 2040. (US Energy Information Administration, Washington, DC, April 2015).

12

Bubela, T. et al. Nat. Biotechnol. 31, 202–206 (2013).

13

Qiu, H. et al. Renew. Sustain. Energy Rev. 16, 3095–3104 (2012).

14

Hu, A.G. & Jefferson, G.H. J. Dev. Econ. 90, 57–68 (2009).

15

Guo, H. in Intellectual Property Management in Health and Agricultural Innovation: A Handbook of Best Practices (eds. Krattiger, A. et al.) (MIHR, Oxford, UK and PIPRA, Davis, CA, 2007).

16

How innovative is China? Valuing patents. The Economist (5 January 2013). http://www.economist.com/news/business/21569062-valuing-patents
Acknowledgements
We gratefully acknowledge support that contributed to this study from the National Institutes of Health (5 R01 HG004041-03) (G.D.G.), Energy Bioscience Institute (EBI-OO7J59) (G.D.G.), and the NSF IGERT program in Biofuels at CSU (S.C.A.). Thanks to P. Flynn and D. Philips for excellent research assistance, to T. Bubela and M. Bieber for assistance with data and methods, and to M. Lundqvist, C. Peebles, K. Reardon, P. Pardey, B. Wright, D. Zilberman, and A. Bennett for insights and support at various stages of the project.
Ethics declarations
Competing interests
The authors declare no competing financial interests.
Supplementary information
About this article
Cite this article
Albers, S., Berklund, A. & Graff, G. The rise and fall of innovation in biofuels. Nat Biotechnol 34, 814–821 (2016). https://doi.org/10.1038/nbt.3644