Abstract
We present an unbiased method to globally resolve RNA structures through pairwise contact measurements between interacting regions. RNA proximity ligation (RPL) uses proximity ligation of native RNA followed by deep sequencing to yield chimeric reads with ligation junctions in the vicinity of structurally proximate bases. We apply RPL in both baker's yeast (Saccharomyces cerevisiae) and human cells and generate contact probability maps for ribosomal and other abundant RNAs, including yeast snoRNAs, the RNA subunit of the signal recognition particle and the yeast U2 spliceosomal RNA homolog. RPL measurements correlate with established secondary structures for these RNA molecules, including stem-loop structures and long-range pseudoknots. We anticipate that RPL will complement the current repertoire of computational and experimental approaches in enabling the high-throughput determination of secondary and tertiary RNA structures.
Relevant articles
Open Access articles citing this article.
Yan Zhang

,

Kun Huang

…

Zhihu Zhao

Nature Communications Open Access 28 September 2021

Svetlana Kalmykova

,

Marina Kalinina

…

Dmitri Pervouchine

Nature Communications Open Access 16 April 2021
Access options
Subscribe to this journal
Receive 12 print issues and online access
$209.00 per year
only $17.42 per issue
Rent or buy this article
Get just this article for as long as you need it
$39.95
Prices may be subject to local taxes which are calculated during checkout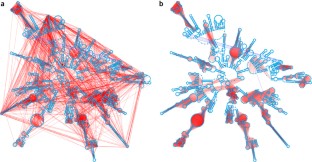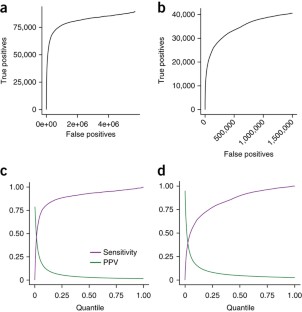 References
Mortimer, S.A., Kidwell, M.A. & Doudna, J.A. Insights into RNA structure and function from genome-wide studies. Nat. Rev. Genet. 15, 469–479 (2014).

Cate, J.H. et al. Crystal structure of a group I ribozyme domain: principles of RNA packing. Science 273, 1678–1685 (1996).

Wang, Y.-H., Murphy, F.L., Cech, T.R. & Griffith, J.D. Visualization of a tertiary structural domain of the tetrahymena group I intron by electron microscopy. J. Mol. Biol. 236, 64–71 (1994).

Latham, M.P., Brown, D.J., McCallum, S.A. & Pardi, A. NMR methods for studying the structure and dynamics of RNA. ChemBioChem 6, 1492–1505 (2005).

Zuker, M. Mfold web server for nucleic acid folding and hybridization prediction. Nucleic Acids Res. 31, 3406–3415 (2003).

Reuter, J. & Mathews, D. RNAstructure: software for RNA secondary structure prediction and analysis. BMC Bioinformatics 11, 129 (2010).

Lorenz, R. et al. ViennaRNA Package 2.0. Algorithms Mol. Biol. 6, 26 (2011).

Shendure, J. & Aiden, E.L. The expanding scope of DNA sequencing. Nat. Biotechnol. 30, 1084–1094 (2012).

Rouskin, S., Zubradt, M., Washietl, S., Kellis, M. & Weissman, J.S. Genome-wide probing of RNA structure reveals active unfolding of mRNA structures in vivo. Nature 505, 701–705 (2014).

Ding, Y. et al. In vivo genome-wide profiling of RNA secondary structure reveals novel regulatory features. Nature 505, 696–700 (2014).

Lucks, J.B. et al. Multiplexed RNA structure characterization with selective 2′-hydroxyl acylation analyzed by primer extension sequencing (SHAPE-Seq). Proc. Natl. Acad. Sci. USA 108, 11063–11068 (2011).

Kertesz, M. et al. Genome-wide measurement of RNA secondary structure in yeast. Nature 467, 103–107 (2010).

Wan, Y. et al. Landscape and variation of RNA secondary structure across the human transcriptome. Nature 505, 706–709 (2014).

Underwood, J.G. et al. FragSeq: transcriptome-wide RNA structure probing using high-throughput sequencing. Nat. Methods 7, 995–1001 (2010).

Kladwang, W., VanLang, C.C., Cordero, P. & Das, R. A two-dimensional mutate-and-map strategy for non-coding RNA structure. Nat. Chem. 3, 954–962 (2011).

Siegfried, N.A., Busan, S., Rice, G.M., Nelson, J.A.E. & Weeks, K.M. RNA motif discovery by SHAPE and mutational profiling (SHAPE-MaP). Nat. Methods 9, 959–965 (2014).

Fredriksson, S. et al. Protein detection using proximity-dependent DNA ligation assays. Nat. Biotechnol. 20, 473–477 (2002).

Söderberg, O. et al. Direct observation of individual endogenous protein complexes in situ by proximity ligation. Nat. Methods 3, 995–1000 (2006).

Dekker, J., Rippe, K., Dekker, M. & Kleckner, N. Capturing chromosome conformation. Science 295, 1306–1311 (2002).

Lieberman-Aiden, E. et al. Comprehensive mapping of long-range interactions reveals folding principles of the human genome. Science 326, 289–293 (2009).

Kudla, G., Granneman, S., Hahn, D., Beggs, J.D. & Tollervey, D. Cross-linking, ligation, and sequencing of hybrids reveals RNA–RNA interactions in yeast. Proc. Natl. Acad. Sci. USA 108, 10010–10015 (2011).

Helwak, A., Kudla, G., Dudnakova, T. & Tollervey, D. Mapping the human miRNA interactome by CLASH reveals frequent noncanonical binding. Cell 153, 654–665 (2013).

Dobin, A. et al. STAR: ultrafast universal RNA-seq aligner. Bioinformatics 29, 15–21 (2013).

Rao, S.S.P. et al. A 3D map of the human genome at kilobase resolution reveals principles of chromatin looping. Cell 159, 1665–1680 (2014).

Ben-Shem, A. et al. The structure of the eukaryotic ribosome at 3.0 Å resolution. Science 334, 1524–1529 (2011).

Nawrocki, E.P. & Eddy, S.R. Infernal 1.1: 100-fold faster RNA homology searches. Bioinformatics 29, 2933–2935 (2013).

Burge, S.W. et al. Rfam 11.0: 10 years of RNA families. Nucleic Acids Res. D226–D232 (2013).

Engreitz, J.M. et al. RNA-RNA interactions enable specific targeting of noncoding RNAs to nascent pre-mRNAs and chromatin sites. Cell 159, 188–199 (2014).

Grosswendt, S. et al. Unambiguous identification of miRNA:target site interactions by different types of ligation reactions. Mol. Cell 54, 1042–1054 (2014).

Cordero, P., Lucks, J.B. & Das, R. An RNA Mapping DataBase for curating RNA structure mapping experiments. Bioinformatics 28, 3006–3008 (2012).

Cameron, V. & Uhlenbeck, O.C. 3′-Phosphatase activity in T4 polynucleotide kinase. Biochemistry 16, 5120–5126 (1977).

Cannone, J. et al. The Comparative RNA Web (CRW) Site: an online database of comparative sequence and structure information for ribosomal, intron, and other RNAs. BMC Bioinformatics 3, 2 (2002).

Anger, A.M. et al. Structures of the human and Drosophila 80S ribosome. Nature 497, 80–85 (2013).

Lu, X. & Olson, W.K. 3DNA: a software package for the analysis, rebuilding and visualization of three-dimensional nucleic acid structures. Nucleic Acids Res. 31, 5108–5121 (2003).
Acknowledgements
We thank members of the Shendure laboratory (particularly D. Cusanovich, M. Kircher, A. McKenna and M. Snyder), D. Fowler, C. Trapnell and J. Underwood for helpful discussions and comments on the manuscript. We thank G. Kudla, A. Helwak and D. Tollervey for answering questions pertaining to the CLASH protocol. We would also like to acknowledge A. Dobin for making auxiliary scripts for processing STAR alignments publicly available. This work was funded by National Institutes of Health (NIH) Director's Pioneer Award (1DP1HG007811 to J.S.) and an NIH National Human Genome Research Institute (NHGRI) Genome Training Grant (5T32HG000035 to V.R.).
Ethics declarations
Competing interests
The authors declare no competing financial interests.
Integrated supplementary information
Supplementary information
Supplementary Figures 1–11 (PDF 1374 kb)
Supplementary Scripts (ZIP 3 kb)
About this article
Cite this article
Ramani, V., Qiu, R. & Shendure, J. High-throughput determination of RNA structure by proximity ligation. Nat Biotechnol 33, 980–984 (2015). https://doi.org/10.1038/nbt.3289
Received:

Accepted:

Published:

Issue Date:

DOI: https://doi.org/10.1038/nbt.3289