As US legislatures and voters continue to wrestle with GM labeling, what is at stake? Jim Kling investigates.
Access options
Subscribe to Journal
Get full journal access for 1 year
$250.00
only $20.83 per issue
All prices are NET prices.
VAT will be added later in the checkout.
Rent or Buy article
Get time limited or full article access on ReadCube.
from$8.99
All prices are NET prices.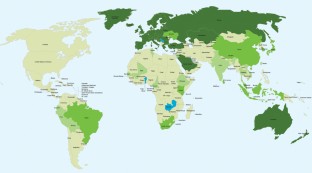 References
1

Handel, L. Will Vermont's GMO labeling law survive legal challenge? http://www.foodlawfirm.com/2014/05/will-vermonts-gmo-labeling-law-survive-legal-challenge/ (May 5, 2014).

2

European Commission Directorate General Health and Consumers, "Evaluation of the EU Legislation framework in the field of GM Food and Feed, 12 July, 2010.

3

Speath, B. GM crops: reaping the benefits but not in Europe. Socio-economic impacts of agricultural biotechnology. 2nd Edn. (EuropaBio, August 2011).

4

Leibtag, E. Corn prices near record highs, but what about food costs? http://www.ers.usda.gov/amber-waves/2008-february/corn-prices-near-record-high,-but-what-about-food-costs.aspx#.U6HVN_ldXwo (USDA Economic Research Service, Feb. 1, 2008).

5

Revkin, A.C. The Agriculture Secretary sees a smart (phone) solution to GMO labeling. http://dotearth.blogs.nytimes.com/2014/06/27/the-agriculture-secretary-sees-a-smart-phone-solution-to-the-gmo-labeling-fight/?_php=true&_type=blogs&_r=0 The New York Times (June 27, 2014)

6

Ruanjan, P., Kertbundit, S. & Juncek, M. Biol. Plant. 51, 517–520 (2007).
About this article
Cite this article
Kling, J. Labeling for better or worse. Nat Biotechnol 32, 1180–1183 (2014). https://doi.org/10.1038/nbt.3087