Abstract
During development and adulthood, brain plasticity is evident at several levels, from synaptic structure and function to the outgrowth of dendrites and axons. Whether and how sex impinges on neuronal plasticity is poorly understood. Here we show that the sex-shared GABA (γ-aminobutyric acid)-releasing DVB neuron in Caenorhabditis elegans displays experience-dependent and sexually dimorphic morphological plasticity, characterized by the stochastic and dynamic addition of multiple neurites in adult males. These added neurites enable synaptic rewiring of the DVB neuron and instruct a functional switch of the neuron that directly modifies a step of male mating behaviour. Both DVB neuron function and male mating behaviour can be altered by experience and by manipulation of postsynaptic activity. The outgrowth of DVB neurites is promoted by presynaptic neurexin and antagonized by postsynaptic neuroligin, revealing a non-conventional activity and mode of interaction of these conserved, human-disease-relevant factors.
Relevant articles
Open Access articles citing this article.
Patrícia Pelufo Silveira

,

Irina Pokhvisneva

…

Michael J. Meaney

Molecular Psychiatry Open Access 07 February 2023

Ferdi Ridvan Kiral

,

Gerit Arne Linneweber

…

Peter Robin Hiesinger

Nature Communications Open Access 12 March 2020

Pei-Pei Liu

,

Yi Xie

…

Jian-Sheng Kang

Signal Transduction and Targeted Therapy Open Access 23 August 2019
Access options
Access Nature and 54 other Nature Portfolio journals
Get Nature+, our best-value online-access subscription
$29.99 / 30 days
cancel any time
Subscribe to this journal
Receive 51 print issues and online access
$199.00 per year
only $3.90 per issue
Rent or buy this article
Get just this article for as long as you need it
$39.95
Prices may be subject to local taxes which are calculated during checkout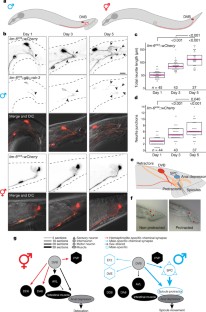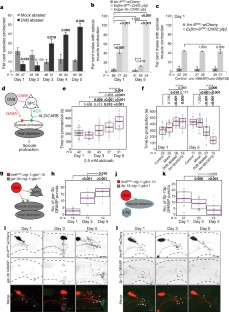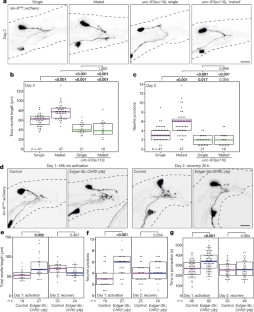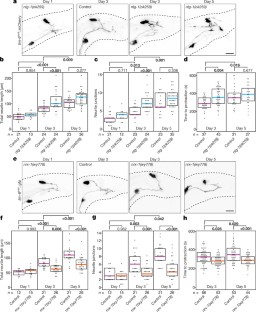 References
Fu, M. & Zuo, Y. Experience-dependent structural plasticity in the cortex. Trends Neurosci. 34, 177–187 (2011)

Holtmaat, A. & Svoboda, K. Experience-dependent structural synaptic plasticity in the mammalian brain. Nat. Rev. Neurosci. 10, 647–658 (2009)

Vitureira, N. & Goda, Y. Cell biology in neuroscience: the interplay between Hebbian and homeostatic synaptic plasticity. J. Cell Biol. 203, 175–186 (2013)

Yin, J. & Yuan, Q. Structural homeostasis in the nervous system: a balancing act for wiring plasticity and stability. Front. Cell. Neurosci. 8, 439 (2015)

Lee, W. C. et al. Dynamic remodeling of dendritic arbors in GABAergic interneurons of adult visual cortex. PLoS Biol. 4, e29 (2006)

Marik, S. A., Yamahachi, H., Meyer zum Alten Borgloh, S. & Gilbert, C. D. Large-scale axonal reorganization of inhibitory neurons following retinal lesions. J. Neurosci. 34, 1625–1632 (2014)

Keck, T. et al. Loss of sensory input causes rapid structural changes of inhibitory neurons in adult mouse visual cortex. Neuron 71, 869–882 (2011)

Jarrell, T. A. et al. The connectome of a decision-making neural network. Science 337, 437–444 (2012)

White, J. G., Southgate, E., Thomson, J. N. & Brenner, S. The structure of the nervous system of the nematode Caenorhabditis elegans. Phil. Trans. R. Soc. Lond. B 314, 1–340 (1986)

Reiner, D. J. & Thomas, J. H. Reversal of a muscle response to GABA during C. elegans male development. J. Neurosci. 15, 6094–6102 (1995)

LeBoeuf, B. & Garcia, L. R. Caenorhabditis elegans male copulation circuitry incorporates sex-shared defecation components to promote intromission and sperm transfer. G3 7, 647–662 (2017)

Pokala, N., Liu, Q., Gordus, A. & Bargmann, C. I. Inducible and titratable silencing of Caenorhabditis elegans neurons in vivo with histamine-gated chloride channels. Proc. Natl Acad. Sci. USA 111, 2770–2775 (2014)

Garcia, L. R., Mehta, P. & Sternberg, P. W. Regulation of distinct muscle behaviors controls the C. elegans male's copulatory spicules during mating. Cell 107, 777–788 (2001)

Hobert, O., Tessmar, K. & Ruvkun, G. The Caenorhabditis elegans lim-6 LIM homeobox gene regulates neurite outgrowth and function of particular GABAergic neurons. Development 126, 1547–1562 (1999)

Feinberg, E. H. et al. GFP reconstitution across synaptic partners (GRASP) defines cell contacts and synapses in living nervous systems. Neuron 57, 353–363 (2008)

Liu, Y. et al. A cholinergic-regulated circuit coordinates the maintenance and bi-stable states of a sensory-motor behavior during Caenorhabditis elegans male copulation. PLoS Genet. 7, e1001326 (2011)

Liu, Y., LeBoeuf, B. & Garcia, L. R. Gaq-coupled muscarinic acetylcholine receptors enhance nicotinic acetylcholine receptor signaling in Caenorhabditis elegans mating behavior. J. Neurosci. 27, 1411–1421 (2007)

Jobson, M. A. et al. Spillover transmission is mediated by the excitatory GABA receptor LGC-35 in C. elegans. J. Neurosci. 35, 2803–2816 (2015)

Garcia, L. R. & Sternberg, P. W. Caenorhabditis elegans UNC-103 ERG-like potassium channel regulates contractile behaviors of sex muscles in males before and during mating. J. Neurosci. 23, 2696–2705 (2003)

Guo, X., Navetta, A., Gualberto, D. G. & Garcia, L. R. Behavioral decay in aging male C. elegans correlates with increased cell excitability. Neurobiol. Aging 33, 1483.e5–1483.e23 (2012)

LeBoeuf, B. & Garcia, L. R. Cell excitability necessary for male mating behavior in Caenorhabditis elegans is coordinated by interactions between big current and ether-a-go-go family K+ channels. Genetics 190, 1025–1041 (2012)

Barr, M. M. et al. The Caenorhabditis elegans autosomal dominant polycystic kidney disease gene homologs lov-1 and pkd-2 act in the same pathway. Curr. Biol. 11, 1341–1346 (2001)

Hobert, O., Moerman, D. G., Clark, K. A., Beckerle, M. C. & Ruvkun, G. A conserved LIM protein that affects muscular adherens junction integrity and mechanosensory function in Caenorhabditis elegans. J. Cell Biol. 144, 45–57 (1999)

Bang, M. L. & Owczarek, S. A matter of balance: role of neurexin and neuroligin at the synapse. Neurochem. Res. 38, 1174–1189 (2013)

Mac´kowiak, M., Mordalska, P. & We˛dzony, K. Neuroligins, synapse balance and neuropsychiatric disorders. Pharmacol. Rep. 66, 830–835 (2014)

Pizzarelli, R. & Cherubini, E. Alterations of GABAergic signaling in autism spectrum disorders. Neural Plast. 2011, 297153 (2011)

Chih, B., Engelman, H. & Scheiffele, P. Control of excitatory and inhibitory synapse formation by neuroligins. Science 307, 1324–1328 (2005)

Maro, G. S. et al. MADD-4/punctin and neurexin organize C. elegans GABAergic postsynapses through neuroligin. Neuron 86, 1420–1432 (2015)

Haklai-Topper, L. et al. The neurexin superfamily of Caenorhabditis elegans. Gene Expr. Patterns 11, 144–150 (2011)

LeBoeuf, B., Correa, P., Jee, C. & García, L. R. Caenorhabditis elegans male sensory-motor neurons and dopaminergic support cells couple ejaculation and post-ejaculatory behaviors. eLife 3, e02938 (2014)

Oren-Suissa, M., Bayer, E. A. & Hobert, O. Sex-specific pruning of neuronal synapses in Caenorhabditis elegans. Nature 533, 206–211 (2016)

Longair, M. H., Baker, D. A. & Armstrong, J. D. Simple Neurite Tracer: open source software for reconstruction, visualization and analysis of neuronal processes. Bioinformatics 27, 2453–2454 (2011)

Fang-Yen, C., Gabel, C. V., Samuel, A. D., Bargmann, C. I. & Avery, L. Laser microsurgery in Caenorhabditis elegans. Methods Cell Biol. 107, 177–206 (2012)

Garcia, L. R., LeBoeuf, B. & Koo, P. Diversity in mating behavior of hermaphroditic and male–female Caenorhabditis nematodes. Genetics 175, 1761–1771 (2007)

Hilliard, M. A., Bargmann, C. I. & Bazzicalupo, P. C. elegans responds to chemical repellents by integrating sensory inputs from the head and the tail. Curr. Biol. 12, 730–734 (2002)

Sulston, J. E., Albertson, D. G. & Thomson, J. N. The Caenorhabditis elegans male: postembryonic development of nongonadal structures. Dev. Biol. 78, 542–576 (1980)

Correa, P., LeBoeuf, B. & García, L. R. C. C. elegans dopaminergic D2-like receptors delimit recurrent cholinergic-mediated motor programs during a goal-oriented behavior. PLoS Genet. 8, e1003015 (2012)

White, J. Q. et al. The sensory circuitry for sexual attraction in C. elegans males. Curr. Biol. 17, 1847–1857 (2007)

Lee, K. & Portman, D. S. Neural sex modifies the function of a C. elegans sensory circuit. Curr. Biol. 17, 1858–1863 (2007)

Mowrey, W. R., Bennett, J. R. & Portman, D. S. Distributed effects of biological sex define sex-typical motor behavior in Caenorhabditis elegans. J. Neurosci. 34, 1579–1591 (2014)
Acknowledgements
We thank Q. Chen for generating transgenic strains and M. Gendrel for DVB promoter and reporter lines; P. Sengupta, T. G. Drivas, M. Oren-Suissa, and members of the Hobert laboratory for comments on the manuscript; L. R. Garcia and K. Shen for worm strains; and M. VanHoven and D. Colon-Ramos for plasmids. This work was supported by NIH grants from NINDS (M.P.H.:F32NS086285; O.H.:2R37NS039996). O.H. is a Howard Hughes Medical Institute investigator. Some strains were provided by the CGC, funded by NIH Office of Research Infrastructure Programs (P40 OD010440).
Ethics declarations
Competing interests
The authors declare no competing financial interests.
Additional information
Publisher's note: Springer Nature remains neutral with regard to jurisdictional claims in published maps and institutional affiliations.
Extended data figures and tables
Supplementary information
About this article
Cite this article
Hart, M., Hobert, O. Neurexin controls plasticity of a mature, sexually dimorphic neuron. Nature 553, 165–170 (2018). https://doi.org/10.1038/nature25192
Received:

Accepted:

Published:

Issue Date:

DOI: https://doi.org/10.1038/nature25192
Comments
By submitting a comment you agree to abide by our Terms and Community Guidelines. If you find something abusive or that does not comply with our terms or guidelines please flag it as inappropriate.