Abstract
The target of rapamycin (TOR) is a eukaryotic serine/threonine protein kinase that functions in two distinct complexes, TORC1 and TORC2, to regulate growth and metabolism1,2. GTPases, responding to signals generated by abiotic stressors, nutrients, and, in metazoans, growth factors, play an important3 but poorly understood role in TORC1 regulation. Here we report that, in budding yeast, glucose withdrawal (which leads to an acute loss of TORC1 kinase activity4) triggers a similarly rapid Rag GTPase-dependent redistribution of TORC1 from being semi-uniform around the vacuolar membrane to a single, vacuole-associated cylindrical structure visible by super-resolution optical microscopy. Three-dimensional reconstructions of cryo-electron micrograph images of these purified cylinders demonstrate that TORC1 oligomerizes into a higher-level hollow helical assembly, which we name a TOROID (TORC1 organized in inhibited domain). Fitting of the recently described mammalian TORC1 structure into our helical map reveals that oligomerization leads to steric occlusion of the active site. Guided by the implications from our reconstruction, we present a TOR1 allele that prevents both TOROID formation and TORC1 inactivation in response to glucose withdrawal, demonstrating that oligomerization is necessary for TORC1 inactivation. Our results reveal a novel mechanism by which Rag GTPases regulate TORC1 activity and suggest that the reversible assembly and/or disassembly of higher-level structures may be an underappreciated mechanism for the regulation of protein kinases.
Relevant articles
Open Access articles citing this article.
Mirai Tanigawa

,

Katsuyoshi Yamamoto

…

Tatsuya Maeda

Communications Biology Open Access 17 September 2021

Yi Zhang

,

Kyle Brown

…

Tatiana G. Kutateladze

Nature Communications Open Access 29 July 2021

Mohammad Alfatah

,

Jin Huei Wong

…

Prakash Arumugam

BMC Biology Open Access 06 May 2021
Access options
Subscribe to Nature+
Get immediate online access to the entire Nature family of 50+ journals
Subscribe to Journal
Get full journal access for 1 year
$199.00
only $3.90 per issue
All prices are NET prices.
VAT will be added later in the checkout.
Tax calculation will be finalised during checkout.
Buy article
Get time limited or full article access on ReadCube.
$32.00
All prices are NET prices.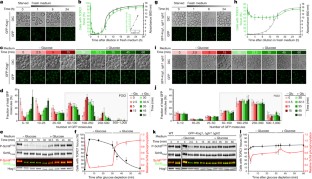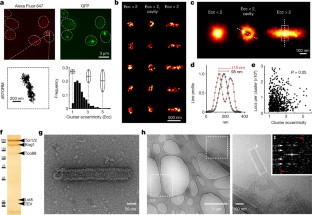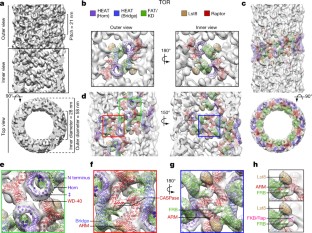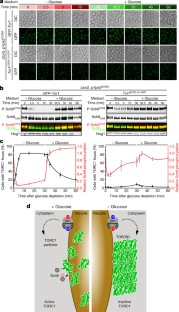 Accession codes
Primary accessions
Electron Microscopy Data Bank
References
Wullschleger, S., Loewith, R. & Hall, M. N. TOR signaling in growth and metabolism. Cell 124, 471–484 (2006)

Loewith, R. et al. Two TOR complexes, only one of which is rapamycin sensitive, have distinct roles in cell growth control. Mol. Cell 10, 457–468 (2002)

Saxton, R. A. & Sabatini, D. M. mTOR signaling in growth, metabolism, and disease. Cell 168, 960–976 (2017)

Urban, J. et al. Sch9 is a major target of TORC1 in Saccharomyces cerevisiae. Mol. Cell 26, 663–674 (2007)

Gaubitz, C. et al. Molecular basis of the rapamycin insensitivity of target of rapamycin complex 2. Mol. Cell 58, 977–988 (2015)

Yang, H. et al. mTOR kinase structure, mechanism and regulation. Nature 497, 217–223 (2013)

Aylett, C. H. et al. Architecture of human mTOR complex 1. Science 351, 48–52 (2016)

Reinke, A. et al. TOR complex 1 includes a novel component, Tco89p (YPL180w), and cooperates with Ssd1p to maintain cellular integrity in Saccharomyces cerevisiae. J. Biol. Chem. 279, 14752–14762 (2004)

Valbuena, N., Guan, K. L. & Moreno, S. The Vam6 and Gtr1-Gtr2 pathway activates TORC1 in response to amino acids in fission yeast. J. Cell Sci. 125, 1920–1928 (2012)

Jewell, J. L. et al. Differential regulation of mTORC1 by leucine and glutamine. Science 347, 194–198 (2015)

Binda, M. et al. The Vam6 GEF controls TORC1 by activating the EGO complex. Mol. Cell 35, 563–573 (2009)

Panchaud, N., Péli-Gulli, M. P. & De Virgilio, C. Amino acid deprivation inhibits TORC1 through a GTPase-activating protein complex for the Rag family GTPase Gtr1. Sci. Signal. 6, ra42 (2013)

Kira, S. et al. Dynamic relocation of the TORC1-Gtr1/2-Ego1/2/3 complex is regulated by Gtr1 and Gtr2. Mol. Biol. Cell 27, 382–396 (2016)

Hughes Hallett, J. E., Luo, X. & Capaldi, A. P. Snf1/AMPK promotes the formation of Kog1/Raptor-bodies to increase the activation threshold of TORC1 in budding yeast. eLife 4, e09181 (2015)

Petrovska, I. et al. Filament formation by metabolic enzymes is a specific adaptation to an advanced state of cellular starvation. eLife (2014)

Powis, K. et al. Crystal structure of the Ego1-Ego2-Ego3 complex and its role in promoting Rag GTPase-dependent TORC1 signaling. Cell Res. 25, 1043–1059 (2015)

Eltschinger, S. & Loewith, R. TOR complexes and the maintenance of cellular homeostasis. Trends Cell Biol. 26, 148–159 (2016)

Rust, M. J., Bates, M. & Zhuang, X. Sub-diffraction-limit imaging by stochastic optical reconstruction microscopy (STORM). Nat. Methods 3, 793–796 (2006)

Betzig, E. et al. Imaging intracellular fluorescent proteins at nanometer resolution. Science 313, 1642–1645 (2006)

Hess, S. T., Girirajan, T. P. & Mason, M. D. Ultra-high resolution imaging by fluorescence photoactivation localization microscopy. Biophys. J. 91, 4258–4272 (2006)

Rothbauer, U. et al. Targeting and tracing antigens in live cells with fluorescent nanobodies. Nat. Methods 3, 887–889 (2006)

Ries, J., Kaplan, C., Platonova, E., Eghlidi, H. & Ewers, H. A simple, versatile method for GFP-based super-resolution microscopy via nanobodies. Nat. Methods 9, 582–584 (2012)

Egelman, E. H. Reconstruction of helical filaments and tubes. Methods Enzymol. 482, 167–183 (2010)

Desfosses, A., Ciuffa, R., Gutsche, I. & Sachse, C. SPRING – an image processing package for single-particle based helical reconstruction from electron cryomicrographs. J. Struct. Biol. 185, 15–26 (2014)

Baretic´, D., Berndt, A., Ohashi, Y., Johnson, C. M. & Williams, R. L. Tor forms a dimer through an N-terminal helical solenoid with a complex topology. Nat. Commun. 7, 11016 (2016)

Sturgill, T. W. et al. TOR1 and TOR2 have distinct locations in live cells. Eukaryot. Cell 7, 1819–1830 (2008)

Egelman, E. H. Three-dimensional reconstruction of helical polymers. Arch. Biochem. Biophys. 581, 54–58 (2015)

Seetoh, W. G., Chan, D. S., Matak-Vinkovic´, D. & Abell, C. Mass spectrometry reveals protein kinase CK2 high-order oligomerization via the circular and linear assembly. ACS Chem. Biol. 11, 1511–1517 (2016)

Rispal, D. et al. Target of rapamycin complex 2 regulates actin polarization and endocytosis via multiple pathways. J. Biol. Chem. 290, 14963–14978 (2015)

Douglass, K. M., Sieben, C., Archetti, A., Lambert, A. & Manley, S. Super-resolution imaging of multiple cells by optimised flat-field epi-illumination. Nat. Photon. 10, 705–708 (2016)

Edelstein, A ., Amodaj, N ., Hoover, K ., Vale, R. & Stuurman, N. in Current Protocols in Molecular Biology Ch. 14, Unit 14.20 (Wiley, 2010)

Olivier, N., Keller, D., Gönczy, P. & Manley, S. Resolution doubling in 3D-STORM imaging through improved buffers. PLoS ONE 8, e69004 (2013)

Huang, F. et al. Video-rate nanoscopy using sCMOS camera-specific single-molecule localization algorithms. Nat. Methods 10, 653–658 (2013)

Ovesný, M., Krˇížek, P., Borkovec, J., Svindrych, Z. & Hagen, G. M. ThunderSTORM: a comprehensive ImageJ plug-in for PALM and STORM data analysis and super-resolution imaging. Bioinformatics 30, 2389–2390 (2014)

Kaplan, C. & Ewers, H. Optimized sample preparation for single-molecule localization-based superresolution microscopy in yeast. Nat. Protocols 10, 1007–1021 (2015)

Guichard, P., Hamel, V., Neves, A. & Gönczy, P. Isolation, cryotomography, and three-dimensional reconstruction of centrioles. Methods Cell Biol. 129, 191–209 (2015)

Tang, G. et al. EMAN2: an extensible image processing suite for electron microscopy. J. Struct. Biol. 157, 38–46 (2007)

Mindell, J. A. & Grigorieff, N. Accurate determination of local defocus and specimen tilt in electron microscopy. J. Struct. Biol. 142, 334–347 (2003)

Pettersen, E. F. et al. UCSF Chimera—a visualization system for exploratory research and analysis. J. Comput. Chem. 25, 1605–1612 (2004)

Navaza, J., Lepault, J., Rey, F. A., Alvarez-Rúa, C. & Borge, J. On the fitting of model electron densities into EM reconstructions: a reciprocal-space formulation. Acta Crystallogr. D 58, 1820–1825 (2002)
Acknowledgements
We thank C. Bauer and J. Bosset at the UniGE BioImaging centre, Y. Sagon at the UniGE High Performance Computing service, I. Filipuzzi and S. Helliwell of the Novartis Institutes for BioMedical Research for CMB4563, M. Berti for technical assistance, and T. Noda for providing the GFP–TOR1 strain. A.D. and A.K.M. are grateful for the contribution of NeSI high-performance computing facilities to the results of this research. New Zealand's national facilities are provided by the NZ eScience Infrastructure and funded jointly by NeSI's collaborator institutions and through the Ministry of Business, Innovation & Employment's Research Infrastructure programme (https://www.nesi.org.nz). A.D. thanks the Royal Society of New Zealand Marsden grant to A.K.M. for support of this work. P.G. acknowledges the Swiss National Science Foundation (SNSF) (PP00P3_157517). R.L. acknowledges support from the Canton of Geneva, SystemsX, and project funding from the SNSF and the European Research Council Consolidator grant program. N.L.M., C.S., S.M., and R.L. are indebted to the National Centre for Competence in Research in Chemical Biology for its support.
Ethics declarations
Competing interests
The authors declare no competing financial interests.
Additional information
Reviewer Information Nature thanks M. Cardenas and the other anonymous reviewer(s) for their contribution to the peer review of this work.
Publisher's note: Springer Nature remains neutral with regard to jurisdictional claims in published maps and institutional affiliations.
Extended data figures and tables
Supplementary information
This file contains Supplementary Figure 1, raw images of western blots from Figures 1 and 4 and Supplementary Table 1, a list of yeast strains used in this study. (PDF 1063 kb)
This video shows the docking of mTORC1 structure into yeast TOROID map. (AVI 120802 kb)
About this article
Cite this article
Prouteau, M., Desfosses, A., Sieben, C. et al. TORC1 organized in inhibited domains (TOROIDs) regulate TORC1 activity. Nature 550, 265–269 (2017). https://doi.org/10.1038/nature24021
Received:

Accepted:

Published:

Issue Date:

DOI: https://doi.org/10.1038/nature24021
Comments
By submitting a comment you agree to abide by our Terms and Community Guidelines. If you find something abusive or that does not comply with our terms or guidelines please flag it as inappropriate.