Abstract
The basal ganglia, a group of subcortical nuclei, play a crucial role in decision-making by selecting actions and evaluating their outcomes1,2. While much is known about the function of the basal ganglia circuitry in selection1,3,4, how these nuclei contribute to outcome evaluation is less clear. Here we show that neurons in the habenula-projecting globus pallidus (GPh) in mice are essential for evaluating action outcomes and are regulated by a specific set of inputs from the basal ganglia. We find in a classical conditioning task that individual mouse GPh neurons bidirectionally encode whether an outcome is better or worse than expected. Mimicking these evaluation signals with optogenetic inhibition or excitation is sufficient to reinforce or discourage actions in a decision-making task. Moreover, cell-type-specific synaptic manipulations reveal that the inhibitory and excitatory inputs to the GPh are necessary for mice to appropriately evaluate positive and negative feedback, respectively. Finally, using rabies-virus-assisted monosynaptic tracing5, we show that the GPh is embedded in a basal ganglia circuit wherein it receives inhibitory input from both striosomal and matrix compartments of the striatum, and excitatory input from the 'limbic' regions of the subthalamic nucleus. Our results provide evidence that information about the selection and evaluation of actions is channelled through distinct sets of basal ganglia circuits, with the GPh representing a key locus in which information of opposing valence is integrated to determine whether action outcomes are better or worse than expected.
Relevant articles
Open Access articles citing this article.
Mauro Congiu

,

Sarah Mondoloni

…

Manuel Mameli

Molecular Psychiatry Open Access 06 July 2023

Arash Kamali

,

Sofia Milosavljevic

…

Khader M. Hasan

Brain Topography Open Access 26 April 2023

Kyuhyun Choi

,

Eugenio Piasini

…

Marc V. Fuccillo

Nature Communications Open Access 06 April 2023
Access options
Subscribe to this journal
Receive 51 print issues and online access
$199.00 per year
only $3.90 per issue
Rent or buy this article
Prices vary by article type
from$1.95
to$39.95
Prices may be subject to local taxes which are calculated during checkout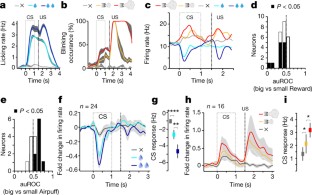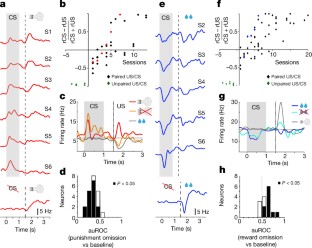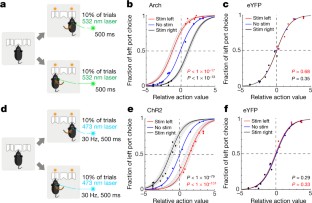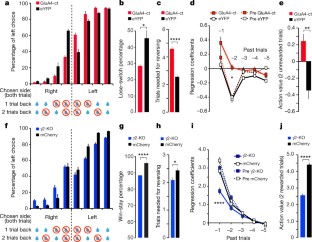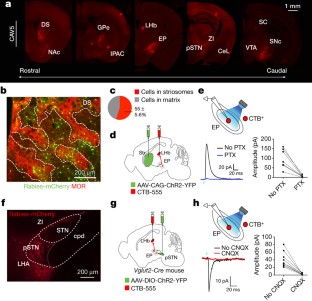 References
Nelson, A. B. & Kreitzer, A. C. Reassessing models of basal ganglia function and dysfunction. Annu. Rev. Neurosci. 37, 117–135 (2014)

Amemori, K., Gibb, L. G. & Graybiel, A. M. Shifting responsibly: the importance of striatal modularity to reinforcement learning in uncertain environments. Front. Hum. Neurosci. 5, 47 (2011)

Hikosaka, O. Basal ganglia mechanisms of reward-oriented eye movement. Ann. NY Acad. Sci. 1104, 229–249 (2007)

Alexander, G. E. & Crutcher, M. D. Functional architecture of basal ganglia circuits: neural substrates of parallel processing. Trends Neurosci. 13, 266–271 (1990)

Callaway, E. M. & Luo, L. Monosynaptic circuit tracing with glycoprotein-deleted rabies viruses. J. Neurosci. 35, 8979–8985 (2015)

Stephenson-Jones, M., Kardamakis, A. A., Robertson, B. & Grillner, S. Independent circuits in the basal ganglia for the evaluation and selection of actions. Proc. Natl Acad. Sci. USA 110, E3670–E3679 (2013)

Hong, S. & Hikosaka, O. The globus pallidus sends reward-related signals to the lateral habenula. Neuron 60, 720–729 (2008)

Shabel, S. J., Proulx, C. D., Trias, A., Murphy, R. T. & Malinow, R. Input to the lateral habenula from the basal ganglia is excitatory, aversive, and suppressed by serotonin. Neuron 74, 475–481 (2012)

Matsumoto, M. & Hikosaka, O. Lateral habenula as a source of negative reward signals in dopamine neurons. Nature 447, 1111–1115 (2007)

Hong, S., Jhou, T. C., Smith, M., Saleem, K. S. & Hikosaka, O. Negative reward signals from the lateral habenula to dopamine neurons are mediated by rostromedial tegmental nucleus in primates. J. Neurosci. 31, 11457–11471 (2011)

Stamatakis, A. M. & Stuber, G. D. Activation of lateral habenula inputs to the ventral midbrain promotes behavioral avoidance. Nat. Neurosci. 15, 1105–1107 (2012)

Rajakumar, N., Elisevich, K. & Flumerfelt, B. A. Compartmental origin of the striato-entopeduncular projection in the rat. J. Comp. Neurol. 331, 286–296 (1993)

Parent, M., Lévesque, M. & Parent, A. Two types of projection neurons in the internal pallidum of primates: single-axon tracing and three-dimensional reconstruction. J. Comp. Neurol. 439, 162–175 (2001)

Vincent, S. R. & Brown, J. C. Somatostatin immunoreactivity in the entopeduncular projection to the lateral habenula in the rat. Neurosci. Lett. 68, 160–164 (1986)

Cohen, J. Y., Haesler, S., Vong, L., Lowell, B. B. & Uchida, N. Neuron-type-specific signals for reward and punishment in the ventral tegmental area. Nature 482, 85–88 (2012)

DeLong, M. R., Crutcher, M. D. & Georgopoulos, A. P. Primate globus pallidus and subthalamic nucleus: functional organization. J. Neurophysiol. 53, 530–543 (1985)

Bromberg-Martin, E. S., Matsumoto, M., Hong, S. & Hikosaka, O. A pallidus-habenula-dopamine pathway signals inferred stimulus values. J. Neurophysiol. 104, 1068–1076 (2010)

Pan, W. X., Schmidt, R., Wickens, J. R. & Hyland, B. I. Dopamine cells respond to predicted events during classical conditioning: evidence for eligibility traces in the reward-learning network. J. Neurosci. 25, 6235–6242 (2005)

Schultz, W. Dopamine reward prediction-error signalling: a two-component response. Nat. Rev. Neurosci. 17, 183–195 (2016)

Bru, T., Salinas, S. & Kremer, E. J. An update on canine adenovirus type 2 and its vectors. Viruses 2, 2134–2153 (2010)

Tai, L. H., Lee, A. M., Benavidez, N., Bonci, A. & Wilbrecht, L. Transient stimulation of distinct subpopulations of striatal neurons mimics changes in action value. Nat. Neurosci. 15, 1281–1289 (2012)

Ahrens, S. et al. ErbB4 regulation of a thalamic reticular nucleus circuit for sensory selection. Nat. Neurosci. 18, 104–111 (2015)

Wulff, P. et al. From synapse to behavior: rapid modulation of defined neuronal types with engineered GABAA receptors. Nat. Neurosci. 10, 923–929 (2007)

Fujiyama, F. et al. Exclusive and common targets of neostriatofugal projections of rat striosome neurons: a single neuron-tracing study using a viral vector. Eur. J. Neurosci. 33, 668–677 (2011)

Kita, H. & Kitai, S. T. Efferent projections of the subthalamic nucleus in the rat: light and electron microscopic analysis with the PHA-L method. J. Comp. Neurol. 260, 435–452 (1987)

Mastro, K. J., Bouchard, R. S., Holt, H. A. & Gittis, A. H. Transgenic mouse lines subdivide external segment of the globus pallidus (GPe) neurons and reveal distinct GPe output pathways. J. Neurosci. 34, 2087–2099 (2014)

Hamani, C., Saint-Cyr, J. A., Fraser, J., Kaplitt, M. & Lozano, A. M. The subthalamic nucleus in the context of movement disorders. Brain 127, 4–20 (2004)

Breysse, E., Pelloux, Y. & Baunez, C. The good and bad differentially encoded within the subthalamic nucleus in rats(1,2,3). eNeuro 2, ENEURO.0014-15.2015 (2015)

Jhou, T. C., Fields, H. L., Baxter, M. G., Saper, C. B. & Holland, P. C. The rostromedial tegmental nucleus (RMTg), a GABAergic afferent to midbrain dopamine neurons, encodes aversive stimuli and inhibits motor responses. Neuron 61, 786–800 (2009)

Tian, J. & Uchida, N. Habenula lesions reveal that multiple mechanisms underlie dopamine prediction errors. Neuron 87, 1304–1316 (2015)

He, M. et al. Cell-type-based analysis of microRNA profiles in the mouse brain. Neuron 73, 35–48 (2012)

Penzo, M. A. et al. The paraventricular thalamus controls a central amygdala fear circuit. Nature 519, 455–459 (2015)

Li, L. et al. Visualizing the distribution of synapses from individual neurons in the mouse brain. PLoS One 5, e11503 (2010)

Schmitzer-Torbert, N., Jackson, J., Henze, D., Harris, K. & Redish, A. D. Quantitative measures of cluster quality for use in extracellular recordings. Neuroscience 131, 1–11 (2005)

Courtin, J. et al. Prefrontal parvalbumin interneurons shape neuronal activity to drive fear expression. Nature 505, 92–96 (2014)

Lau, B. & Glimcher, P. W. Dynamic response-by-response models of matching behavior in rhesus monkeys. J. Exp. Anal. Behav. 84, 555–579 (2005)
Acknowledgements
We thank A. Cutrone, D. Li, and G.-R. Hwang for technical assistance, V. Rao and N. Uchida for sharing the Matlab code for the ROC and clustering analysis, S. D. Shea and S. H. Ebbesen for critical reading of the manuscript, Z. J. Huang for providing mouse strains, and members of the Li laboratory for helpful discussions. This work was supported by grants from the National Institutes of Health (NIH) (R01MH108924 to B.L.), the Dana Foundation (to B.L.), NARSAD (to B.L., M.S. and S.A.), Louis Feil Trust (to B.L.), the Stanley Family Foundation (to B.L.), Simons Foundation (to B.L.), Wodecroft Foundation (to B.L.), and an EMBO Long-Term Fellowship Award (to M.S.).
Ethics declarations
Competing interests
The authors declare no competing financial interests.
Additional information
Reviewer Information
Nature thanks G. Stuber and the other anonymous reviewer(s) for their contribution to the peer review of this work.
Extended data figures and tables
Supplementary information
Supplementary Table 1 contains equations for alternative models to describe the behavioural effect of optogenetic manipulations of the GPh. (PDF 215 kb)
This video shows how inhibition of the GPh at the time of outcome evaluation biases the mouse to repeat the same choice. For the purpose of the video optical inhibition was delivered on a number of consecutive trials instead of the randomly selected 10% of trials, as was the case for the data shown in Fig. 3. (MP4 25822 kb)
This video shows how excitation of the GPh-LHb axon terminals in the LHb at the time of outcome evaluation biases the mouse to choose an alternative action following the stimulation. (MP4 6397 kb)
About this article
Cite this article
Stephenson-Jones, M., Yu, K., Ahrens, S. et al. A basal ganglia circuit for evaluating action outcomes. Nature 539, 289–293 (2016). https://doi.org/10.1038/nature19845
Received:

Accepted:

Published:

Issue Date:

DOI: https://doi.org/10.1038/nature19845
Comments
By submitting a comment you agree to abide by our Terms and Community Guidelines. If you find something abusive or that does not comply with our terms or guidelines please flag it as inappropriate.