Abstract
Bone marrow endothelial cells (BMECs) form a network of blood vessels that regulate both leukocyte trafficking and haematopoietic stem and progenitor cell (HSPC) maintenance. However, it is not clear how BMECs balance these dual roles, and whether these events occur at the same vascular site. We found that mammalian bone marrow stem cell maintenance and leukocyte trafficking are regulated by distinct blood vessel types with different permeability properties. Less permeable arterial blood vessels maintain haematopoietic stem cells in a low reactive oxygen species (ROS) state, whereas the more permeable sinusoids promote HSPC activation and are the exclusive site for immature and mature leukocyte trafficking to and from the bone marrow. A functional consequence of high permeability of blood vessels is that exposure to blood plasma increases bone marrow HSPC ROS levels, augmenting their migration and differentiation, while compromising their long-term repopulation and survival. These findings may have relevance for clinical haematopoietic stem cell transplantation and mobilization protocols.
Relevant articles
Open Access articles citing this article.
Luyi Jiang

,

Huizeng Sun

…

Jianxin Liu

Journal of Animal Science and Biotechnology Open Access 16 November 2022

Trent D. Hall

,

Hyunjin Kim

…

Shannon McKinney-Freeman

Nature Communications Open Access 15 September 2022

Yanli Wang

,

Tingting Wei

…

Jinbo Deng

BMC Pharmacology and Toxicology Open Access 12 July 2022
Access options
Subscribe to Journal
Get full journal access for 1 year
$199.00
only $3.90 per issue
All prices are NET prices.
VAT will be added later in the checkout.
Tax calculation will be finalised during checkout.
Buy article
Get time limited or full article access on ReadCube.
$32.00
All prices are NET prices.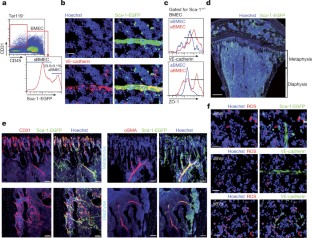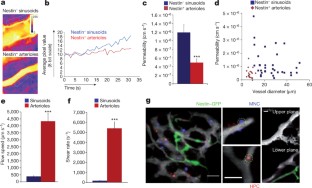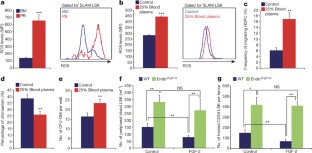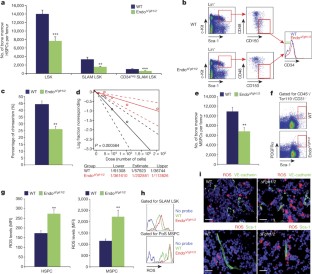 References
Rafii, S., Butler, J. M. & Ding, B. S. Angiocrine functions of organ-specific endothelial cells. Nature 529, 316–325 (2016)

Lapidot, T., Dar, A. & Kollet, O. How do stem cells find their way home? Blood 106, 1901–1910 (2005)

Morrison, S. J. & Scadden, D. T. The bone marrow niche for haematopoietic stem cells. Nature 505, 327–334 (2014)

Kusumbe, A. P., Ramasamy, S. K. & Adams, R. H. Coupling of angiogenesis and osteogenesis by a specific vessel subtype in bone. Nature 507, 323–328 (2014)

Kiel, M. J., Yilmaz, O. H., Iwashita, T., Terhorst, C. & Morrison, S. J. SLAM family receptors distinguish hematopoietic stem and progenitor cells and reveal endothelial niches for stem cells. Cell 121, 1109–1121 (2005)

Sipkins, D. A. et al. In vivo imaging of specialized bone marrow endothelial microdomains for tumour engraftment. Nature 435, 969–973 (2005)

Colmone, A. et al. Leukemic cells create bone marrow niches that disrupt the behavior of normal hematopoietic progenitor cells. Science 322, 1861–1865 (2008)

Lo Celso, C. et al. Live-animal tracking of individual haematopoietic stem/progenitor cells in their niche. Nature 457, 92–96 (2009)

Méndez-Ferrer, S. et al. Mesenchymal and haematopoietic stem cells form a unique bone marrow niche. Nature 466, 829–834 (2010)

Ding, L., Saunders, T. L., Enikolopov, G. & Morrison, S. J. Endothelial and perivascular cells maintain haematopoietic stem cells. Nature 481, 457–462 (2012)

Kunisaki, Y. et al. Arteriolar niches maintain haematopoietic stem cell quiescence. Nature 502, 637–643 (2013)

Hooper, A. T. et al. Engraftment and reconstitution of hematopoiesis is dependent on VEGFR2-mediated regeneration of sinusoidal endothelial cells. Cell Stem Cell 4, 263–274 (2009)

Isern, J. et al. The neural crest is a source of mesenchymal stem cells with specialized hematopoietic stem cell niche function. Elife 3, e03696 (2014)

Ito, K. et al. Reactive oxygen species act through p38 MAPK to limit the lifespan of hematopoietic stem cells. Nature Med. 12, 446–451 (2006)

Miyamoto, K. et al. Foxo3a is essential for maintenance of the hematopoietic stem cell pool. Cell Stem Cell 1, 101–112 (2007)

Tesio, M. et al. Enhanced c-Met activity promotes G-CSF-induced mobilization of hematopoietic progenitor cells via ROS signaling. Blood 117, 419–428 (2011)

Golan, K. et al. S1P promotes murine progenitor cell egress and mobilization via S1P1-mediated ROS signaling and SDF-1 release. Blood 119, 2478–2488 (2012)

Zhao, M. et al. Megakaryocytes maintain homeostatic quiescence and promote post-injury regeneration of hematopoietic stem cells. Nature Med. 20, 1321–1326 (2014)

Bruns, I. et al. Megakaryocytes regulate hematopoietic stem cell quiescence through CXCL4 secretion. Nature Med. 20, 1315–1320 (2014)

Nakamura-Ishizu, A., Takubo, K., Fujioka, M. & Suda, T. Megakaryocytes are essential for HSC quiescence through the production of thrombopoietin. Biochem. Biophys. Res. Commun. 454, 353–357 (2014)

Nombela-Arrieta, C. et al. Quantitative imaging of haematopoietic stem and progenitor cell localization and hypoxic status in the bone marrow microenvironment. Nature Cell Biol. 15, 533–543 (2013)

Ono, N. et al. Vasculature-associated cells expressing nestin in developing bones encompass early cells in the osteoblast and endothelial lineage. Dev. Cell 29, 330–339 (2014)

Ludin, A. et al. Monocytes-macrophages that express α-smooth muscle actin preserve primitive hematopoietic cells in the bone marrow. Nature Immunol. 13, 1072–1082 (2012)

Yamazaki, S. et al. Nonmyelinating Schwann cells maintain hematopoietic stem cell hibernation in the bone marrow niche. Cell 147, 1146–1158 (2011)

Papayannopoulou, T., Priestley, G. V., Nakamoto, B., Zafiropoulos, V. & Scott, L. M. Molecular pathways in bone marrow homing: dominant role of α4β1 over β2-integrins and selectins. Blood 98, 2403–2411 (2001)

Winkler, I. G. et al. Vascular niche E-selectin regulates hematopoietic stem cell dormancy, self renewal and chemoresistance. Nature Med. 18, 1651–1657 (2012)

De Bock, K. et al. Role of PFKFB3-driven glycolysis in vessel sprouting. Cell 154, 651–663 (2013)

Vandekeere, S., Dewerchin, M. & Carmeliet, P. Angiogenesis revisited: an overlooked role of endothelial cell metabolism in vessel sprouting. Microcirculation 22, 509–517 (2015)

Spencer, J. A. et al. Direct measurement of local oxygen concentration in the bone marrow of live animals. Nature 508, 269–273 (2014)

Broxmeyer, H. E. et al. Rapid mobilization of murine and human hematopoietic stem and progenitor cells with AMD3100, a CXCR4 antagonist. J. Exp. Med. 201, 1307–1318 (2005)

Heissig, B. et al. Recruitment of stem and progenitor cells from the bone marrow niche requires MMP-9 mediated release of Kit-ligand. Cell 109, 625–637 (2002)

Dar, A. et al. Rapid mobilization of hematopoietic progenitors by AMD3100 and catecholamines is mediated by CXCR4-dependent SDF-1 release from bone marrow stromal cells. Leukemia 25, 1286–1296 (2011)

Kobayashi, K. et al. Stromal cell-derived factor-1α/C-X-C chemokine receptor type 4 axis promotes endothelial cell barrier integrity via phosphoinositide 3-kinase and Rac1 activation. Arterioscler. Thromb. Vasc. Biol. 34, 1716–1722 (2014)

Itkin, T. et al. FGF-2 expands murine hematopoietic stem and progenitor cells via proliferation of stromal cells, c-Kit activation, and CXCL12 down-regulation. Blood 120, 1843–1855 (2012)

Zhao, M. et al. FGF signaling facilitates postinjury recovery of mouse hematopoietic system. Blood 120, 1831–1842 (2012)

Murakami, M. et al. The FGF system has a key role in regulating vascular integrity. J. Clin. Invest. 118, 3355–3366 (2008)

De Smet, F. et al. Fibroblast growth factor signaling affects vascular outgrowth and is required for the maintenance of blood vessel integrity. Chem. Biol. 21, 1310–1317 (2014)

Houlihan, D. D. et al. Isolation of mouse mesenchymal stem cells on the basis of expression of Sca-1 and PDGFR-α. Nature Protocols 7, 2103–2111 (2012)

Wei, J. et al. Glucose uptake and Runx2 synergize to orchestrate osteoblast differentiation and bone formation. Cell 161, 1576–1591 (2015)

Fujita, K. et al. Vitamin E decreases bone mass by stimulating osteoclast fusion. Nature Med. 18, 589–594 (2012)

Gur-Cohen, S. et al. PAR1 signaling regulates the retention and recruitment of EPCR-expressing bone marrow hematopoietic stem cells. Nature Med. 21, 1307–1317 (2015)

Zhang, J. et al. Identification of the haematopoietic stem cell niche and control of the niche size. Nature 425, 836–841 (2003)

Arai, F. et al. Tie2/angiopoietin-1 signaling regulates hematopoietic stem cell quiescence in the bone marrow niche. Cell 118, 149–161 (2004)

Sugimura, R. et al. Noncanonical Wnt signaling maintains hematopoietic stem cells in the niche. Cell 150, 351–365 (2012)

Xie, Y. et al. Detection of functional haematopoietic stem cell niche using real-time imaging. Nature 457, 97–101 (2009)

Bear, M. D. et al. Alpha-Catulin co-localizes with vimentin intermediate filaments and functions in pulmonary vascular endothelial cell migration via ROCK. J. Cell. Physiol. https://doi.org/10.1002/jcp.25185 (2015)

Acar, M. et al. Deep imaging of bone marrow shows non-dividing stem cells are mainly perisinusoidal. Nature 526, 126–130 (2015)

Mantel, C. R. et al. Enhancing hematopoietic stem cell transplantation efficacy by mitigating oxygen shock. Cell 161, 1553–1565 (2015)

Shen, H. et al. An acute negative bystander effect of γ-irradiated recipients on transplanted hematopoietic stem cells. Blood 119, 3629–3637 (2012)

Hu, L. et al. Antioxidant N-acetyl-l-cysteine increases engraftment of human hematopoietic stem cells in immune-deficient mice. Blood 124, e45–e48 (2014)
Acknowledgements
We thank G. Karsenty and M. A. Lichtman for fruitful discussions and for critically reviewing the manuscript. We thank S. Méndez-Ferrer and M. Argueta Hernandez for assistance in studies involving MSPCs and nervous system elements. We thank Z. Porat for technical assistance with ImageStream analysis and R. Rotkopf for assistance with statistical data analysis. This study was partially supported by the Ministry of Science, Technology & Space, Israel and the DKFZ, Germany, grants from the Israel Science Foundation (851/13), the Ernest and Bonnie Beutler Research Program of Excellence in Genomic Medicine and EU FP7-HEALTH-2010 (CELL-PID #261387) (T.L.). Confocal studies were supported by the European Research Council Advanced Grant 339409, 'AngioBone' (R.H.A.). Intravital multiphoton studies were supported by NIH grants EB017274 and HL100402 (C.P.L. & D.T.S.).
Ethics declarations
Competing interests
The authors declare no competing financial interests.
Extended data figures and tables
Supplementary information
About this article
Cite this article
Itkin, T., Gur-Cohen, S., Spencer, J. et al. Distinct bone marrow blood vessels differentially regulate haematopoiesis. Nature 532, 323–328 (2016). https://doi.org/10.1038/nature17624
Received:

Accepted:

Published:

Issue Date:

DOI: https://doi.org/10.1038/nature17624
Comments
By submitting a comment you agree to abide by our Terms and Community Guidelines. If you find something abusive or that does not comply with our terms or guidelines please flag it as inappropriate.