Abstract
After immunogenic challenge, infiltrating and dividing lymphocytes markedly increase lymph node cellularity, leading to organ expansion1,2. Here we report that the physical elasticity of lymph nodes is maintained in part by podoplanin (PDPN) signalling in stromal fibroblastic reticular cells (FRCs) and its modulation by CLEC-2 expressed on dendritic cells. We show in mouse cells that PDPN induces actomyosin contractility in FRCs via activation of RhoA/C and downstream Rho-associated protein kinase (ROCK). Engagement by CLEC-2 causes PDPN clustering and rapidly uncouples PDPN from RhoA/C activation, relaxing the actomyosin cytoskeleton and permitting FRC stretching. Notably, administration of CLEC-2 protein to immunized mice augments lymph node expansion. In contrast, lymph node expansion is significantly constrained in mice selectively lacking CLEC-2 expression in dendritic cells. Thus, the same dendritic cells that initiate immunity by presenting antigens to T lymphocytes3 also initiate remodelling of lymph nodes by delivering CLEC-2 to FRCs. CLEC-2 modulation of PDPN signalling permits FRC network stretching and allows for the rapid lymph node expansion—driven by lymphocyte influx and proliferation—that is the critical hallmark of adaptive immunity.
Relevant articles
Open Access articles citing this article.
Angelina De Martin

,

Yves Stanossek

…

Burkhard Ludewig

Nature Immunology Open Access 18 May 2023

Xiaoying Zhu

,

Shijing You

…

Qin Yao

BMC Medical Genomics Open Access 18 January 2023

Keiko Tanaka

,

Masafumi Tanaka

…

Taiji Matsusaka

Scientific Reports Open Access 26 December 2022
Access options
Subscribe to this journal
Receive 51 print issues and online access
$199.00 per year
only $3.90 per issue
Rent or buy this article
Get just this article for as long as you need it
$39.95
Prices may be subject to local taxes which are calculated during checkout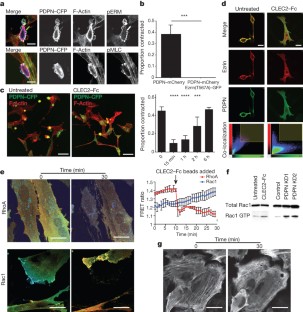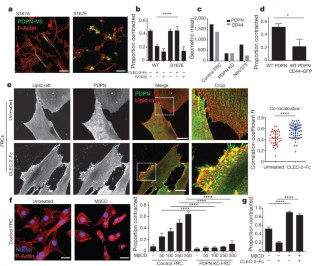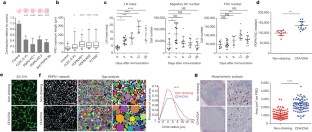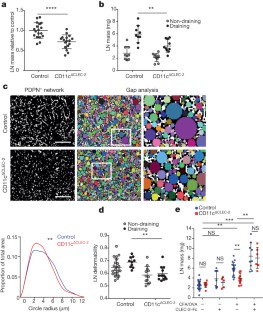 References
Girard, J.-P., Moussion, C. & Förster, R. HEVs, lymphatics and homeostatic immune cell trafficking in lymph nodes. Nature Rev. Immunol. 12, 762–773 (2012)

Junt, T., Scandella, E. & Ludewig, B. Form follows function: lymphoid tissue microarchitecture in antimicrobial immune defence. Nature Rev. Immunol. 8, 764–775 (2008)

Banchereau, J. & Steinman, R. M. Dendritic cells and the control of immunity. Nature 392, 245–252 (1998)

Link, A. et al. Fibroblastic reticular cells in lymph nodes regulate the homeostasis of naive T cells. Nature Immunol. 8, 1255–1265 (2007)

Katakai, T. A novel reticular stromal structure in lymph node cortex: an immuno-platform for interactions among dendritic cells, T cells and B cells. Int. Immunol. 16, 1133–1142 (2004)

Sixt, M. et al. The conduit system transports soluble antigens from the afferent lymph to resident dendritic cells in the T cell area of the lymph node. Immunity 22, 19–29 (2005)

Gretz, J. E., Anderson, A. O. & Shaw, S. Cords, channels, corridors and conduits: critical architectural elements facilitating cell interactions in the lymph node cortex. Immunol. Rev. 156, 11–24 (1997)

Acton, S. E. et al. Podoplanin-rich stromal networks induce dendritic cell motility via activation of the C-type lectin receptor CLEC-2. Immunity 37, 276–289 (2012)

Ivetic, A. & Ridley, A. J. Ezrin/radixin/moesin proteins and Rho GTPase signalling in leucocytes. Immunology 112, 165–176 (2004)

Martín-Villar, E. et al. Podoplanin binds ERM proteins to activate RhoA and promote epithelial-mesenchymal transition. J. Cell Sci. 119, 4541–4553 (2006)

Olson, M. F. & Sahai, E. The actin cytoskeleton in cancer cell motility. Clin. Exp. Metastasis 26, 273–287 (2009)

Wyckoff, J. B., Pinner, S. E., Gschmeissner, S., Condeelis, J. S. & Sahai, E. ROCK- and myosin-dependent matrix deformation enables protease-independent tumor-cell invasion in vivo. Curr. Biol. 16, 1515–1523 (2006)

Lee, J.-W. et al. Peripheral antigen display by lymph node stroma promotes T cell tolerance to intestinal self. Nature Immunol. 8, 181–190 (2007)

Sanz-Moreno, V. et al. Rac activation and inactivation control plasticity of tumor cell movement. Cell 135, 510–523 (2008)

Wolfenson, H., Bershadsky, A., Henis, Y. I. & Geiger, B. Actomyosin-generated tension controls the molecular kinetics of focal adhesions. J. Cell Sci. 124, 1425–1432 (2011)

Nimnual, A. S., Taylor, L. J. & Bar-Sagi, D. Redox-dependent downregulation of Rho by Rac. Nature Cell Biol. 5, 236–241 (2003)

Krishnan, H. et al. Serines in the intracellular tail of podoplanin (PDPN) regulate cell motility. J. Biol. Chem. 288, 12215–12221 (2013)

Martín-Villar, E. et al. Podoplanin associates with CD44 to promote directional cell migration. Mol. Biol. Cell 21, 4387–4399 (2010)

Fernández Muñoz, B. et al. The transmembrane domain of podoplanin is required for its association with lipid rafts and the induction of epithelial-mesenchymal transition. Int. J. Biochem. Cell Biol. 43, 886–896 (2011)

Mourão-Sá, D. et al. CLEC-2 signaling via Syk in myeloid cells can regulate inflammatory responses. Eur. J. Immunol. 41, 3040–3053 (2011)

Yang, C.-Y. et al. Trapping of naive lymphocytes triggers rapid growth and remodeling of the fibroblast network in reactive murine lymph nodes. Proc. Natl Acad. Sci. USA 111, E109–E118 (2014)

Tozluoğlu, M. et al. Matrix geometry determines optimal cancer cell migration strategy and modulates response to interventions. Nature Cell Biol. 15, 751–762 (2013)

Chyou, S. et al. Coordinated regulation of lymph node vascular-stromal growth first by CD11c+ cells and then by T and B cells. J. Immunol. 187, 5558–5567 (2011)

Mammoto, A., Mammoto, T. & Ingber, D. E. Mechanosensitive mechanisms in transcriptional regulation. J. Cell Sci. 125, 3061–3073 (2012)

Hirata, E. et al. In vivo fluorescence resonance energy transfer imaging reveals differential activation of Rho-family GTPases in glioblastoma cell invasion. J. Cell Sci. 125, 858–868 (2012)

Calvo, F. et al. Mechanotransduction and YAP-dependent matrix remodelling is required for the generation and maintenance of cancer-associated fibroblasts. Nature Cell Biol. 15, 637–646 (2013)

Fletcher, A. L. et al. Reproducible isolation of lymph node stromal cells reveals site-dependent differences in fibroblastic reticular cells. Front. Immunol. 2, 35 (2011)

Gaggioli, C. et al. Fibroblast-led collective invasion of carcinoma cells with differing roles for RhoGTPases in leading and following cells. Nature Cell Biol. 9, 1392–1400 (2007)
Acknowledgements
We thank B. Reizis for CD11c-Cre mice, the LRI Biological Resources staff for animal care and assistance with experiments and R. Horton-Harpin for production of CLEC-2–Fc. We are grateful to M. Y. Gerner and R. N. Germain for critical reading of the manuscript and to all the members of the Immunobiology Laboratory and Tumour Cell Biology Laboratory for helpful discussions and comments. This work was supported by a Henry Wellcome Postdoctoral fellowship (S.E.A.) and core funding from Cancer Research UK (I.R., G.S., E.S. and C.R.S.).
Ethics declarations
Competing interests
The authors declare no competing financial interests.
Extended data figures and tables
Supplementary information
About this article
Cite this article
Acton, S., Farrugia, A., Astarita, J. et al. Dendritic cells control fibroblastic reticular network tension and lymph node expansion. Nature 514, 498–502 (2014). https://doi.org/10.1038/nature13814
Received:

Accepted:

Published:

Issue Date:

DOI: https://doi.org/10.1038/nature13814
Comments
By submitting a comment you agree to abide by our Terms and Community Guidelines. If you find something abusive or that does not comply with our terms or guidelines please flag it as inappropriate.