Abstract
Entamoeba histolytica is the causative agent of amoebiasis, a potentially fatal diarrhoeal disease in the developing world. The parasite was named "histolytica" for its ability to destroy host tissues, which is probably driven by direct killing of human cells. The mechanism of human cell killing has been unclear, although the accepted model was that the parasites use secreted toxic effectors to kill cells before ingestion1. Here we report the discovery that amoebae kill by ingesting distinct pieces of living human cells, resulting in intracellular calcium elevation and eventual cell death. After cell killing, amoebae detach and cease ingestion. Ingestion of human cell fragments is required for cell killing, and also contributes to invasion of intestinal tissue. The internalization of fragments of living human cells is reminiscent of trogocytosis (from Greek trogo, nibble) observed between immune cells2,3,4,5,6, but amoebic trogocytosis differs because it results in death. The ingestion of live cell material and the rejection of corpses illuminate a stark contrast to the established model of dead cell clearance in multicellular organisms7. These findings change the model for tissue destruction in amoebiasis and suggest an ancient origin of trogocytosis as a form of intercellular exchange.
This is a preview of subscription content
Access options
Subscribe to Journal
Get full journal access for 1 year
$199.00
only $3.90 per issue
All prices are NET prices.
VAT will be added later in the checkout.
Tax calculation will be finalised during checkout.
Rent or Buy article
Get time limited or full article access on ReadCube.
from$8.99
All prices are NET prices.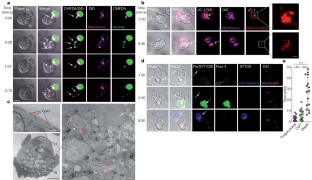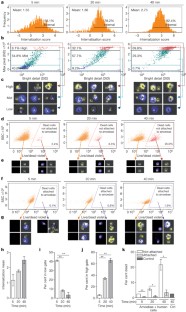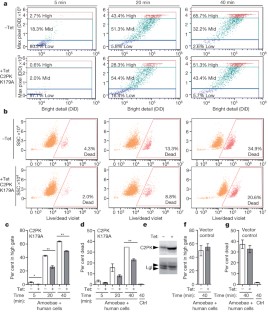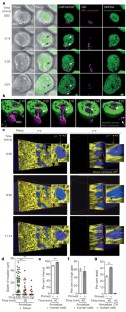 References
1

Ralston, K. S. & Petri, W. A., Jr Tissue destruction and invasion by Entamoeba histolytica. Trends Parasitol. 27, 254–263 (2011)

2

Batista, F. D., Iber, D. & Neuberger, M. S. B cells acquire antigen from target cells after synapse formation. Nature 411, 489–494 (2001)

3

Huang, J. F. et al. TCR-mediated internalization of peptide-MHC complexes acquired by T cells. Science 286, 952–954 (1999)

4

Hudrisier, D., Riond, J., Mazarguil, H., Gairin, J. E. & Joly, E. Cutting edge: CTLs rapidly capture membrane fragments from target cells in a TCR signaling-dependent manner. J. Immunol. 166, 3645–3649 (2001)

5

Hudson, L., Sprent, J., Miller, J. F. & Playfair, J. H. B cell-derived immunoglobulin on activated mouse T lymphocytes. Nature 251, 60–62 (1974)

6

Joly, E. & Hudrisier, D. What is trogocytosis and what is its purpose? Nature Immunol. 4, 815 (2003)

7

Elliott, M. R. & Ravichandran, K. S. Clearance of apoptotic cells: implications in health and disease. J. Cell Biol. 189, 1059–1070 (2010)

8

Korpe, P. S. et al. Breast milk parasite-specific antibodies and protection from amebiasis and cryptosporidiosis in Bangladeshi infants: a prospective cohort study. Clin. Infect. Dis. 56, 988–992 (2013)

9

Mondal, D., Petri, W. A., Jr, Sack, R. B., Kirkpatrick, B. D. & Haque, R. Entamoeba histolytica-associated diarrheal illness is negatively associated with the growth of preschool children: evidence from a prospective study. Trans. R. Soc. Trop. Med. Hyg. 100, 1032–1038 (2006)

10

Huston, C. D., Boettner, D. R., Miller-Sims, V. & Petri, W. A. Jr. Apoptotic killing and phagocytosis of host cells by the parasite Entamoeba histolytica. Infect. Immun. 71, 964–972 (2003)

11

Kroemer, G. et al. Classification of cell death: recommendations of the Nomenclature Committee on Cell Death 2009. Cell Death Differ. 16, 3–11 (2009)

12

Brown, T. Observations by immunofluorescence microscopy and electron microscopy on the cytopathogenicity of Naegleria fowleri in mouse embryo-cell cultures. J. Med. Microbiol. 12, 363–371 (1979)

13

Ravdin, J. I. & Guerrant, R. L. Role of adherence in cytopathogenic mechanisms of Entamoeba histolytica. Study with mammalian tissue culture cells and human erythrocytes. J. Clin. Invest. 68, 1305–1313 (1981)

14

Somlata, S. & Bhattacharya, A. A C2 domain protein kinase initiates phagocytosis in the protozoan parasite Entamoeba histolytica. Nature Commun. 2, 230 (2011)

15

Ravdin, J. I., Croft, B. Y. & Guerrant, R. L. Cytopathogenic mechanisms of Entamoeba histolytica. J. Exp. Med. 152, 377–390 (1980)

16

Saffer, L. D. & Petri, W. A. Jr. Role of the galactose lectin of Entamoeba histolytica in adherence-dependent killing of mammalian cells. Infect. Immun. 59, 4681–4683 (1991)

17

González-Ruiz, A. et al. Value of microscopy in the diagnosis of dysentery associated with invasive Entamoeba histolytica. J. Clin. Pathol. 47, 236–239 (1994)

18

Bansal, D. et al. An ex-vivo human intestinal model to study Entamoeba histolytica pathogenesis. PLoS Negl. Trop. Dis. 3, e551 (2009)

19

Sateriale, A., Vaithilingam, A., Donnelly, L., Miller, P. & Huston, C. D. Feed-forward regulation of phagocytosis by Entamoeba histolytica. Infect. Immun. 80, 4456–4462 (2012)

20

Lejeune, A. & Gicquaud, C. Evidence for two mechanisms of human erythrocyte endocytosis by Entamoeba histolytica-like amoebae (Laredo strain). Biol. Cell 59, 239–245 (1987)

21

Nakada-Tsukui, K., Okada, H., Mitra, B. N. & Nozaki, T. Phosphatidylinositol-phosphates mediate cytoskeletal reorganization during phagocytosis via a unique modular protein consisting of RhoGEF/DH and FYVE domains in the parasitic protozoon Entamoeba histolytica. Cell. Microbiol. 11, 1471–1491 (2009)

22

Lejeune, A. & Gicquaud, C. Target cell deformability determines the type of phagocytic mechanism used by Entamoeba histolytica-like, Laredo strain. Biol. Cell 74, 211–216 (1992)

23

Martínez-Martín, N. et al. T cell receptor internalization from the immunological synapse is mediated by TC21 and RhoG GTPase-dependent phagocytosis. Immunity 35, 208–222 (2011)

24

Boettner, D. R. et al. Entamoeba histolytica phagocytosis of human erythrocytes involves PATMK, a member of the transmembrane kinase family. PLoS Pathog. 4, e8 (2008)

25

Muzumdar, M. D., Tasic, B., Miyamichi, K., Li, L. & Luo, L. A global double-fluorescent Cre reporter mouse. Genesis 45, 593–605 (2007)

26

Williams, M., Burdsal, C., Periasamy, A., Lewandoski, M. & Sutherland, A. Mouse primitive streak forms in situ by initiation of epithelial to mesenchymal transition without migration of a cell population. Dev. Dyn. 241, 270–283 (2012)

27

McCoy, J. J., Weaver, A. M. & Petri, W. A. Jr. Use of monoclonal anti-light subunit antibodies to study the structure and function of the Entamoeba histolytica Gal/GalNAc adherence lectin. Glycoconj. J. 11, 432–436 (1994)

28

Mann, B. J. Structure and function of the Entamoeba histolytica Gal/GalNAc lectin. Int. Rev. Cytol. 216, 59–80 (2002)
Acknowledgements
We thank J. A. Redick and S. J. Guillot for assistance with sample preparation for electron microscopy and D. A. Zemo of Olympus for assistance with multiphoton microscopy. We thank the University of Virginia Research Histology Core for assistance with preparation of frozen sections. We thank J. E. Casanova, J. D. Castle, J. Lannigan, K. S. Ravichandran and R. P. Taylor for helpful discussions. The artwork (Extended Data Fig. 1) was prepared by A. Impagliazzo. K.S.R. was supported by a Howard Hughes Medical Institute Postdoctoral Fellowship from the Life Sciences Research Foundation, and a Postdoctoral Fellowship from the Hartwell Foundation. N.M.M.-L. was supported by NIH Training Grant AI07046-32. This work was supported by NIH grant 5R01 AI-26649 to W.A.P.
Ethics declarations
Competing interests
The authors declare no competing financial interests.
Extended data figures and tables
Supplementary information
About this article
Cite this article
Ralston, K., Solga, M., Mackey-Lawrence, N. et al. Trogocytosis by Entamoeba histolytica contributes to cell killing and tissue invasion. Nature 508, 526–530 (2014). https://doi.org/10.1038/nature13242
Received:

Accepted:

Published:

Issue Date:
Comments
By submitting a comment you agree to abide by our Terms and Community Guidelines. If you find something abusive or that does not comply with our terms or guidelines please flag it as inappropriate.