Nature 461, 636–639 (2009)
In Figure 2a of this Letter, in the key, the green line was inadvertently labelled 'SMN' instead of 'CCRB'. Also, in Figure 2c, the y-axis label should be 'Recurrence interval (d)' and not 'Recurrence index (d)'. The correct figure is shown below.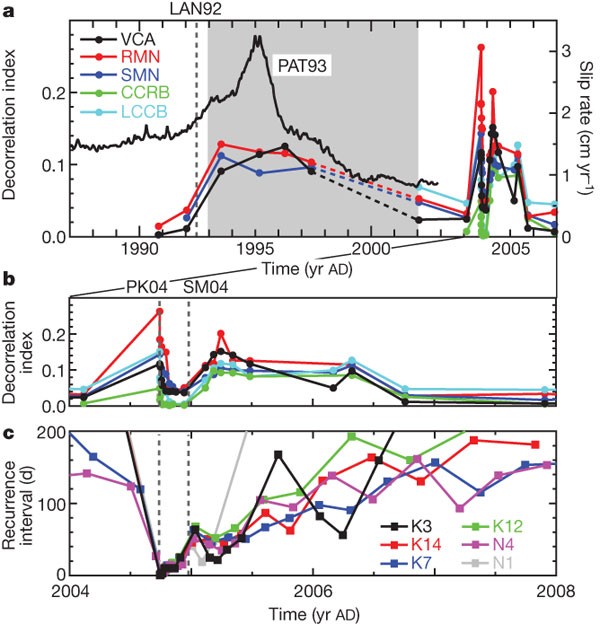 About this article
Cite this article
Taira, T., Silver, P., Niu, F. et al. Erratum: Remote triggering of fault-strength changes on the San Andreas fault at Parkfield. Nature 462, 674 (2009). https://doi.org/10.1038/nature08545
Comments
By submitting a comment you agree to abide by our Terms and Community Guidelines. If you find something abusive or that does not comply with our terms or guidelines please flag it as inappropriate.