Eleventh-hour agreement secures billions of euros for research.

German universities and research organizations will receive an €18-billion (US$25-billion) windfall of new money over the next decade.
In April, the weak economy had made some states waver in their intention to co-fund the proposed package, and Peer Steinbrück, Germany's finance minister, said on 30 April that a final decision might need to be postponed until after the federal parliamentary elections in September (see 'Crunch time for German science programmes').
But at a meeting yesterday — their last before the elections — Chancellor Angela Merkel and the prime ministers of Germany's 16 states agreed on financing three 'pacts', which together account for the largest single investment in science and higher education in Germany's post-war history.
The funding will allow the initiatives, which have already been launched, to go ahead with substantially more money. The €2.7 billion for the next round of the 'Excellence Initiative' and the €7.5 billion for the renewed 'Pact for Research and Innovation' aim to strengthen basic and applied research across all disciplines at Germany's best universities and non-university research institutions, including those of the Max Planck Society and the Fraunhofer Society. A further €7.5 billion will be distributed over the next six years to German universities to help them cope with the projected rise in student numbers.
I am glad and relieved. Matthias Kleiner , DFG
"I am glad and relieved," says Matthias Kleiner, president of the DFG, Germany's main university-funding agency. "The Chancellor and the prime ministers have shown courage and far-sightedness. Now we can keep the promises that have been made in recent years to a whole generation of young talent."
The agreement was made despite difficult economic conditions, notes Peter Strohschneider, chairman of the Wissenschaftsrat, Germany's influential science council. "It is the signal we were all hoping for," he says. "This is a good day for science."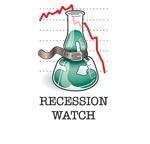 Related links
Related links
Related links in Nature Research
Related external links
About this article
Cite this article
Schiermeier, Q. Historic deal for German science. Nature (2009). https://doi.org/10.1038/nature08269
Published:

DOI: https://doi.org/10.1038/nature08269