Nature 429, 771–776 (2004).
It has been drawn to our attention by Vincent Keng that the image in the bottom-left frame of Fig. 1c of this Letter presents identical data to the one above it on the right. A mistake made by the authors during compilation of Fig.1 caused the wrong bottom-left image to be used instead of the correct image, which is shown below. The results presented in this replacement micrograph do not alter the conclusions of our study.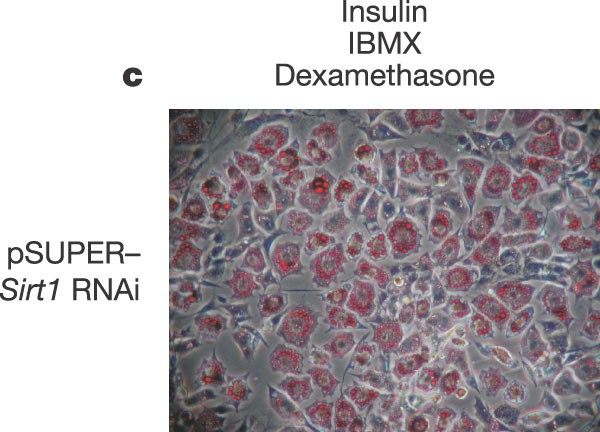 Rights and permissions
To obtain permission to re-use content from this article visit RightsLink.
Further reading
Dingdong Zhang

,

Yanan Yan

,

Hongyan Tian

,

Guangzhen Jiang

,

Xiangfei Li

&

Wenbin Liu

Fish Physiology and Biochemistry (2018)

Jung-Hoon Kim

,

Soyeon Shin

,

Jinho Seo

,

Eun-Woo Lee

,

Manhyung Jeong

,

Min-sik Lee

,

Hyun-Ji Han

&

Jaewhan Song

Scientific Reports (2017)

Jing-Yi Zhang

,

Yong-Ning Deng

,

Meng Zhang

,

Hua Su

&

Qiu-Min Qu

Neurochemical Research (2016)
Comments
By submitting a comment you agree to abide by our Terms and Community Guidelines. If you find something abusive or that does not comply with our terms or guidelines please flag it as inappropriate.