Publications such as Nature and Science have policies that clash with the global health charity's open-access mandate.
One of the world's most influential global health charities says that the research it funds cannot currently be published in several leading journals, because the journals do not comply with its open-access policy.
Scientists who do research funded by the Bill & Melinda Gates Foundation are not — for the moment — allowed to publish papers about that work in journals that include Nature, Science, the New England Journal of Medicine (NEJM) and the Proceedings of the National Academy of Sciences (PNAS).
The bar is a result of the Gates Foundation's policy in support of open access and open data, which was first announced in 2014 but came into force at the beginning of 2017. "Personally, I applaud the Gates Foundation for taking this stance," says Simon Hay, a Gates-funded researcher who is director of geospatial science at the Institute for Health Metrics and Evaluation in Seattle, Washington. "The overwhelming majority of my colleagues in global health and fellow Gates grantees with whom I have chatted are highly supportive of these developments," he says.
The foundation, which is headquartered in Seattle, Washington, stipulates that the researchers whom it funds must make open their resulting papers and underlying data sets immediately upon publication. And papers must be published under a licence that allows unrestricted reuse — including for commercial purposes.
But some journals do not offer this kind of open-access (OA) publishing. Many of them allow papers to be made free to read after an embargo period, usually of around six months, and let authors upload accepted manuscripts online. But neither policy meets the Gates Foundation's requirements. And so, for papers submitted from the start of 2017, a few top journals are currently off limits to Gates-funded academics.
"We are having ongoing and fruitful discussions with these publishers," says Dick Wilder, associate general counsel with the Gates Foundation's Global Health Program. Wilder adds that the Gates Foundation does not plan to allow exceptions to its policy.
The clash will affect only a few hundred research papers. The foundation typically sees around 2,000—2,500 papers published each year from its funding, says Wilder, of which 92% are published in journals that comply with its OA policy.
Still, the discussions could result in influential journals making special arrangements with the Gates Foundation to permit OA publishing. If that happens, it would be the first time that journals such as Nature and Science have allowed a group of scientists an open-access publishing route based on their funding source.
"I predict that the Gates Foundation won't compromise. The journals ought to compromise, and in due time, I predict that they will," says Peter Suber, director of the Harvard Open Access Project and the Harvard Office for Scholarly Communication in Cambridge, Massachusetts.
Suber recalls that in 2008, many journals were unwilling to accommodate a US National Institutes of Health (NIH) policy, which, at the time, mandated that papers be made freely available no later than 12 months after publication. "Essentially, the NIH forced publishers to choose between accommodating the new policy and refusing to publish the large volume of high-quality research by NIH-funded authors," he says. In the end, publishers accommodated the policy, Suber notes. He expects that the Gates policy will draw the same concessions from publishers.
Another private medical funder, the Wellcome Trust in London, UK, also mandates OA publishing. But its policy permits a six-month embargo on making published papers open, if the journal publisher does not offer open access. When asked whether Wellcome would change its policy if journals were to accommodate the Gates Foundation requirements, its head of digital services, Robert Kiley, said: "We'll be watching this development closely."
A spokesperson for Nature's publisher, Springer Nature, said that most Springer Nature journals do comply with the Gates Foundation policies. (Nature's news team is editorially independent of the journal Nature.) But a "small number", including Nature and some Nature-branded research titles, do not. "At the moment we believe the subscription model is still the best way to provide sustainable and widespread access to journals with low acceptance rates such as Nature and the Nature-branded research and reviews titles," the spokesperson added, pointing out that authors can share links that allow anyone to read their papers for free through an online reader, albeit not to download them.
The American Association for the Advancement of Science, which publishes the Science family of journals, said that it is "presently in discussions with the Gates Foundation on this matter", while the NEJM said that "the policy of the Gates Foundation is under active discussion at this time".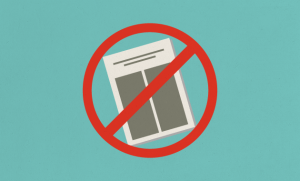 Diane Sullenberger, the executive editor of PNAS, said: "We don't currently have any plans to change our PNAS author license, but we regularly evaluate our policy in light of developments in the scientific community."
About this article
Cite this article
Van Noorden, R. Gates Foundation research can't be published in top journals. Nature 541, 270 (2017). https://doi.org/10.1038/nature.2017.21299
Published:

Issue Date:

DOI: https://doi.org/10.1038/nature.2017.21299
This article is cited by
Antonio Perianes‐Rodríguez
Carlos Olmeda-Gómez

Scientometrics (2021)