Climate-change and immigration policies raise alarm, but much of the incoming US president's agenda is simply unknown.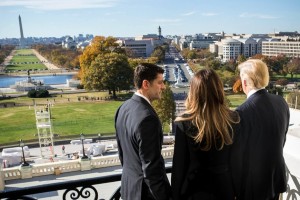 The long campaign for the White House is over — but incoming US president Donald Trump's work is just starting. With just two months before his inauguration on 20 January, he and his staff are busy vetting candidates for top government jobs and clarifying the agenda for his first few months in office.
Some scientists have expressed fear about how Trump's presidency will affect research in the United States. The president-elect has questioned the science underlying climate change and has linked autism to childhood vaccinations; his vice-president, Indiana governor Mike Pence, does not believe in evolution or that human activities have caused climate change. Still, some science advocates caution against a rush to judgement about how the Trump administration will approach science and research issues.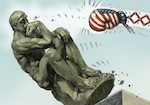 "The verdict remains out," says Tobin Smith, vice-president for policy at the Association of American Universities in Washington DC. "There are many people who have been strong supporters of science you might not have been expecting." Smith says that a prime example is Newt Gingrich, the former Republican congressman for Georgia, who is rumoured to be up for a top job in Trump's administration.
As speaker of the US House of Representatives in the 1990s, Gingrich supported a plan to double the budget for the National Institutes of Health (NIH) over 10 years. Since leaving Congress, he has advocated significant spending hikes for the National Science Foundation and other science-funding agencies.
But it's hard to draw any conclusions about Trump's views on science, given his limited comments on such issues during his presidential campaign, other policy specialists caution. "He speaks positively of innovation, but 'innovation' is a big word," says Kevin Wilson, director of public policy and media relations at the American Society for Cell Biology in Bethesda, Maryland. "You can drive a truck through innovation. We don't know what that means."
Here, Nature looks at key science issues that Trump will confront as he prepares to take power, and during his first few months in office.
Biomedical science

Climate change

Space

Immigration
Trump has said that one of his priorities after taking office will be to reverse several executive orders that the current president — Democrat Barack Obama — issued on topics ranging from climate change to immigration. Some biomedical researchers are worried that Trump will cancel an Obama order that authorized experiments with human embryonic stem cells in the United States.
"It's something very tangible that could be done," says Wilson. "He could do away with it on day 1."
There's precedent for such actions: Obama instituted his executive order on stem cells in March 2009, less than two months after taking office. In doing so, he reversed limits put in place by his predecessor, Republican George W. Bush.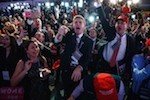 And vice-president-elect Pence opposed Obama's decision to authorize research with human embryonic stem cells on ethical grounds. "It is morally wrong to create human life to destroy it for research," he wrote in a March 2009 newspaper commentary. "Not only that, I believe that it is morally wrong to take the tax dollars of millions of pro-life Americans, who believe that life is sacred, and use it to fund the destruction of embryos for research."
Overall, however, Trump has said little about biomedical science — aside from an oft-quoted 2015 radio interview in which he called the NIH "terrible".
Mary Woolley, president of the advocacy group Research!America in Arlington, Virginia, worries that this silence on biomedical science suggests that it will not be a priority for Trump's administration. "A lot of it is not really controversial," she says. "We tend in this country to take progress for granted."
If Trump keeps his promises, the United States will reverse course on global warming. The president-elect has blasted the US Environmental Protection Agency (EPA) and said that he will repeal Obama's climate regulations. And Myron Ebell, a prominent climate sceptic who directs energy and global warming policy at the Competitive Enterprise Institute in Washington DC, is leading Trump's transition team for the EPA.
"I take Trump at his word," says Jeffrey Holmstead, an attorney at the firm Bracewell in Washington DC who worked at the EPA under President George W. Bush. "And I think they won't have any difficulties."
Trump's first target will likely be the Clean Power Plan, Obama's set of regulations to reduce greenhouse-gas emissions from power plants, which roughly two dozen states are challenging in court. The case is expected to reach the Supreme Court as early as next year. By then, Trump may have filled the court's current vacancy, tipping the panel's ideological balance towards the conservative. That would put the climate regulations in jeopardy.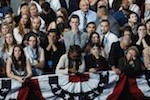 But it would be easy enough for the Trump administration to just revoke the Clean Power Plan on its own, Holmstead says. The administration could also revise a regulation that essentially bans the construction of new coal-fired power plants unless they are equipped to capture and bury a portion of their carbon emissions. And Trump could repeal the moratorium on new federal coal leases with the stroke of a pen.
Trump's vow to pull the United States out of the Paris climate accord is still sinking in at the United Nations climate talks in Marrakesh, Morocco, where delegates are busy hashing out a plan to implement the agreement. "We're sort of in the denial stage now," says Jake Schmidt, international programme director at the Natural Resources Defense Council in New York City. "I suspect there will be some disappointment and anger starting to bubble up in the next couple of days."
Trump would not be able to formally withdraw the United States from the Paris pact for four years, but his election raises questions about how participants should move forward, Schmidt adds.
Already, many nations are looking to China for international leadership on climate. The country leads the world in renewable-energy investment because it views clean energy as a necessity and an opportunity, says Andrew Steer, president of the World Resources Institute, an environmental think tank in Washington DC. He hopes that Trump will come to see tough climate-change policies as a tool to ensure that the United States remains competitive in the development of energy technology.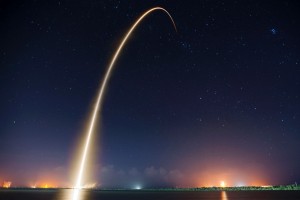 Trump himself has said little about space policy, but astronaut Eileen Collins — the first woman to command a space shuttle — spoke at the Republican national convention in July. Collins called for the United States to reassert its leadership in space exploration.
In October, two of Trump's campaign advisers wrote a pair of commentaries in SpaceNews laying out possible directions for space policy under a new president. The articles argued that NASA should focus more on deep-space exploration and less on what they called "politically correct environmental monitoring".
NASA's Earth-observing missions account for more than one-third of the agency's science budget, an expense that has come under fire from congressional Republicans. "It's conceivable that the Trump White House could go after NASA Earth science," says John Logsdon, former director of the Space Policy Institute at the George Washington University in Washington DC.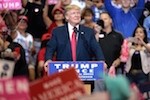 The Trump advisers also argued for more public–private partnerships in civilian space. Such efforts are already under way with private companies now ferrying US cargo, and soon US astronauts, to the International Space Station.
One of the commentary authors is former Congressman Bob Walker (Republican, Pennsylvania), who runs a lobbying firm in Washington DC and has served on various aerospace and space advisory panels over the years. Other experts who may play a part during the transition are Mark Albrecht, an aerospace executive who advised President George H. W. Bush on space issues, and Scott Pace, the director of the Space Policy Institute at George Washington University, who advised Republican nominee Mitt Romney during the 2012 presidential race.
Walker has floated the idea of restoring the National Space Council, last active in 1993, to establish and oversee the nation's space goals. Aerospace industry leaders and others have sporadically argued to bring back the council, which has been traditionally headed by the vice-president. Pence, however, has little track record on space issues. But Gingrich, another of Trump's advisers, is a space fan who promised a Moon base when he ran for president in 2012.
Casey Dreier, director of space policy for the Planetary Society in Pasadena, California, says that space is likely to be a low priority for Trump during his first 100 days as president. Dreier will be looking instead at whether the new Congress works to cut government spending. "If that's the case, NASA will be impacted by that along with every federal agency," he says.
"Our hope is that the rhetoric of the election was only a façade for something hopeful that's going to be more pragmatic and engaging communities," says Carl Saab, a neuroscientist at Brown University in Providence, Rhode Island, and the outgoing president of the Society for Arab Neuroscientists. "Whether that's going to happen or not it's too early to say."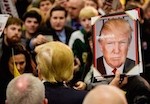 Trump has variously said that the ban would apply to all Muslims and to anyone from "nations tied to Islamic terror", drawing vigorous criticism from civil-liberties groups that say applying such a policy to one religion would violate the US Constitution. He has also proposed deporting more people who are in the United States illegally, which could include those who came to the country as children.
Some researchers worry that such policies would threaten US research dominance. About 5% of US university students come from other countries, including more than 380,000 people studying science, engineering, technology or mathematics.
"The rhetoric that Mr Trump ran under has frightened lots of immigrants," says Benjamin Corb, director of public affairs for the American Society for Biochemistry and Molecular Biology in Rockville, Maryland. "I certainly hope that we don't end up losing some brilliant minds as a result of some near-sighted policies."
Saab says that he and other Muslim scientists he knows are anxious, but waiting to see how Trump's immigration policy pans out. "We're not going to predict negative or positive outcomes for now," Saab says. "We hope that with enough conversations down the line, what we do would surface as a positive and something to nurture rather than something to suppress."
Related links
Related links
Related links in Nature Research
Related external links
About this article
Cite this article
Reardon, S., Tollefson, J., Witze, A. et al. The ultimate experiment: How Trump will handle science. Nature 539, 337–339 (2016). https://doi.org/10.1038/nature.2016.20971
Published:

Issue Date:

DOI: https://doi.org/10.1038/nature.2016.20971