Government can't say how many policy studies it paid for or published, report reveals.
The UK government doesn't know how much policy-linked research it has commissioned, or how much of it has been published.
That is the stark conclusion of an independent inquiry, published on 2 June, which details the delays and confusion affecting the status of research produced for government departments in areas ranging from social policy to climate change.
The inquiry was carried out by Stephen Sedley, a judge, law professor, and a trustee of Sense About Science, a London-based science-advocacy group which commissioned the inquiry and published the report. He spoke to government advisers, civil servants and researchers, and used multiple freedom-of-information requests to ask how much research commissioned by the government gets published.
According to official estimates, the government spends around £2.5 billion (US$3.6 billion) a year commissioning research linked to policy issues — some of which is done in house, and some by outside researchers, Sedley notes. But, he says, it has "no comprehensive account" of how much is commissioned or published.
Just 4 out of 24 government departments told Sedley that they kept a centralised database of commissioned research. Others — including the Department of Energy and Climate Change and the Department for Business, Innovation and Skills — could not provide a list of the studies that they carried out or commissioned. Many departments said that it would be too costly to provide the information, because it was held in many different files and locations.
Civil servants told Sedley that they often waste time trying to find past studies that their own departments paid for. The report also notes several cases in which the publication of reports has been delayed owing to "political concerns about the implications of the research" — including work on drug policy and immigration.
"The fact that a few departments do maintain a research register, handle awkward findings and publish promptly exposes the excuses of those that don't," said Tracey Brown, director of Sense about Science, in a statement. "Sir Stephen has revealed that we don't know what has become of millions of pounds worth of government-commissioned research because government itself doesn't know whether it was published, or where it all is now."
The report calls for a central register of all government-commissioned research, a commitment to prompt publication, and routine publication of any work that has been used to inform government policy.
"I never encountered this as a particular problem when I was chief scientific adviser. However the proposal to maintain a database that is searchable makes eminent sense," says John Beddington, a population biologist now at the Oxford Martin School, and formerly the United Kingdom's chief scientific adviser.
In a statement sent to media ahead of the report's publication, the UK government said: "While the publication of individual pieces of research is a decision for individual government departments, we are clear that access to research is fundamental to effective policy development and wider scientific inquiry across government. We are committed to ensuring that transparency, openness and accountability are embedded in everything we do, and we note today's report which is a useful contribution to work in this area."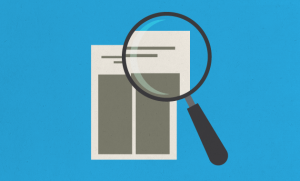 "With significant pressures on research budgets across the government and its agencies it is ridiculous that well-grounded research is not accessible to the wider research community as well as to subsequent generations of officials and politicians," says Iain Gillespie, pro-vice-chancellor at the University of Leicester, in a statement issued by the London-based Science Media Centre. "The current system ties up scarce research effort often with little outcome to show for it — not for any good reason, simply because the research is not shared," he says.
About this article
Cite this article
Cressey, D. UK government slammed for losing track of its own research. Nature 534, 164 (2016). https://doi.org/10.1038/nature.2016.20022
Published:

Issue Date:

DOI: https://doi.org/10.1038/nature.2016.20022