Alice Allen discusses the volunteer-run Astrophysics Source Code Library.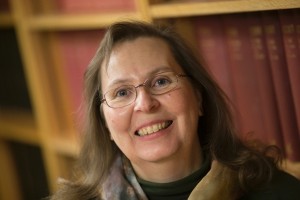 By day, Alice Allen runs software and IT training programmes for the Board of Governors of the Federal Reserve, the US central bank, in Washington DC. But in her spare time, she edits the world's largest registry for software in astrophysics and astronomy research — the Astrophysics Source Code Library (ASCL).
Allen talked to Nature from the sidelines of the American Astronomical Society (AAS) meeting in Florida about the importance of maintaining code registries — and why she hopes other disciplines will adopt them.
How did you come to edit the ASCL?
I've always been interested in astronomy. So in 2010, I started doing volunteer work for the website Astronomy Picture of the Day. I told one of the site's creators — Robert Nemiroff, an astrophysicist at Michigan Technological University in Houghton, which hosts the ASCL — that I had time for another project. We talked about an effort that he and John Wallin (now at Middle Tennessee State University in Murfreesboro) had started in 1999, to create a repository of astrophysics source codes — the old ASCL. The resource had gathered about 40 source codes, but lay fallow at the time for want of an editor. I took it over and have been working on it ever since.
I work on the ASCL in my spare time, mostly evenings and weekends, and I take vacations to speak about it at conferences. It's an all-volunteer organization: we have two developers and an associate editor, Kimberly DuPrie, a programmer at the Space Telescope Science Institute in Baltimore, Maryland. The advisory committee is made up of astrophysicists who do this because they think it's a good idea. There's a lot of passion around this project.
Why is the site important?
It increases the discoverability of code used in research. Like many other sciences, astrophysics has become more dependent on software. And as software use has increased, the transparency and reproducibility of the science has actually decreased — you can read a paper and may not be able to see the source code that enabled the results.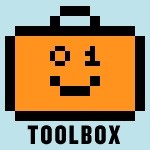 The ASCL holds nearly 1,200 records of source codes that have been used in research in peer-reviewed publications. Each entry is citable with a unique ID and points to a website where the code can be downloaded; entries include a description of the code, its authors and some of the research it appears in. We also house some source codes. The site got more than 100,000 hits in 2014. It provides a way for journals to point to a software record — it has been cited more than 500 times since 2012, according to NASA's Astrophysics Data System Abstracts Service, which indexes it.
How do entries get added to the library?
For the majority of entries, Kim and I look through research papers specifically to find codes to register, and we e-mail the authors; we know that coders won't necessarily think to register their codes with the ASCL. But since a site redesign in 2014, about 40% of the listings have come from scientists submitting their own entries, which we verify. We don't look at the quality of the code, but it has to meet our criteria, such as being used in research and immediately available to download.
If a link goes bad, we track down the code's new home. Journals don't have to worry about references to websites going stale: their links will stay good because they point to the ASCL.
It's mostly unfunded. We have in the past received a few thousand dollars to cover things like conference presentations and poster production costs, from organizations such as the AAS and the Heidelberg Institute for Theoretical Studies in Germany. Sometimes my travel to conferences is funded, but often it is not. Over the long term, the goal is to make the ASCL financially stable, although a large part of it will always be volunteer-based.
Do other science disciplines have equivalent code libraries?
There are lots of code registries and repositories online, but they're usually not science-specific. We index codes that are useful specifically in astronomy and astrophysics. There isn't one site for all science codes, and maybe there should be.
I've had several people approach me about creating a similar resource for physics. So in December, we started offering clones of the ASCL infrastructure (which runs using open-source software) to any discipline that wants to build a code registry of its own. A sample site is at scicodes.net, and Michigan Technological University is willing to host other science code registries for three years if people would like. Nobody has taken us up on this offer yet, but they are welcome to try it out.
Related links
Related links
Related links in Nature Research
About this article
Cite this article
Perkel, J. The code librarian. Nature 530, 118 (2016). https://doi.org/10.1038/nature.2016.19220
Published:

Issue Date:

DOI: https://doi.org/10.1038/nature.2016.19220