From CRISPR to climate change, corruption to chemical synthesis, David Parkins's wry illustrations found the heart of every Nature Comment piece they graced.
Philip Ball ponders the many reasons that chemists make molecules, and weighs what is lost, and gained, when they don't.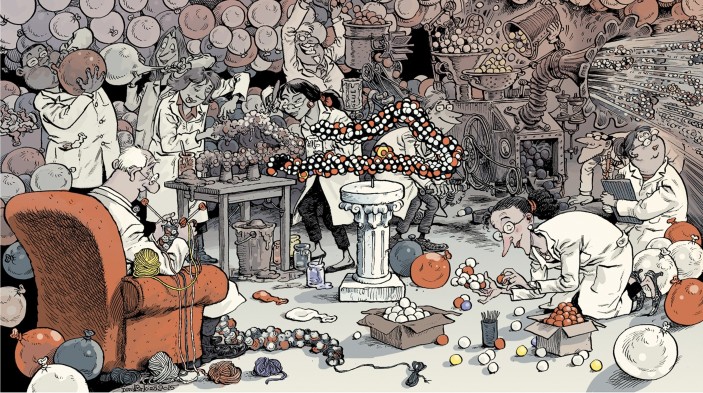 Policymakers are ignoring evidence on how advisers make judgements and predictions, warn William J. Sutherland and Mark A. Burgman.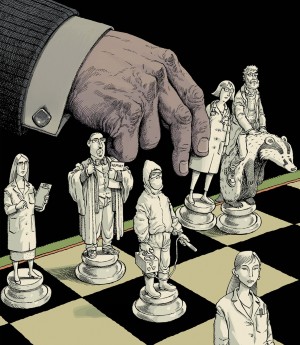 Crowdsourcing research can balance discussions, validate findings and better inform policy, say Raphael Silberzahn and Eric L. Uhlmann.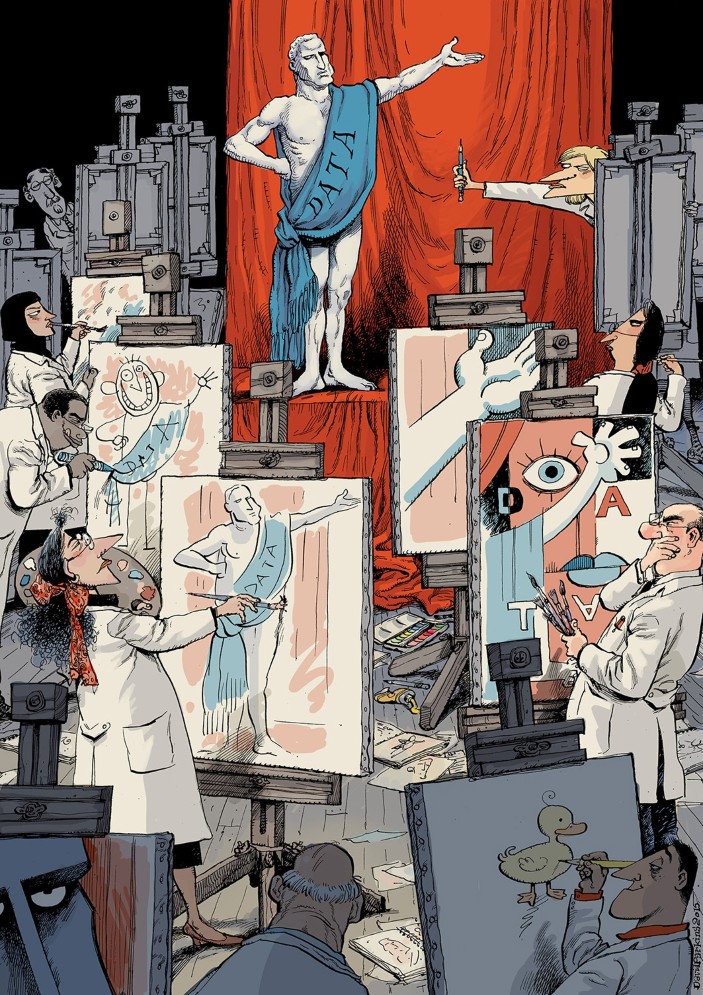 To drive discovery, scientists heading up research teams large and small need to learn how people operate, argue Charles E. Leiserson and Chuck McVinney.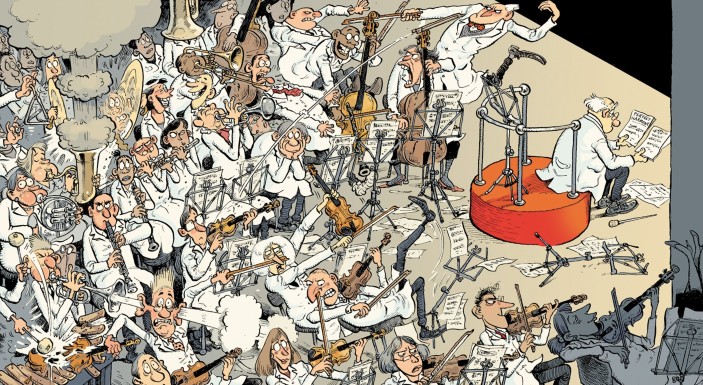 Tighten the requirements for declaring physics breakthroughs, says Jan Conrad.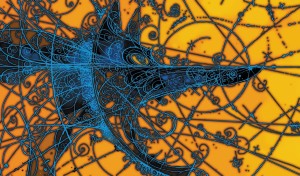 ITER director-general Bernard Bigot explains how he will strengthen leadership and management to refocus the project's aim of harnessing nuclear fusion.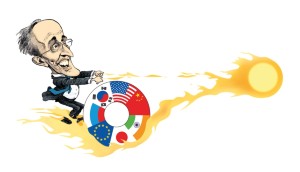 Democratically weighing up the benefits and risks of gene editing and artificial intelligence is a political endeavour, not an academic one, says Daniel Sarewitz.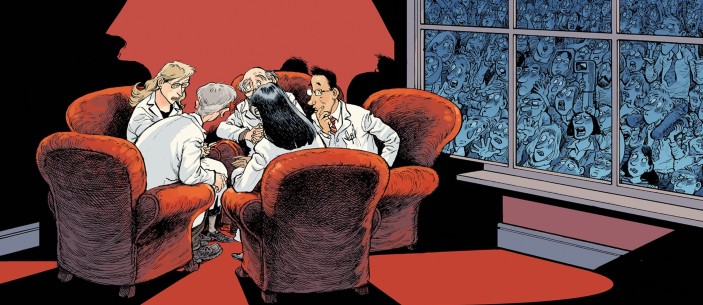 David G. Victor calls for the IPCC process to be extended to include insights into controversial social and behavioural issues.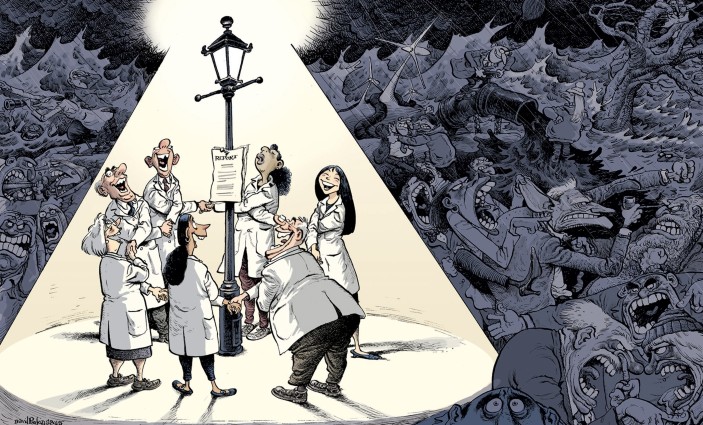 Corruption is a barrier to innovation, warns Alina Mungiu-Pippidi. Greater scrutiny of public spending is needed if science and technology are to fulfil their potential.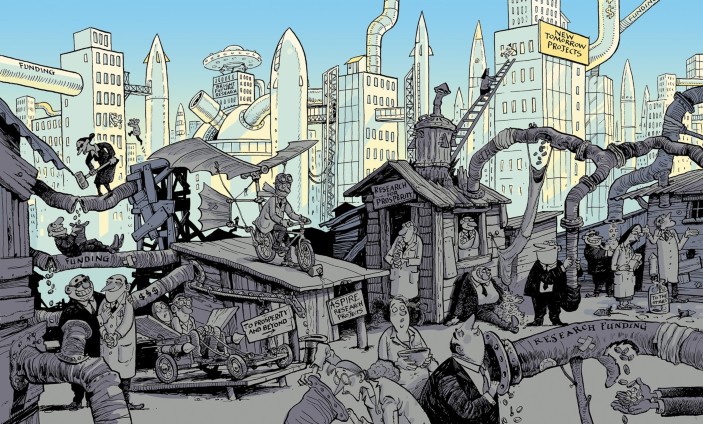 Tie funding to verified good institutional practice, and robust science will shoot up the agenda, say C. Glenn Begley, Alastair M. Buchan and Ulrich Dirnagl.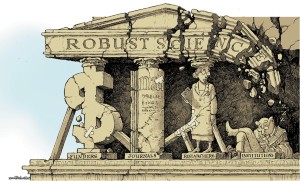 And a classic from 2014 that we can't resist relishing again ...
As the Intergovernmental Panel on Climate Change asks how its assessment process should evolve, Dave Griggs argues for decadal updates and eased workloads.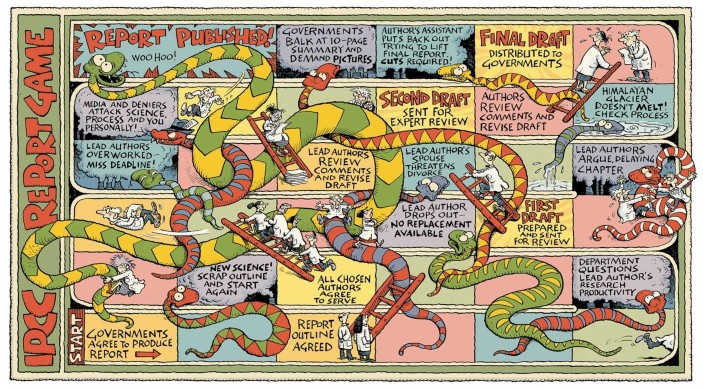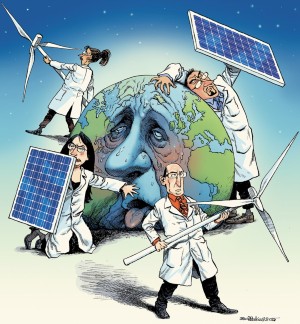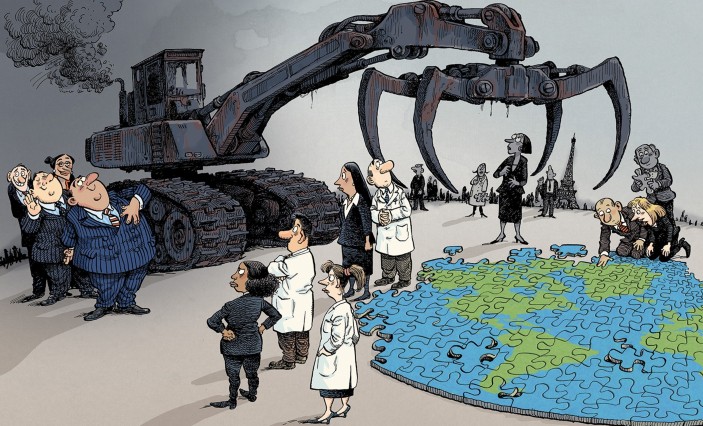 About this article
Cite this article
2015 in ten cartoons. Nature (2015). https://doi.org/10.1038/nature.2015.19012
Published:

DOI: https://doi.org/10.1038/nature.2015.19012