With little more than a week to go, Nature looks at some of the tough decisions facing negotiators.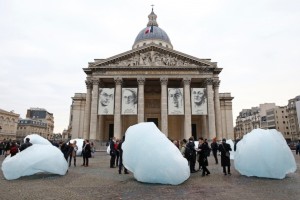 Tension is mounting at the UN climate summit in Paris. As the meeting heads into its second week, negotiators are busy sifting through the draft agreement to limit greenhouse-gas emissions — line by excruciating line.
In the bewildering world of international treaties, progress is often measured in terms of brackets, which contain contested text, and options, which represent proposals from different countries. Then there are brackets within brackets within options.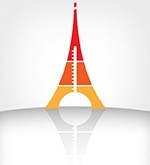 When the negotiations began on 30 November, there were 1,617 brackets and 228 options in a 54-page text. Progress at reconciling these points of conflict has been painfully slow. The second draft, released on 3 December, contains 1,718 brackets and 205 options in a 50-page text, says John Niles, a foreign-policy expert and lecturer at the University of California, San Diego, who is leading a team that is tracking the evolution of the draft agreement.
Some of the simplest ideas, such as an acknowledgement of who might be vulnerable in a warmer world, remain unresolved:
[[Recognizing][Taking account of] the [particular vulnerabilities and specific needs of][particularly vulnerable][urgent and immediate needs and special circumstances of] developing country Parties, especially [those that are particularly vulnerable, including] the least developed country (LDC) Parties [and other Parties identified in Article 4, paragraph 8, of the Convention], small island developing States (SIDS) [,small mountainous developing States] and Africa, [and the Central American isthmus]]
This might seem alarming, and the pace will need to pick up if a deal is to be reached. But Niles says that the French government has done a good job of maintaining order. "Overall, the progress is mixed but leaning toward good," he says.
Negotiators are expected to work through the night and produce a new text on 5 December. That document will be forwarded to government ministers, who have set an 11 December deadline to agree on a final deal. Here, Nature lays out some key issues heading into the crucial second week of the talks.
1. Who will foot the bill
One of the biggest questions in Paris is how much aid developed countries will give to their developing counterparts. Rich nations previously agreed to provide US$100 billion per year in aid to developing countries by 2020; these funds would come from public and private sources. A July report by the Organization for Economic Co-operation and Development found that developed countries supplied a total of $62 billion in 2014 to help developing countries reduce emissions and adapt to global warming. But India and other developing countries say that the report overestimates the total. They are calling for a better tracking system for climate finance.
2. Whether to make a tough long-term goal tougher
3. How to track emissions cuts
Whatever agreement comes out of Paris will be based on the honour system — and a fair amount of peer pressure. As such, governments, scientists and advocacy groups need to be able to track which nations are fulfilling their commitments to reduce greenhouse-gas emissions, and which are not. That will require regular access to reliable data, and countries are still debating precisely how to deliver it. The United States and many developed countries want to see better reporting from developing countries, which counter that they often do not have the technical capacity to accurately track and report their emissions. Just as the pledges vary according to national capacity, they argue, so must the requirements for reporting and verification.
4. When to tighten the screws
Getting to Paris was tough enough. Inking a new climate deal will be even harder. But before that's done, negotiators must decide when countries should gather for the next major climate summit with renewed commitments to reduce emissions even further. Environmentalists are calling for a major summit in 2020. China, the United States, and France are among the major players proposing a review of emissions targets in five years, but India is arguing for a 10-year plan. The issue has yet to be resolved.
5. How to deal with unavoidable climate impacts
On 2 December, Cook Islands prime minister Henry Puna talked openly about the possibility that his people will lose their homes to the sea. "Forced migration is not an option," he said. "Movement and migration must happen with dignity." Humans may not be able to adapt to some impacts from global warming, and this leads to questions about how to how to cope with unavoidable losses. The United States has opposed mentioning such "loss and damage" in the Paris agreement, because it wants to avoid a discussion of financial compensation. Small island nations have agreed not to use the word "compensation", but want a permanent process for dealing with the issue.
US president Barack Obama and secretary of state John Kerry have been negotiating directly with the island nations, says Saleemul Huq, director of the International Centre for Climate Change and Development in Dhaka, Bangladesh, and an adviser to the least-developed countries. "It's behind closed doors at a high political level," he says. "If they can work something out, the rest of us will agree to it."
6. What's on the sidelines
The negotiations aren't the only climate-related activity in Paris right now. Thousands of people are running a simultaneous conference that looks at sustainability from all angles — including the influence of cities, aviation, shipping and biodiversity. These issues don't feature in the political debate in Paris, but many scientists and environmental campaigners say they will must be part of the solution moving forward.
For instance, a cadre of researchers at the Paris meeting is working to focus attention on the world's oceans, which soak up roughly a quarter of the carbon dioxide emitted by humanity, support near-shore fisheries and wetlands that help buffer coasts from storms, and can also provide energy in the form of wind and waves. "I think we should start talking about the blue-green economy," says Lisa Levin, director of the Center for Marine Biodiversity and Conservation at the Scripps Institution of Oceanography in La Jolla, California.
Related links
Related links
Related links in Nature Research
Related external links
About this article
Cite this article
Tollefson, J. Six issues to watch at the Paris climate talks. Nature (2015). https://doi.org/10.1038/nature.2015.18950
Published:

DOI: https://doi.org/10.1038/nature.2015.18950