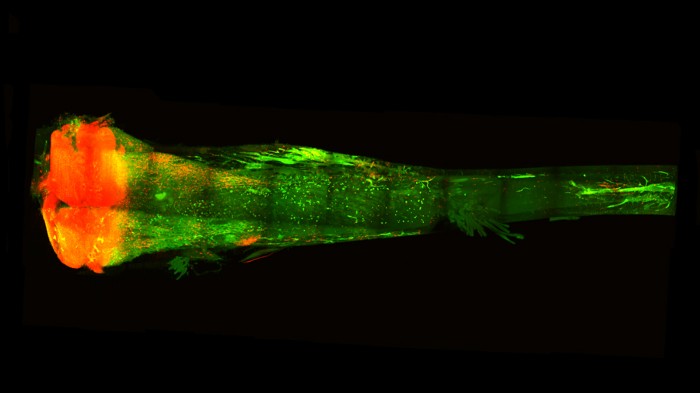 A technique that makes mouse bones transparent allows researchers to capture images of specific cells.
Studying bone structure often requires samples to be destroyed, and taking images of cells within opaque bone is difficult. By contrast, soft tissues such as the brain can be made transparent using various techniques. Viviana Gradinaru at the California Institute of Technology in Pasadena and her colleagues have developed a way of doing this for bone by removing minerals and lipids, allowing light to pass through while keeping the tissue intact. They used the method to visualize mouse leg bones. The team also built a microscope and software that automatically mapped and quantified bone cells that had been engineered to fluoresce. Cells were analysed up to a depth of 1.5 millimetres — more than twice the depth achieved by previous bone-imaging methods.
The technique could allow the outer layers of the brain to be studied without the skull having to be removed, the authors say.