Abstract
Astrocytes are glial cells specific to the central nervous system and involved in numerous brain functions, including regulation of synaptic transmission and of immune reactions. There is mounting evidence suggesting astrocytic dysfunction in psychopathologies such as major depression, however, little is known about the underlying etiological mechanisms. Here we report a two-stage study investigating genome-wide DNA methylation associated with astrocytic markers in depressive psychopathology. We first characterized prefrontal cortex samples from 121 individuals (76 who died during a depressive episode and 45 healthy controls) for the astrocytic markers GFAP, ALDH1L1, SOX9, GLUL, SCL1A3, GJA1 and GJB6. A subset of 22 cases with consistently downregulated astrocytic markers was then compared with 17 matched controls using methylation binding domain-2 (MBD2) sequencing followed by validation with high-resolution melting and bisulfite Sanger sequencing. With these data, we generated a genome-wide methylation map unique to altered astrocyte-associated depressive psychopathology. The map revealed differentially methylated regions (DMRs) between cases and controls, the majority of which displayed reduced methylation levels in cases. Among intragenic DMRs, those found in GRIK2 (glutamate receptor, ionotropic kainate 2) and BEGAIN (brain-enriched guanylate kinase-associated protein) were most significant and also showed significant correlations with gene expression. Cell-sorted fractions were investigated and demonstrated an important non-neuronal contribution of methylation status in BEGAIN. Functional cell assays revealed promoter and enhancer-like properties in this region that were markedly decreased by methylation. Furthermore, a large number of our DMRs overlapped known Encyclopedia of DNA elements (ENCODE)-identified regulatory elements. Taken together, our data indicate significant differences in the methylation patterns specific to astrocytic dysfunction associated with depressive psychopathology, providing a potential framework for better understanding this disease phenotype.
Relevant articles
Open Access articles citing this article.
Firoza Mamdani

,

Matthieu D. Weber

…

Adolfo Sequeira

Translational Psychiatry Open Access 14 April 2022

Ruoting Yang

,

Changxin Xu

…

Rachel Yehuda

Translational Psychiatry Open Access 13 July 2021

Nicolas Salvetat

,

Fabrice Chimienti

…

Dinah Weissmann

Translational Psychiatry Open Access 30 April 2021
Access options
Subscribe to Journal
Get full journal access for 1 year
$119.00
only $9.92 per issue
All prices are NET prices.
VAT will be added later in the checkout.
Tax calculation will be finalised during checkout.
Buy article
Get time limited or full article access on ReadCube.
$32.00
All prices are NET prices.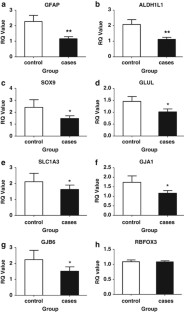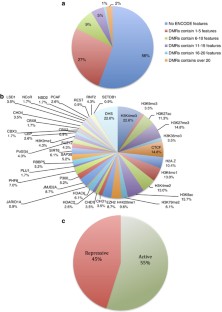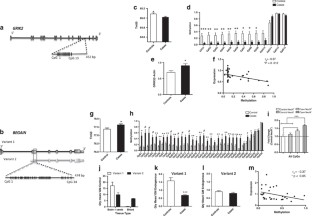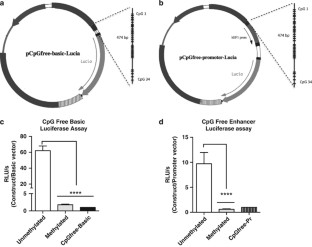 References
Kettenmann H, Ransom BR . Neuroglia. 2nd edn. Oxford University Press: New York, USA, 2005, xix, 601p.

Hercher C, Parent M, Flores C, Canetti L, Turecki G, Mechawar N . Alcohol dependence-related increase of glial cell density in the anterior cingulate cortex of suicide completers. J Psychiatry Neurosci 2009; 34: 281–288.

Bernstein H-G, Steiner J, Bogerts B . Glial cells in schizophrenia: pathophysiological significance and possible consequences for therapy. Exp Rev Neurother 2009; 9: 1059–1071.

Rajkowska G, Stockmeier CA . Astrocyte pathology in major depressive disorder: insights from human postmortem brain tissue. Curr Drug Targets 2013; 14: 1225–1236.

Torres-Platas S, Hercher C, Davoli M, Maussion G, Labonté B, Turecki G et al. Astrocytic hypertrophy in anterior cingulate white matter of depressed suicides. Neuropsychopharmacology 2011; 36: 2650–2658.

Ernst C, Nagy C, Kim S, Yang J, Deng X, Hellstrom I et al. Dysfunction of astrocyte connexins 30 and 43 in dorsal lateral prefrontal cortex of suicide completers. Biol Psychiatry 2011; 70: 312–319.

Oberheim N, Goldman S, Nedergaard M . Heterogeneity of astrocytic form and function. Methods Mol Biol 2012; 814: 23–45.

Sidoryk-Wegrzynowicz M, Wegrzynowicz M, Lee E, Bowman AB, Aschner M . Role of astrocytes in brain function and disease. Toxic Pathol 2011; 39: 115–123.

Si X, Miguel-Hidalgo J, O'Dwyer G, Stockmeier C, Rajkowska G . Age-dependent reductions in the level of glial fibrillary acidic protein in the prefrontal cortex in major depression. Neuropsychopharmacology 2004; 29: 2088–2096.

Choudary P, Molnar M, Evans S, Tomita H, Li J, Vawter M et al. Altered cortical glutamatergic and GABAergic signal transmission with glial involvement in depression. Proc Natl Acad Sci USA 2005; 102: 15653–15658.

Bernard R, Kerman IA, Thompson RC, Jones EG, Bunney WE, Barchas JD et al. Altered expression of glutamate signaling, growth factor, and glia genes in the locus coeruleus of patients with major depression. Mol Psychiatry 2011; 16: 634–646.

Turecki G, Ernst C, Jollant F, Labonte B, Mechawar N . The neurodevelopmental origins of suicidal behavior. Trends Neurosci 2012; 35: 14–23.

Nagy C, Turecki G . Sensitive periods in epigenetics: bringing us closer to complex behavioral phenotypes. Epigenomics 2012; 4: 445–457.

Dumais A, Lesage AD, Alda M, Rouleau G, Dumont M, Chawky N et al. Risk factors for suicide completion in major depression: a case-control study of impulsive and aggressive behaviors in men. Am J Psychiatry 2005; 162: 2116–2124.

Arsenault-Lapierre G, Kim C, Turecki G . Psychiatric diagnoses in 3275 suicides: a meta-analysis. BMC Psychiatry 2004; 4: 37.

Isometsa ET . Psychological autopsy studies–a review. Eur Psychiatry 2001; 16: 379–385.

Sequeira A, Morgan L, Walsh DM, Cartagena PM, Choudary P, Li J et al. Gene expression changes in the prefrontal cortex, anterior cingulate cortex and nucleus accumbens of mood disorders subjects that committed suicide. PloS ONE 2012; 7: e35367.

Kang H, Voleti B, Hajszan T, Rajkowska G, Stockmeier C, Licznerski P et al. Decreased expression of synapse-related genes and loss of synapses in major depressive disorder. Nat Med 2012; 18: 1413–1417.

Goswami D, Jernigan C, Chandran A, Iyo A, May W, Austin M et al. Gene expression analysis of novel genes in the prefrontal cortex of major depressive disorder subjects. Prog Neuropsychopharmacol Biol Psychiatry 2012; 43C: 126–133.

Underwood M, Kassir S, Bakalian M, Galfalvy H, Mann J, Arango V . Neuron density and serotonin receptor binding in prefrontal cortex in suicide. Int J Neuropsychopharmacol 2012; 15: 435–447.

Kim S, Lee D . Prefrontal cortex and impulsive decision making. Biol Psychiatry 2011; 69: 1140–1146.

Dent M, Segura-Anaya E, Alva-Medina J, Aranda-Anzaldo A . NeuN/Fox-3 is an intrinsic component of the neuronal nuclear matrix. FEBS Lett 2010; 584: 2767–2771.

Li N, Ye M, Li Y, Yan Z, Butcher L, Sun J et al. Whole genome DNA methylation analysis based on high throughput sequencing technology. Methods 2010; 52: 203–212.

Mellén M, Ayata P, Dewell S, Kriaucionis S, Heintz N . MeCP2 Binds to 5hmC enriched within active genes and accessible chromatin in the nervous system. Cell 2012; 151: 1417–1430.

Tomilin N . Regulation of mammalian gene expression by retroelements and non-coding tandem repeats. Bioessays 2008; 30: 338–348.

Koch C, Andrews R, Flicek P, Dillon S, Karaöz U, Clelland G et al. The landscape of histone modifications across 1% of the human genome in five human cell lines. Genome Res 2007; 17: 691–707.

Thurman RE, Rynes E, Humbert R, Vierstra J, Maurano MT, Haugen E et al. The accessible chromatin landscape of the human genome. Nature 2012; 489: 75–82.

Lehnertz B, Ueda Y, Derijck AA, Braunschweig U, Perez-Burgos L, Kubicek S et al. Suv39h-mediated histone H3 lysine 9 methylation directs DNA methylation to major satellite repeats at pericentric heterochromatin. Curr Biol 2003; 13: 1192–1200.

Dejardin J . How chromatin prevents genomic rearrangements: locus colocalization induced by transcription factor binding. Bioessays 2012; 34: 90–93.

Brand-Schieber E, Werner P . AMPA/kainate receptors in mouse spinal cord cell-specific display of receptor subunits by oligodendrocytes and astrocytes and at the nodes of Ranvier. Glia 2003; 42: 12–24.

Li B, Zhang S, Li M, Zhang H, Hertz L, Peng L . Down-regulation of GluK2 kainate receptor expression by chronic treatment with mood-stabilizing anti-convulsants or lithium in cultured astrocytes and brain, but not in neurons. Neuropharmacology 2009; 57: 375–385.

Li B, Zhang S, Zhang H, Hertz L, Peng L . Fluoxetine affects GluK2 editing, glutamate-evoked Ca(2+) influx and extracellular signal-regulated kinase phosphorylation in mouse astrocytes. J Psychiatry Neurosci 2011; 36: 322–338.

Li H, Durbin R . Fast and accurate long-read alignment with Burrows-Wheeler transform. Bioinformatics 2010; 26: 589–595.

Deguchi M, Hata Y, Takeuchi M, Ide N, Hirao K, Yao I et al. BEGAIN (brain-enriched guanylate kinase-associated protein), a novel neuronal PSD-95/SAP90-binding protein. J Biol Chem 1998; 273: 26269–26272.

Weaver IC, Diorio J, Seckl JR, Szyf M, Meaney MJ . Early environmental regulation of hippocampal glucocorticoid receptor gene expression: characterization of intracellular mediators and potential genomic target sites. Ann NY Acad Sci 2004; 1024: 182–212.

Labonte B, Yerko V, Gross J, Mechawar N, Meaney MJ, Szyf M et al. Differential glucocorticoid receptor exon 1(B), 1(C), and 1(H) expression and methylation in suicide completers with a history of childhood abuse. Biol Psychiatry 2012; 72: 41–48.

Labonte B, Suderman M, Maussion G, Navaro L, Yerko V, Mahar I et al. Genome-wide epigenetic regulation by early-life trauma. Arch Gen Psychiatry 2012; 69: 722–731.

Meissner A, Mikkelsen T, Gu H, Wernig M, Hanna J, Sivachenko A et al. Genome-scale DNA methylation maps of pluripotent and differentiated cells. Nature 2008; 454: 766–770.

Hahn MA, Wu X, Li AX, Hahn T, Pfeifer GP . Relationship between gene body DNA methylation and intragenic H3K9me3 and H3K36me3 chromatin marks. PloS ONE 2011; 6: e18844.

Gerstein M, Kundaje A, Hariharan M, Landt S, Yan K-K, Cheng C et al. Architecture of the human regulatory network derived from ENCODE data. Nature 2012; 489: 91–100.

Consortium EP, Dunham I, Kundaje A, Aldred S, Collins P, Davis C et al. An integrated encyclopedia of DNA elements in the human genome. Nature 2012; 489: 57–74.

Carnell AN, Goodman JI . The long (LINEs) and the short (SINEs) of it: altered methylation as a precursor to toxicity. Toxicol Sci 2003; 75: 229–235.

Chueh AC, Northrop EL, Brettingham-Moore KH, Choo KH, Wong LH . LINE retrotransposon RNA is an essential structural and functional epigenetic component of a core neocentromeric chromatin. PLoS Genet 2009; 5: e1000354.

Xu GL, Bestor TH, Bourc'his D, Hsieh CL, Tommerup N, Bugge M et al. Chromosome instability and immunodeficiency syndrome caused by mutations in a DNA methyltransferase gene. Nature 1999; 402: 187–191.

Smith ZD, Meissner A . DNA methylation: roles in mammalian development. Nat Rev Genet 2013; 14: 204–220.

Li B, Dong L, Fu H, Wang B, Hertz L, Peng L . Effects of chronic treatment with fluoxetine on receptor-stimulated increase of [Ca2+]i in astrocytes mimic those of acute inhibition of TRPC1 channel activity. Cell Calcium 2011; 50: 42–53.

Wan J, Oliver VF, Zhu H, Zack DJ, Qian J, Merbs SL . Integrative analysis of tissue-specific methylation and alternative splicing identifies conserved transcription factor binding motifs. Nucleic Acids Res 2013; 41: 8503–8514.

Wallace C, Smyth D, Maisuria-Armer M, Walker N, Todd J, Clayton D . The imprinted DLK1-MEG3 gene region on chromosome 14q32.2 alters susceptibility to type 1 diabetes. Nat Genet 2010; 42: 68–71.

Miller AH, Maletic V, Raison CL . Inflammation and its discontents: the role of cytokines in the pathophysiology of major depression. Biol Psychiatry 2009; 65: 732–741.

Raedler TJ . Inflammatory mechanisms in major depressive disorder. Curr Opin Psychiatry 2011; 24: 519–525.

Kritz Jasna . Neuron-Astrocyte Interactions in Neuroinflammatin. In: Suzumura Akio KI (ed) Neuron-Glia Interaction in Neuroinflammation. Springer: New York, USA, 2013 pp, 75–90.

Kinnunen A, Koenig J, Bilbe G . Repeated variable prenatal stress alters pre- and postsynaptic gene expression in the rat frontal pole. J Neurochem 2003; 86: 736–748.

Yao I, Iida J, Nishimura W, Hata Y . Synaptic and nuclear localization of brain-enriched guanylate kinase-associated protein. J Neurosci 2002; 22: 5354–5364.

Xu W . PSD-95-like membrane associated guanylate kinases (PSD-MAGUKs) and synaptic plasticity. Curr Opini Neurobiol 2011; 21: 306–312.

Deguchi M, Hata Y, Takeuchi M, Ide N, Hirao K, Yao I et al. BEGAIN (brain-enriched guanylate kinase-associated protein), a novel neuronal PSD-95/SAP90-binding protein. J Biol Chem 1998; 273: 26269–26272.

Garcia E, Mehta S, Blair L, Wells D, Shang J, Fukushima T et al. SAP90 binds and clusters kainate receptors causing incomplete desensitization. Neuron 1998; 21: 727–739.

Wang C-C, Chen P, Hsu C-W, Wu S-J, Lin C-T, Gean P . Valproic acid mediates the synaptic excitatory/inhibitory balance through astrocytes—a preliminary study. Prog Neuropsychopharmacol Biol Psychiatry 2012; 37: 111–120.

Lerma J, Marques JM . Kainate receptors in health and disease. Neuron 2013; 80: 292–311.

Tao J, Wu H, Lin Q, Wei W, Lu XH, Cantle JP et al. Deletion of astroglial Dicer causes non-cell-autonomous neuronal dysfunction and degeneration. J Neurosci 2011; 31: 8306–8319.

Penzes P, Cahill M, Jones K, VanLeeuwen J-E, Woolfrey K . Dendritic spine pathology in neuropsychiatric disorders. Nat Neurosci 2011; 14: 285–293.

Jin S-G, Kadam S, Pfeifer G . Examination of the specificity of DNA methylation profiling techniques towards 5-methylcytosine and 5-hydroxymethylcytosine. Nucleic Acids Res 2010; 38: 11.
Acknowledgements
We thank the members of the next-generation sequencing platform at Genome Quebec, and acknowledge the expert help of the DBCBB staff. CN is supported by a scholarship from the Fonds de recherche en Santé du Québec. CE is supported by the Canada Research Chairs program. NM is a Canadian Institutes of Health Research New Investigator and Bell Senior Fellow in Mental Health. GT is a national researcher from Fonds de recherche en Santé du Québec. This study was funded by a Canadian Institutes of Health Research operating grant (MOP# 119429).
Ethics declarations
Competing interests
The authors declare no conflict of interest.
Supplementary information
About this article
Cite this article
Nagy, C., Suderman, M., Yang, J. et al. Astrocytic abnormalities and global DNA methylation patterns in depression and suicide. Mol Psychiatry 20, 320–328 (2015). https://doi.org/10.1038/mp.2014.21
Received:

Revised:

Accepted:

Published:

Issue Date:

DOI: https://doi.org/10.1038/mp.2014.21