Abstract
Major Depressive Disorder (MDD) has been conceptualized as a neural network-level disease. Few studies of the neural bases of depression, however, have used analytical techniques that are capable of testing network-level hypotheses of neural dysfunction in this disorder. Moreover, of those that have, fewer still have attempted to determine the directionality of influence within functionally abnormal networks of structures. We used multivariate GC analysis, a technique that estimates the extent to which preceding neural activity in one or more seed regions predicts subsequent activity in target brain regions, to analyze blood-oxygen-level-dependent (BOLD) data collected during eyes-closed rest from depressed and never-depressed persons. We found that activation in the hippocampus predicted subsequent increases in ventral anterior cingulate cortex (vACC) activity in depression, and that activity in the medial prefrontal cortex and vACC were mutually reinforcing in MDD. Hippocampal and vACC activation in depressed participants predicted subsequent decreases in dorsal cortical activity. This study shows that, on a moment-by-moment basis, there is increased excitatory activity among limbic and paralimbic structures, as well as increased inhibition in the activity of dorsal cortical structures, by limbic structures in depression; these aberrant patterns of effective connectivity implicate disturbances in the mesostriatal dopamine system in depression. These findings advance the neural theory of depression by detailing specific patterns of limbic excitation in MDD, by making explicit the primary role of limbic inhibition of dorsal cortex in the cortico-limbic relation posited to underlie depression, and by presenting an integrated neurofunctional account of altered dopamine function in this disorder.
Relevant articles
Open Access articles citing this article.
Emily R. Stern

,

Goi Khia Eng

…

Katherine A. Collins

Translational Psychiatry Open Access 12 January 2022

Henrietta Roberts

,

Rachel H. Jacobs

…

Edward R. Watkins

BMC Psychiatry Open Access 23 April 2021

Benjamin Klugah-Brown

,

Cheng Luo

…

Dezhong Yao

BMC Neurology Open Access 25 April 2019
Access options
Subscribe to Journal
Get full journal access for 1 year
$119.00
only $9.92 per issue
All prices are NET prices.
VAT will be added later in the checkout.
Tax calculation will be finalised during checkout.
Buy article
Get time limited or full article access on ReadCube.
$32.00
All prices are NET prices.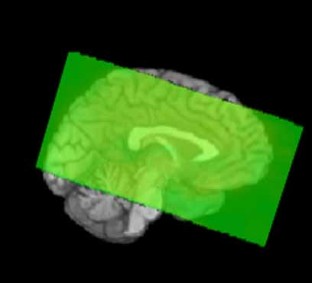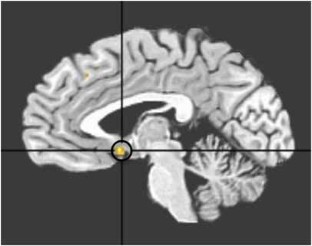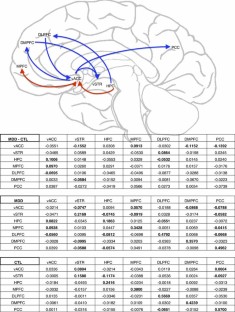 References
Campbell S, Marriott M, Nahmias C, MacQueen GM . Lower hippocampal volume in patients suffering from depression: a meta-analysis. Am J Psychiatry 2004; 161: 598–607.

Videbech P, Ravnkilde B . Hippocampal volume and depression: a meta-analysis of MRI studies. Am J Psychiatry 2004; 161: 1957–1966.

Hamilton JP, Siemer M, Gotlib IH . Amygdala volume in major depressive disorder: a meta-analysis of magnetic resonance imaging studies. Mol Psychiatry 2008; 13: 993–1000.

Botteron KN, Raichle ME, Drevets WC, Heath AC, Todd RD . Volumetric reduction in left subgenual prefrontal cortex in early onset depression. Biol Psychiatry 2002; 51: 342–344.

Caetano SC, Kaur S, Brambilla P, Nicoletti M, Hatch JP, Sassi RB et al. Smaller cingulate volumes in unipolar depressed patients. Biol Psychiatry 2006; 59: 702–706.

Drevets WC, Price JL, Simpson JR, Todd RD, Reich T, Vannier M et al. Subgenual prefrontal cortex abnormalities in mood disorders. Nature 1997; 386: 824–827.

Bremner JD, Vythilingam M, Vermetten E, Nazeer A, Adil J, Khan S et al. Reduced volume of orbitofrontal cortex in major depression. Biol Psychiatry 2002; 51: 273–279.

Lacerda ALT, Keshavan MS, Hardan AY, Yorbik O, Brambilla P, Sassi RB et al. Anatomic evaluation of the orbitofrontal cortex in major depressive disorder. Biol Psychiatry 2004; 55: 353–358.

Krishnan KRR, McDonald WM, Escalona PR, Doraiswamy PM, Na C, Husain MM et al. Magnetic-resonance-imaging of the caudate nuclei in depression—preliminary-observations. Arch Gen Psychiatry 1992; 49: 553–557.

Parashos IA, Tupler LA, Blitchington T, Krishnan KRR . Magnetic-resonance morphometry in patients with major depression. Psychiatry Res Neuroimaging 1998; 84: 7–15.

Seminowicz DA, Mayberg HS, McIntosh AR, Goldapple K, Kennedy S, Segal Z et al. Limbic-frontal circuitry in major depression: a path modeling metanalysis. Neuroimage 2004; 22: 409–418.

Bench CJ, Friston KJ, Brown RG, Scott LC, Frackowiak RSJ, Dolan RJ . The anatomy of melancholia—focal abnormalities of cerebral blood-flow in major depression. Psychol Med 1992; 22: 607–615.

Drevets WC, Videen TO, Price JL, Preskorn SH, Carmichael ST, Raichle ME . A functional anatomical study of unipolar depression. J Neurosci 1992; 12: 3628–3641.

Gonul AS, Kula M, Bilgin AG, Tutus A, Oguz A . The regional cerebral blood flow changes in major depressive disorder with and without psychotic features. Progress Neuropsychopharmacol Biol Psychiatry 2004; 28: 1015–1021.

Mayberg HS, Lozano AM, Voon V, McNeely HE, Seminowicz D, Hamani C et al. Deep brain stimulation for treatment-resistant depression. Neuron 2005; 45: 651–660.

Drevets WC, Bogers W, Raichle ME . Functional anatomical correlates of antidepressant drug treatment assessed using PET measures of regional glucose metabolism. Eur Neuropsychopharmacol 2002; 12: 527–544.

Drevets WC, Raichle ME . Neuroanatomical circuits in depression—implications for treatment mechanisms. Psychopharmacol Bull 1992; 28: 261–274.

Mayberg HS . Limbic-cortical dysregulation: a proposed model of depression. J Neuropsychiatry Clin Neurosci 1997; 9: 471–481.

Kennedy SH, Evans KR, Kruger S, Mayberg HS, Meyer JH, McCann S et al. Changes in regional brain glucose metabolism measured with positron emission tomography after paroxetine treatment of major depression. Am J Psychiatry 2001; 158: 899–905.

Mayberg HS, Brannan SK, Mahurin RK, Jerabek PA, Brickman JS, Tekell JL et al. Cingulate function in depression: a potential predictor of treatment response. Neuroreport 1997; 8: 1057–1061.

Pizzagalli DA, Oakes TR, Fox AS, Chung MK, Larson CL, Abercrombie HC et al. Functional but not structural subgenual prefrontal cortex abnormalities in melancholia. Mol Psychiatry 2004; 9: 393–405.

Hornig M, Mozley PD, Amsterdam JD . HMPAO SPECT brain imaging in treatment-resistant depression. Progress Neuropsychopharmacol Biol Psychiatry 1997; 21: 1097–1114.

Brody AL, Saxena S, Stoessel P, Gillies LA, Fairbanks LA, Alborzian S et al. Regional brain metabolic changes in patients with major depression treated with either paroxetine or interpersonal therapy—preliminary findings. Arch Gen Psychiatry 2001; 58: 631–640.

Sheline YI, Barch DM, Donnelly JM, Ollinger JM, Snyder AZ, Mintun MA . Increased amygdala response to masked emotional faces in depressed subjects resolves with antidepressant treatment: an fMRI study. Biol Psychiatry 2001; 50: 651–658.

Siegle GJ, Steinhauer SR, Thase ME, Stenger VA, Carter CS . Can't shake that feeling: assessment of sustained event-related fMRI amygdala activity in response to emotional information in depressed individuals. Biol Psychiatry 2002; 51: 693–707.

Drevets WC . Neuroimaging studies of mood disorders. Biol Psychiatry 2000; 48: 813–829.

Mayberg HS, Liotti M, Brannan SK, McGinnis S, Mahurin RK, Jerabek PA et al. Reciprocal limbic-cortical function and negative mood: converging PET findings in depression and normal sadness. Am J Psychiatry 1999; 156: 675–682.

Engel AK, Fries P, Singer W . Dynamic predictions: oscillations and synchrony in top-down processing. Nat Rev Neurosci 2001; 2: 704–716.

Siegle GJ, Thompson W, Carter CS, Steinhauer SR, Thase ME . Increased amygdala and decreased dorsolateral prefrontal BOLD responses in unipolar depression: related and independent features. Biol Psychiatry 2007; 61: 198–209.

Anand A, Li Y, Wang Y, Wu JW, Gao SJ, Bukhari L et al. Activity and connectivity of brain mood regulating circuit in depression: a functional magnetic resonance study. Biol Psychiatry 2005; 57: 1079–1088.

Hamilton JP, Gotlib IH . Neural substrates of increased memory sensitivity for negative stimuli in major depression. Biol Psychiatry 2008; 63: 1155–1162.

Lozano AM, Mayberg HS, Giacobbe P, Hamani C, Craddock RC, Kennedy SH . Subcallosal cingulate gyrus deep brain stimulation for treatment-resistant depression. Biol Psychiatry 2008; 64: 461–467.

Granger CWJ . Investigating causal relations by econometric models and cross-spectral methods. Econometrica 1969; 37: 424–438.

Goebel R, Roebroeck A, Kim DS, Formisano E . Investigating directed cortical interactions in time-resolved fMRI data using vector autoregressive modeling and Granger causality mapping. Magn Reson Imaging 2003; 21: 1251–1261.

Deshpande G, LaConte S, James GA, Peltier S, Hu XP . Multivariate Granger causality analysis of fMRI data. Hum Brain Mapping 2009; 30: 1361–1373.

First MB, Spitzer RL, Gibbon M, Williams JBW . The structured clinical interview for DSM-III-R personality-disorders (SCID-I). J Personality Disord 1995; 9: 83–91.

Beck AT, Rush AJ, Shaw BF, Emery G . Cogn Ther Depress 1979.

Glover GH, Law CS . Spiral-in/out BOLD fMRI for increased SNR and reduced susceptibility artifacts. Magn Reson Med 2001; 46: 515–522.

Preston AR, Thomason ME, Ochsner KN, Cooper JC, Glover GH . Comparison of spiral-in/out and spiral-out BOLD fMRI at 1.5 and 3T. Neuroimage 2004; 21: 291–301.

Cox RW . AFNI: Software for analysis and visualization of functional magnetic resonance neuroimages. Comput Biomed Res 1996; 29: 162–173.

Talairach J, Tournoux P . Co-Planar Stereotaxic Atlas of the Human Brain. Thieme: Stuttgart, Germany, 1988.

Fox MD, Snyder AZ, Vincent JL, Corbetta M, Van Essen DC, Raichle ME . The human brain is intrinsically organized into dynamic, anticorrelated functional networks. Proc Natl Acad Sci USA 2005; 102: 9673–9678.

Greicius MD, Flores BH, Menon V, Glover GH, Solvason HB, Kenna H et al. Resting-state functional connectivity in major depression: abnormally increased contributions from subgenual cingulate cortex and thalamus. Biol Psychiatry 2007; 62: 429–437.

Chen G, Hamilton JP, Thomason ME, Gotlib IH, Saad ZS, Cox RW . Multi-region Granger causality tuned for FMRI data analysis. Annual Meeting of the International Society for Magnetic Resonance in Medicine 2009.

Holthoff VA, Beuthien-Baumann B, Zundorf G, Triemer A, Ludecke S, Winiecki P et al. Changes in brain metabolism associated with remission in unipolar major depression. Acta Psychiatrica Scandinavica 2004; 110: 184–194.

Hasler G, Fromm S, Carlson PJ, Luckenbaugh DA, Waldeciz T, Geraci M et al. Neural response to catecholamine depletion in unmedicated subjects with major depressive disorder in remission and healthy subjects. Arch Gen Psychiatry 2008; 65: 521–531.

Joe AY, Tielmann T, Bucerius J, Reinhardt MJ, Palmedo H, Maier W et al. Response-dependent differences in regional cerebral blood flow changes with citalopram in treatment of major depression. J Nuclear Med 2006; 47: 1319–1325.

Fu CHY, Williams SCR, Cleare AJ, Brammer MJ, Walsh ND, Kim J et al. Attenuation of the neural response to sad faces in major depression by antidepressant treatment—a prospective, event-related functional magnetic resonance imaging study. Arch Gen Psychiatry 2004; 61: 877–889.

Surguladze S, Brammer MJ, Keedwell P, Giampietro V, Young AW, Travis MJ et al. A differential pattern of neural response toward sad versus happy facial expressions in major depressive disorder. Biol Psychiatry 2005; 57: 201–209.

Airan RD, Meltzer LA, Roy M, Gong YQ, Chen H, Deisseroth K . High-speed imaging reveals neurophysiological links to behavior in an animal model of depression. Science 2007; 317: 819–823.

Johansen-Berg H, Gutman DA, Behrens TEJ, Matthews PM, Rushworth MFS, Katz E et al. Anatomical connectivity of the subgenual cingulate region targeted with deep brain stimulation for treatment-resistant depression. Cereb Cortex 2008; 18: 1374–1383.

Houenou J, Wessa M, Douaud G, Leboyer M, Chanraud S, Perrin M et al. Increased white matter connectivity in euthymic bipolar patients: diffusion tensor tractography between the subgenual cingulate and the amygdalo-hippocampal complex. Mol Psychiatry 2007; 12: 1001–1010.

Vertes RP . Interactions among the medial prefrontal cortex, hippocampus and midline thalamus in emotional and cognitive processing in the rat. Neuroscience 2006; 142: 1–20.

Lipska BK, Weinberger DR . To model a psychiatric disorder in animals: schizophrenia as a reality test. Neuropsychopharmacology 2000; 23: 223–239.

Lipska BK, Weinberger DR . Delayed effects of neonatal hippocampal damage on haloperidol-induced catalepsy and apomorphine-induced stereotypic behaviors in the rat. Dev Brain Res 1993; 75: 213–222.

Meyer-Lindenberg AS, Olsen RK, Kohn PD, Brown T, Egan MF, Weinberger DR et al. Regionally specific disturbance of dorsolateral prefrontal–hippocampal functional connectivity in schizophrenia. Arch Gen Psychiatry 2005; 62: 379–386.

Odonnell P, Grace AA . Synaptic-interactions among excitatory afferents to nucleus-accumbens neurons—hippocampal gating of prefrontal cortical input. J Neurosci 1995; 15: 3622–3639.

Saunders RC, Kolachana BS, Bachevalier J, Weinberger DR . Neonatal lesions of the medial temporal lobe disrupt prefrontal cortical regulation of striatal dopamine. Nature 1998; 393: 169–171.

Northoff G, Bermpohl F . Cortical midline structures and the self. Trends Cogn Sci 2004; 8: 102–107.

Drevets WC, Savitz J, Trimble M . The subgenual anterior cingulate cortex in mood disorders. CNS Spectr 2008; 13: 663–681.

Wu J, Buchsbaum MS, Gillin JC, Tang C, Cadwell S, Wiegand M et al. Prediction of antidepressant effects of sleep deprivation by metabolic rates in the ventral anterior cingulate and medial prefrontal cortex. Am J Psychiatry 1999; 156: 1149–1158.

Ebert D, Feistel H, Kaschka W, Barocka A, Pirner A . Single-photon emission computerized-tomography assessment of cerebral dopamine D2 receptor blockade in depression before and after sleep-deprivation—preliminary results. Biol Psychiatry 1994; 35: 880–885.

Swerdlow NR, Koob GF . Dopamine, schizophrenia, mania and depression—toward a unified hypothesis of cortico-striato-pallido-thalamic function. Behav Brain Sci 1987; 10: 197–207.

Thompson WK, Siegle G . A stimulus-locked vector autoregressive model for slow event-related fMRI designs. Neuroimage 2009; 46: 739–748.
Acknowledgements
We acknowledge the contributions of Becka Johnson, Emily Dennis, Sarah Victor, Melissa Henry and Lindsey Sherdell in assisting with the collection, analysis and presentation of data for the study. We thank Amit Etkin for his critique of an earlier version of this paper. Preparation of this paper was supported by Grant MH59259 from the National Institute of Mental Health awarded to Ian H Gotlib and Grant MH079651 from the National Institute of Mental Health awarded to J Paul Hamilton. All authors had full access to all of the data in the study and take responsibility for the integrity of the data and the accuracy of the data analysis.
Ethics declarations
Competing interests
The authors declare no conflict of interest.
Supplementary information
About this article
Cite this article
Hamilton, J., Chen, G., Thomason, M. et al. Investigating neural primacy in Major Depressive Disorder: multivariate Granger causality analysis of resting-state fMRI time-series data. Mol Psychiatry 16, 763–772 (2011). https://doi.org/10.1038/mp.2010.46
Received:

Revised:

Accepted:

Published:

Issue Date:

DOI: https://doi.org/10.1038/mp.2010.46
Keywords
depression

fMRI

Granger causality

multivariate

dopamine

neural network