Access options
Subscribe to Journal
Get full journal access for 1 year
We are sorry, but there is no personal subscription option available for your country.
Rent or Buy article
Get time limited or full article access on ReadCube.
from$8.99
All prices are NET prices.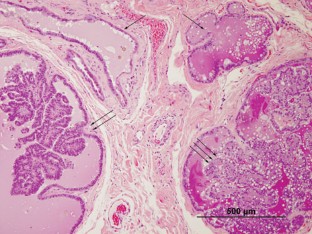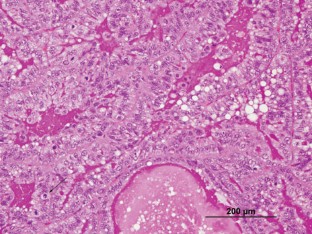 References
1

Institute for Laboratory Animal Research. Guide for the Care and Use of Laboratory Animals (National Academies Press, Washington, DC, 1996).

2

Animal Welfare Act as Amended (7 USC 2131–2159).

3

Harcourt-Brown, F. Textbook of Rabbit Medicine (Butterworth Heinemann, New York, 2002).

4

Lipman, N.S. et al. Prolactin-secreting pituitary adenomas with mammary dysplasia in New Zealand rabbits. Lab. Anim. Sci. 44, 114–120 (1994).

5

Sikoski, P. et al. Cystic mammary adenocarcinoma associated with a prolactin-secreting pituitary adenoma in a New Zealand white rabbit (Oryctolagus cuniculus). Comp. Med. 58, 297–300 (2008).

6

Viana, D., Selva, L., Callanan, J.J., Segura, P. & Corpa, J.M. The spectrum of pathology associated with natural chronic staphylococcal mastitis in rabbits. 9th World Rabbit Congress. Verona, Italy. 10–13 June 2008.

7

Bergdall, V.K. & Dysko, R.C. Metabolic, traumatic, mycotic and miscellaneous Diseases. in The Biology of the Rabbit 2nd edn. (Manning, P.J., Ringler, D.H. & Newcomer, C.E., eds.) (Academic, San Diego, 1994).

8

Petraiteine, R. et al. Cyclosporine A-induced mammary hyperplasia and hyperprolactinemia in New Zealand white rabbits. Comp. Med. 51, 430–434 (2001).

9

Greene, H.S.N. Familial mammary tumors in the rabbit: III. Factors concerned in their genesis and development. J. Exp. Med. 70, 167–184 (1939).

10

Maratea, K.A., Ramos-Vara, J.A., Corriveau, L.A. & Miller, M.A. Testicular interstitial cell tumor and gynecomastia in a rabbit. Vet. Pathol. 44, 513–517 (2007).

11

Greene, H.S.N. Familial mammary tumors in the rabbit: II. Gross and microscopic pathology. J. Exp. Med. 70, 159–166 (1939).

12

Greene, H.S.N. Familial mammary tumors in the rabbit: I. Clinical history. J. Exp. Med. 70, 147–158 (1939).
Acknowledgements
We thank the staff at the University of Illinois Veterinary Diagnostic Laboratory for histopathology services and the staff of the University of Illinois at Chicago's Biologic Resources Laboratory for hematology and microbiology services.
About this article
Cite this article
Diagnosis | Cystic mammary gland hyperplasia and neoplasia. Lab Anim 38, 260–261 (2009). https://doi.org/10.1038/laban0809-260