Abstract
Eye problems are common in both laboratory and pet rabbits. This column reviews the anatomy of the nasolacrimal duct system in rabbits and describes the appropriate techniques for working up a rabbit with an ocular problem related to nasolacrimal drainage.
Access options
Subscribe to Journal
Get full journal access for 1 year
We are sorry, but there is no personal subscription option available for your country.
Rent or Buy article
Get time limited or full article access on ReadCube.
from$8.99
All prices are NET prices.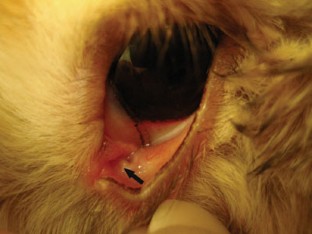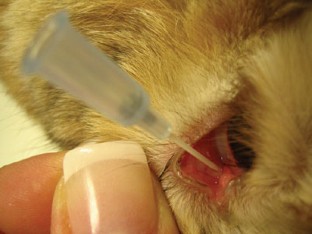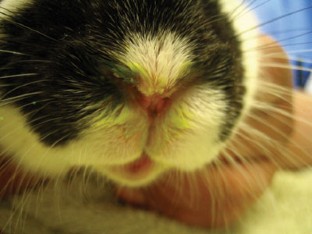 References
1

Harcourt-Brown, F. Textbook of Rabbit Medicine 293 (Butterworth-Heinemann, Oxford, UK, 2002).

2

Burling, K., Murphy, C.J., da Silva Curiel, J., Koblik, P. & Bellhorn, R.W. Anatomy of the rabbit nasolacrimal duct and its clinical implications. Prog. Vet. Comp. Ophthalmol. 1, 33–40 (1991).

3

Marini, R.P. et al. Microbiologic, radiographic, and anatomic study of the nasolacrimal duct apparatus in the rabbit (Oryctolagus cuniculus). Lab. Anim. Sci. 46(6), 656–662 (1996).
About this article
Cite this article
Brown, C. Nasolacrimal duct lavage in rabbits. Lab Anim 35, 22–24 (2006). https://doi.org/10.1038/laban0606-22