Abstract
Intravenous vascular access is technically challenging in the adult mouse and even more challenging in neonatal mice. The authors describe the technique of retro-orbital injection of the venous sinus in the adult and neonatal mouse. This technique is a useful alternative to tail vein injection for the administration of non-tumorigenic compounds. The authors report that they have routinely used this technique in the adult mouse to administer volumes up to 150 μl without incident. Administration of retro-orbital injections is more challenging in neonatal mice but can reliably deliver volumes up to 10 μl.
Relevant articles
Open Access articles citing this article.
Young Woo Noh

,

Chaehyun Yook

…

Eunjoon Kim

Communications Biology Open Access 18 August 2022

Jin H. Kim

,

Hannah Bryant

…

Jonathan O. Rayner

Scientific Reports Open Access 24 February 2022

Takuma Kitanishi

,

Mariko Tashiro

…

Kenji Mizuseki

Communications Biology Open Access 21 February 2022
Access options
Subscribe to Journal
Get full journal access for 1 year
We are sorry, but there is no personal subscription option available for your country.
Buy article
Get time limited or full article access on ReadCube.
$32.00
All prices are NET prices.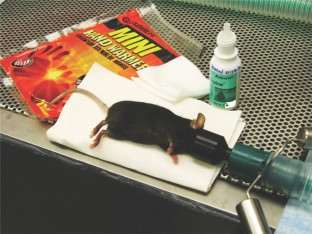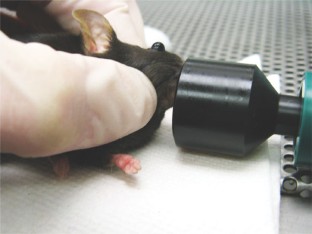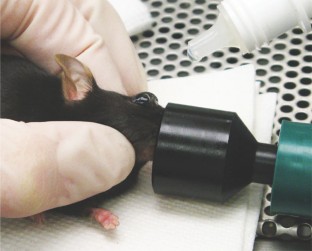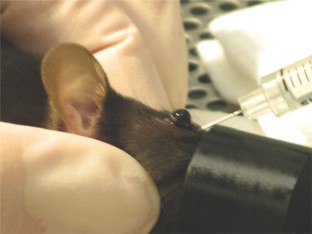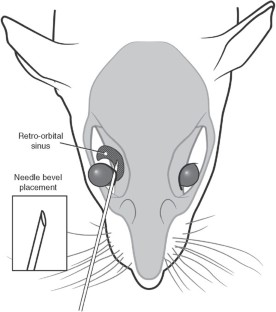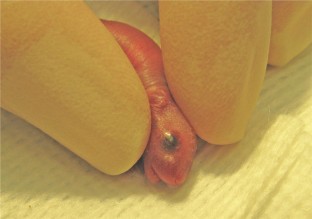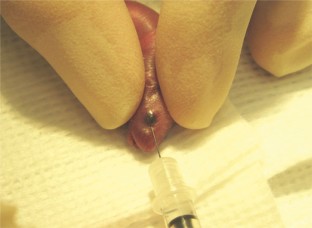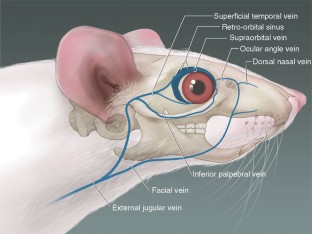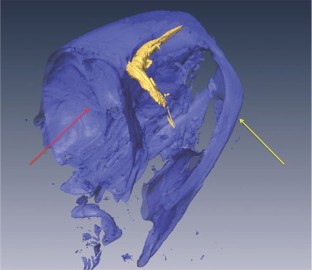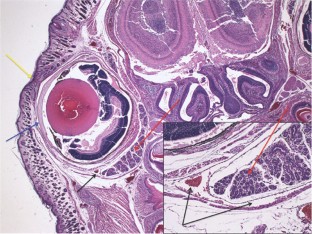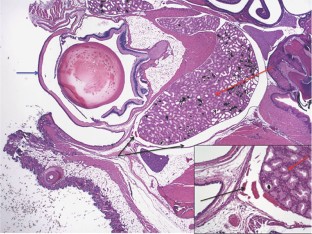 References
Suckow, M.A., Danneman, P. & Brayton, C. The Laboratory Mouse (ed. Suckow, M.A.) (CRC, Roca Raton, FL, 2001).

Billingham, R.E. & Brent, L. Acquired tolerance of foreign cells in newborn animals. Proc. R. Soc. Lond. B. Biol. Sci. 146, 78–90 (1956).

Sands, M.S. & Barker, J.E. Percutaneous intravenous injection in neonatal mice. Lab. Anim. Sci. 49, 328–330 (1999).

Cannons, J.L. et al. Optimal germinal center responses require a multistage T cell:B cell adhesion process involving integrins, SLAM-associated protein, and CD84. Immunity 32, 253–265 (2010).

Hyde, R.K. et al. Cbfb/Runx1 repression-independent blockage of differentiation and accumulation of Csf2rb-expressing cells by Cbfb-MYH11. Blood 115, 1433–1443 (2010).

Song, H. et al. Mammalian Mst1 and Mst2 kinases play essential roles in organ size control and tumor suppression. Proc. Natl. Acad. Sci. USA 107, 1431–1436 (2010).

Yardeni, T. et al. A non-viral, GNE-Lipoplex treatment to correct sialylation defects in Gne-mutant (M712T) mice American Society of Gene Cell Therapeutics 2010 Annual Meeting, Washington, DC. Abstract #144.

Jerbtsova, M., Liu, X.H., Ye, X. & Ray, P.E. Adenovirus-mediated gene transfer to glomerular cells in newborn mice. Pediatr. Nephrol. 20, 1395–1400 (2005).

Jerbtsova, M., Ye, X. & Ray, P.E. A simple technique to establish a long-term adenovirus mediated gene transfer to the heart of newborn mice. Cardiovasc. Hematol. Disord. Drug Targets 9, 136–140 (2009).

Price, J.E., Barth, R.F., Johnson, C.W. & Staubus, A.E. Injection of cells and monoclonal antibodies into mice: comparison of tail vein and retroorbital routes. Proc. Soc. Exp. Biol. Med. 177, 347–353 (1984).

Steel, C.W., Stephens, A.L., Hahto, S.M., Singletary, S.J. & Ciavarra, R.P. Comparison of the lateral tail vein and the retro-orbital venous sinus as routes of intravenous drug delivery in a transgenic mouse model. Lab Anim. (NY) 37, 26–32 (2008).

Institute of Laboratory Animal Resources. Guide for the Care and Use of Laboratory Animals (National Academy Press, Washington, DC, 1996).

Bhambhani, V., Beri, R.S. & Puliyel, J.M. Inadvertent overdosing of neonates as a result of the dead space of the syringe hub and needle. Arch. Dis. Child Fetal Neonatal. Ed. 90, F444–F445 (2005).

Cook, M.J. The Anatomy of the Laboratory Mouse 96–98 (Academic, New York, 1965).

Timm, K.I. Orbital venous anatomy of the rat. Lab. Anim. Sci. 29, 636–638 (1979).

The Mouse in Biomedical Research 2nd edn., vol. III (eds. Fox, J.G. et al.) (Elsevier, Oxford, UK, 2007).

Bauck, L. & Bihun, C. Basic anatomy, physiology, husbandry, and clinical techniques. in Ferrets, Rabbits, and Rodents: Clinical Medicine and Surgery (eds. Hillyer, E.V. & Quesenberry, K.E.) 303 (W.B. Saunders, Philadelphia, PA, 1997).

Veterinary Hematology 4th edn. (ed. Jain, N.C.) (Lee & Febiger, Philadelphia, PA, 1986).
Acknowledgements
We thank Brenda Klaunberg and Danielle Donahue from the NIH Mouse Imaging Facility and Darryl Leja from the NHGRI Intramural Publication Support Office for their assistance with this project. This work was carried out in partial fulfillment of the requirements for a PhD degree for T.Y. (Sackler Faculty of Medicine, Tel Aviv University, Tel Aviv, Israel). This research was supported in part by the Intramural Research Program of the NHGRI, the National Institutes of Health.
Ethics declarations
Competing interests
The authors declare no competing financial interests.
About this article
Cite this article
Yardeni, T., Eckhaus, M., Morris, H. et al. Retro-orbital injections in mice. Lab Anim 40, 155–160 (2011). https://doi.org/10.1038/laban0511-155
Received:

Accepted:

Published:

Issue Date:

DOI: https://doi.org/10.1038/laban0511-155