Access options
Subscribe to Journal
Get full journal access for 1 year
We are sorry, but there is no personal subscription option available for your country.
Rent or Buy article
Get time limited or full article access on ReadCube.
from$8.99
All prices are NET prices.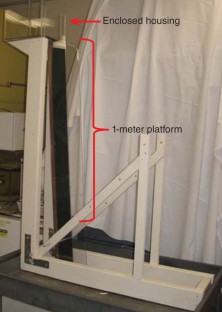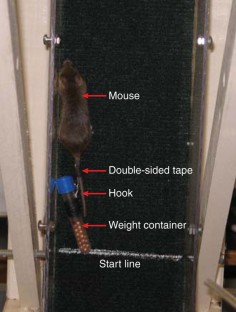 References
1

Hoppeler, H. et al. Endurance training in humans: aerobic capacity and structure of skeletal muscle. J. Appl. Physiol. 59, 320–327 (1985).

2

Burelle, Y. & Hochachka, P.W. Endurance training induces muscle-specific changes in mitochondrial function in skinned muscle fibers. J. Appl. Physiol. 92, 2429–2438 (2002).

3

Knuttgen, H.G. Strength training and aerobic exercise: comparison and contrast. J. Strength Cond. Res. 21, 973–978 (2007).

4

Brossia-Root, L.J., Alworth, L.C. & Malek, M.H. Considerations for aerobic exercise paradigms with rodent models. Lab Anim. (NY) 45, 213–215 (2016).

5

Kraemer, W.J. et al. American College of Sports Medicine position stand. Progression models in resistance training for healthy adults. Med. Sci. Sports Exerc. 34, 364–380 (2002).

6

Willems, M.E. & Stauber, W.T. Effect of resistance training on muscle fatigue and recovery in intact rats. Med. Sci. Sports Exerc. 32, 1887–1893 (2000).

7

Kruger, K. et al. Functional and muscular adaptations in an experimental model for isometric strength training in mice. PLoS ONE 8, e79069 (2013).

8

Lee, S., Barton, E.R., Sweeney, H.L. & Farrar, R.P. Viral expression of insulin-like growth factor-I enhances muscle hypertrophy in resistance-trained rats. J. Appl. Physiol. 96, 1097–1104 (2004).

9

Heck, D.H., Zhao, Y., Roy, S., LeDoux, M.S. & Reiter, L.T. Analysis of cerebellar function in Ube3a-deficient mice reveals novel genotype-specific behaviors. Hum. Mol. Genet. 17, 2181–2189 (2008).
About this article
Cite this article
Brossia-Root, L., Malek, M. & Alworth, L. On strength training paradigms for rodents. Lab Anim 45, 363–365 (2016). https://doi.org/10.1038/laban.1118