Abstract
The pregnancy and health-care experience of expectant parents who receive a prenatal diagnosis of their unborn infant is distinctively fraught with uncertainty. Health-care providers (HCPs) that care for parents during this uncertain time have an exceptional opportunity to positively impact parental outcomes. An integrative literature review was conducted to explore HCPs' impact on parents' experiences of receiving a prenatal diagnosis. Thirty-three articles met study inclusion criteria (n=18 qualitative; 6 quantitative; 9 mixed methods). HCP communication was the major theme identified, because of its overarching impact on parents' experiences of receiving a prenatal diagnosis of their unborn infant. Parents' perception of the information communicated to them about their unborn infant's diagnosis by their HCP, and the manner in which that information is communicated to them, affects parents' ability to cope with the diagnosis. Recommendations for health-care delivery models, and for future research are discussed.
Relevant articles
Open Access articles citing this article.
Elena Marcus

,

Anna Latos-Bielenska

…

Joan K. Morris

BMC Pediatrics Open Access 12 November 2022

S. Watkins

,

O. Isichei

…

K. Ward

Pediatric Cardiology Open Access 20 September 2022

Bonnie Keilty

&

JaneDiane Smith

International Journal of Child Care and Education Policy Open Access 14 September 2018
Access options
Subscribe to Journal
Get full journal access for 1 year
$119.00
only $9.92 per issue
All prices are NET prices.
VAT will be added later in the checkout.
Tax calculation will be finalised during checkout.
Buy article
Get time limited or full article access on ReadCube.
$32.00
All prices are NET prices.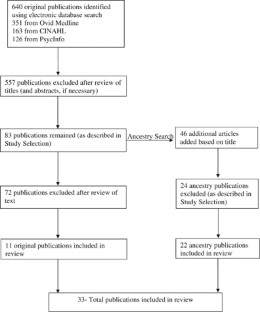 References
Birth defects data & statistics [Internet]. 2015. [updated 2015; cited 2015 Dec 22]. Available from http://www.cdc.gov/ncbddd/birthdefects/data.html.

Birth defects research [Internet]. 2016; [cited 2015 Dec 17]. Available from http://www.marchofdimes.org/research/birth-defects-research.aspx.

Blizzard D . A trying experience: fetoscopy and maternal decision making. Clin Obstet Gynecol 2005; 48 (3): 562–573.

Georgsson Ohman S, Saltvedt S, Grunewald C, Waldenström U . Does fetal screening affect women's worries about the health of their baby? A randomized controlled trial of ultrasound screening for Down's syndrome versus routine ultrasound screening. Acta Obstet Gynecol Scand 2004; 83 (7): 634–640.

McCoyd JL . The implicit contract: Implications for health social work. Health Soc Work 2010; 35 (2): 99–106.

Williams C, Sandall J, Lewando-Hundt G, Heyman B, Spencer K, Grellier R . Women as moral pioneers? Experiences of first trimester antenatal screening. Soc Sci Med 2005; 61 (9): 1983–1992.

Kersting A, Dorsch M, Kreulich C, Reutemann M, Ohrmann P, Baez E et al.. Trauma and grief 2-7 years after termination of pregnancy because of fetal anomalies—-a pilot study. J Psychosom Obstet Gynaecol 2005; 26 (1): 9–14.

Patient perceptions regarding health care providers [Internet]. 2012 [updated March, 2012; cited June 8, 2016]. Available from http://www.aafp.org/dam/AAFP/documents/about_us/initiatives/PatientPerceptions.pdf.

Kilicarslan-Toruner E, Akgun-Citak E . Information-seeking behaviours and decision-making process of parents of children with cancer. Eur J Oncol Nurs 2013; 17 (2): 176–183.

Lazarus RS, Folkman S . Stress, Appraisal, and Coping. Springer Pub: NY, USA, 1984.

Lazarus RS . The psychology of stress and coping. Issues Ment Health Nurs 1985; 7 (1-4): 399–418.

Fisher J . Supporting patients after disclosure of abnormal first trimester screening results. Curr Opin Obstet Gynecol 2012; 24 (2): 109–113.

Coppola A, Cerbone AM, Mancuso G, Mansueto MF, Mazzini C, Zanon E . Confronting the psychological burden of haemophilia. Haemophilia 2011; 17 (1): 21–27.

Statham H, Solomou W, Chitty L . Prenatal diagnosis of fetal abnormality: psychological effects on women in low-risk pregnancies. Baillière's best practice research. Baillieres Best Pract Res Clin Obstet Gynaecol 2000; 14 (4): 731–747.

Wool C . Systematic review of the literature: parental outcomes after diagnosis of fetal anomaly. Adv Neonatal Care 2011; 11 (3): 182–192.

Sandelowski M, Barroso J . The travesty of choosing after positive prenatal diagnosis. J Obstet Gynecol Neonatal Nurs 2005; 34 (3): 307–318.

Sandelowski M, Barroso J . Classifying the findings in qualitative studies. Qual Health Res 2003; 13 (7): 905–923.

Conn VS, Rantz MJ . Research methods: managing primary study quality in meta-analyses. Res Nurs Health 2003; 26 (4): 322–333.

Sandelowski M, Voils CI, Barroso J . Defining and designing mixed research synthesis studies. Res Sch 2006; 13 (1): 29.

Voils CI, Sandelowski M, Barroso J, Hasselblad V . Making sense of qualitative and quantitative findings in mixed research synthesis studies. Field methods 2008; 20 (1): 3–25.

Maijala H, Astedt-Kurki P, Paavilainen E, Visnen L . Interaction between caregivers and families expecting a malformed child. J Adv Nurs 2003; 42 (1): 37–46.

Alkazaleh F, Thomas M, Grebenyuk J, Glaude L, Savage D, Johannesen J et al. What women want: women's preferences of caregiver behavior when prenatal sonography findings are abnormal. Ultrasound Obstet Gynecol 2004; 23 (1): 56–62.

Lalor J, Begley C, Galavan E . A grounded theory study of information preference and coping styles following antenatal diagnosis of foetal abnormality. J Adv Nurs 2008; 64 (2): 185–194.

Nusbaum R, Grubs RE, Losee JE, Weidman C, Ford MD, Marazita ML . A qualitative description of receiving a diagnosis of clefting in the prenatal or postnatal period. J Genet Couns 2008; 17 (4): 336–350.

Tymstra T, Bosboom J, Bouman K . Prenatal diagnosis of Down's syndrome: experiences of women who decided to continue with the pregnancy. Int J Risk Safety Med 2004; 16 (2): 91–96.

Walker LV, Miller VJ, Dalton VK . The health-care experiences of families given the prenatal diagnosis of trisomy 18. J Perinatol 2008; 28 (1): 12–19.

Chaplin J, Schweitzer R, Perkoulidis S . Experiences of prenatal diagnosis of spina bifida or hydrocephalus in parents who decide to continue with their pregnancy. J Genet Couns 2005; 14 (2): 151–162.

Leithner K, Assem-Hilger E, Fischer-Kern M, Loffler-Stastka H, Thien R, Ponocny-Seliger E . Prenatal care: the patient's perspective. A qualitative study. Prenat Diagn 2006; 26 (10): 931–937.

Skotko BG . Prenatally diagnosed Down syndrome: mothers who continued their pregnancies evaluate their health care providers. Am J Obstet Gynecol 2005; 192 (3): 670–677.

Fonseca A, Nazare B, Canavarro MC . Clinical determinants of parents' emotional reactions to the disclosure of a diagnosis of congenital anomaly. J Obstet Gynecol Neonatal Nurs 2013; 42 (2): 178–190.

Lalor J, Begley CM, Galavan E . Recasting hope: a process of adaptation following fetal anomaly diagnosis. Soc Sci Med 2009; 68 (3): 462–472.

Leithner K, Maar A, Maritsch F . Experiences with a psychological help service for women following a prenatal diagnosis: results of a follow-up study. J Psychosom Obstet Gynaecol 2002; 23 (3): 183–192.

Menahem S, Grimwade J . Effective counselling of pre-natal diagnosis of serious heart disease—-an aid to maternal bonding? Fetal Diagn Ther 2004; 19 (6): 470–474.

Collins V, Williamson R . Providing services for families with a genetic condition: a contrast between cystic fibrosis and Down syndrome. Pediatrics 2003; 112 (5): 1177–1180.

Redlinger-Grosse K, Bernhardt B, Berg K, Muenke M, Biesecker B . The decision to continue: the experiences and needs of parents who receive a prenatal diagnosis of holoprosencephaly. Am J Med Genet 2002; 112 (4): 369–378.

Lalor JG, Devane D, Begley CM . Unexpected diagnosis of fetal abnormality: women's encounters with caregivers. Birth 2007; 34 (1): 80–88.

Lathrop A . Affirming motherhood: validation and invalidation in women's perinatal hospice narratives. Birth 2011; 38 (3): 256.

Mitchell L . Women's experiences of unexpected ultrasound findings. J Midwifery Womens Health 2004; 49 (3): 228.

Radler C, Myers AK, Burghardt RD, Arrabal PP, Herzenberg JE, Grill F . Maternal attitudes towards prenatal diagnosis of idiopathic clubfoot. Ultrasound Obstet Gynecol 2011; 37 (6): 658–662.

Ralston SJ, Wertz D, Chelmow D, Craigo SD, Bianchi DW . Pregnancy outcomes after prenatal diagnosis of aneuploidy. Obstet Gynecol 2001; 97 (5): 729–733.

Côté-Arsenault D, Denney-Koelsch E . "My baby is a person": parents' experiences with life-threatening fetal diagnosis. J Palliat Med 2011; 14 (12): 1302–1308.

Sommerseth E, Sundby J . Women's experiences when ultrasound examinations give unexpected findings in the second trimester. Women Birth 2010; 23 (3): 111–116.

Aite L, Zaccara A, Trucchi A, Brizzi C, Nahom A, Iacobelli B et al. When uncertainty generates more anxiety than severity: the prenatal experience with cystic adenomatoid malformation of the lung. J Perinat Med 2009; 37 (5): 539–542.

Edwins J . From a different planet. Women who choose to continue their pregnancy after a diagnosis of Down's syndrome. Pract Midwife 2000; 3 (4): 21–24.

Hedrick J . The lived experience of pregnancy while carrying a child with a known, nonlethal congenital abnormality. J Obstet Gynecol Neonatal Nurs 2005; 34 (6): 732–740.

Pelly D . Women's experiences of fetal abnormality. Br J Midwifery 2003; 11 (3): 154.

Sagi M, Meiner V, Reshef N, Dagan J, Zlotogora J . Prenatal diagnosis of sex chromosome aneuploidy: possible reasons for high rates of pregnancy termination. Prenat Diagn 2001; 21 (6): 461–465.

Lalor J, Begley C . Fetal anomaly screening: what do women want to know? J Adv Nurs 2006; 55 (1): 11–19.

Abramsky L, Hall S, Levitan J, Marteau TM . What parents are told after prenatal diagnosis of a sex chromosome abnormality: interview and questionnaire study. Obstet Gynecol Surv 2001; 56 (8): 457–458.

Leuthner SR, Bolger M, Frommelt M, Nelson R . The impact of abnormal fetal echocardiography on expectant parents' experience of pregnancy: a pilot study. J Psychosom Obstet Gynaecol 2003; 24 (2): 121–129.

Menahem S, Grimwade J . Pre-natal counselling—-helping couples make decisions following the diagnosis of severe heart disease. Early Hum Dev 2005; 81 (7): 601–607.

Aite L, Zaccara A, Nahom A, Trucchi A, Iacobelli B, Bagolan P . Mothers' adaptation to antenatal diagnosis of surgically correctable anomalies. Early Hum Dev 2006; 82 (10): 649–653.

Aite L, Trucchi A, Nahom A, Casaccia G, Zaccara A, Giorlandino C et al. Antenatal diagnosis of diaphragmatic hernia: parents' emotional and cognitive reactions. J Pediatr Surg 2004; 39 (2): 174–178.

Aite L, Trucchi A, Nahom A, Zaccara A, La Sala E, Bagolan P . Antenatal diagnosis of surgically correctable anomalies: effects of repeated consultations on parental anxiety. J Perinatol 2003; 23 (8): 652–654.

Impact of communication in healthcare [Internet]; 2011. [updated 2011; cited 15 Aug 2015]. Available from http://healthcarecomm.org/about-us/impact-of-communication-in-healthcare/.

Institute of Medicine (US). Committee on the Health Professions Education Summit. The National Academies Press: Washington, DC, 2003.

Lein C, Wills CE . Using patient-centered interviewing skills to manage complex patient encounters in primary care. J Am Acad Nurse Pract 2007; 19 (5): 215–220.

Teutsch C . Patient-doctor communication. Med Clin North Am 2003; 87 (5): 1115–1145.

Beaumont D . Exploring parental reactions to the diagnosis of cleft lip and palate. Paediatr Nurs 2006; 18 (3): 14–18.

Aite L, Trucchi A, Nahom A, Spina V, Bilancioni E, Bagolan P . Multidisciplinary management of fetal surgical anomalies: the impact on maternal anxiety. Eur J Pediatr Surg 2002; 12 (2): 90–94.

Howard E . Family-centered care in the context of fetal abnormality. J Perinat Neonatal Nurs 2006; 20 (3): 237–242.

Sisson M, Witcher P, Stubsten C . The role of the maternal-fetal medicine specialist in high-risk obstetric care. Crit Care Nurs Clin North Am 2004; 16 (2): 187–191.

Forbes TH 3rd . Making the case for the nurse as the leader of care coordination. Nurs Forum 2014; 49 (3): 167–170.

Giorgi A . Phenomenology and Psychological Research. Duquesne University Press: Pittsburgh, PA, 1985.
Acknowledgements
KAL received a Dissertation Award from the Golden Lamp Society for her dissertation work, of which this manuscript is a part.
Ethics declarations
Competing interests
The authors declare no conflict of interest.
About this article
Cite this article
Kratovil, A., Julion, W. Health-care provider communication with expectant parents during a prenatal diagnosis: an integrative review. J Perinatol 37, 2–12 (2017). https://doi.org/10.1038/jp.2016.123
Received:

Revised:

Accepted:

Published:

Issue Date:

DOI: https://doi.org/10.1038/jp.2016.123