Abstract
OBJECTIVE:
To study the impact of neonatal sepsis on the long-term neurodevelopmental outcome in very low birth weight (VLBW) infants.
STUDY DESIGN:
Systematic review and meta-analysis of observational studies comparing neurodevelopmental outcomes in VLBW infants exposed to culture-proven sepsis in the neonatal period with similar infants without sepsis.
RESULT:
Seventeen studies involving 15 331 infants were included in the meta-analysis. Sepsis in VLBW infants was associated with an increased risk of one or more long-term neurodevelopmental impairments (odds ratio (OR) 2.09; 95% confidence interval (CI) 1.65 to 2.65) including cerebral palsy (CP; OR 2.09; 95% CI 1.78 to 2.45). Heterogeneity (I2=36.9%; P=0.06) between the studies was significant and related to variations in patient characteristics, causative pathogens and follow-up methods. Sensitivity analyses based on study design, follow-up rate and year of birth were not significantly different from the overall analysis.
CONCLUSION:
The meta-analysis suggests that sepsis in VLBW infants is associated with a worse neurodevelopmental outcome including higher incidence of CP.
Relevant articles
Open Access articles citing this article.
Eleonore S. V. de Sonnaville

,

Marsh Kӧnigs

…

Jaap Oosterlaan

BMC Medicine Open Access 01 June 2022

Jong Ho Cha

,

Jung-Sun Lim

…

Ja-Hye Ahn

Italian Journal of Pediatrics Open Access 10 January 2022

Si Chen

,

Xiuman Xiao

…

Yanli Liu

BMC Pediatrics Open Access 20 December 2021
Access options
Subscribe to this journal
Receive 12 print issues and online access
$259.00 per year
only $21.58 per issue
Rent or buy this article
Get just this article for as long as you need it
$39.95
Prices may be subject to local taxes which are calculated during checkout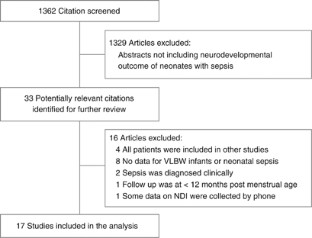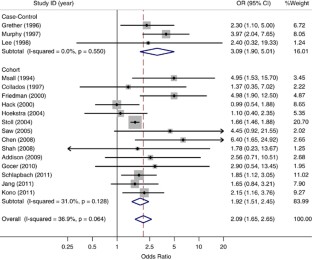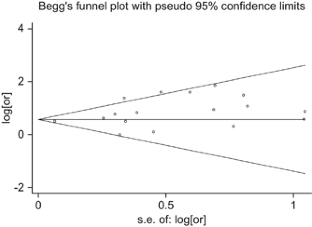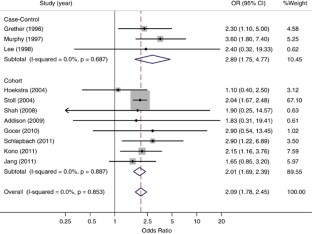 References
Klein J . Bacteriology of neonatal sepsis. Pediatr Infect Dis J 1990; 9 (10): 777s–778s.

Stoll BJ, Gordon T, Korones SB, Shankaran S, Tyson JE, Bauer CR et al. Late-onset sepsis in very low birth weight neonates: a report from the National Institute of Child Health and Human Development Neonatal Research Network. J Pediatr 1996; 129 (1): 63–71.

Kaufman D, Fairchild KD . Clinical microbiology of bacterial and fungal sepsis in very-low-birth-weight infants. Clin Microbiol Rev 2004; 17 (3): 638–680.

Stoll BJ, Hansen N, Fanaroff AA, Wright LL, Carlo WA, Ehrenkranz RA et al. Late-onset sepsis in very low birth weight neonates: the experience of the NICHD Neonatal Research Network. Pediatrics 2002; 110 (2 Part 1): 285–291.

Volpe JJ . Postnatal sepsis, necrotizing entercolitis, and the critical role of systemic inflammation in white matter injury in premature infants. J Pediatr 2008; 153 (2): 160–163.

Miller SP, Ferriero DM, Leonard C, Piecuch R, Glidden DV, Partridge JC et al. Early brain injury in premature newborns detected with magnetic resonance imaging is associated with adverse early neurodevelopmental outcome. J Pediatr 2005; 147 (5): 609–616.

Khwaja O, Volpe JJ . Pathogenesis of cerebral white matter injury of prematurity. Arch Dis Child Fetal Neonatal Ed 2008; 93 (2): F153–F161.

Silveira RC, Procianoy RS, Dill JC, da Costa CS . Periventricular leukomalacia in very low birth weight preterm neonates with high risk for neonatal sepsis. J Pediatr (Rio J) 2008; 84 (3): 211–216.

Graham EM, Holcroft CJ, Rai KK, Donohue PK, Allen MC . Neonatal cerebral white matter injury in preterm infants is associated with culture positive infections and only rarely with metabolic acidosis. Am J Obstet Gynecol 2004; 191 (4): 1305–1310.

Wu YW . Systematic review of chorioamnionitis and cerebral palsy. Ment Retard Dev Disabil Res Rev 2002; 8 (1): 25–29.

Lamari F, Anastassiou ED, Stamokosta E, Photopoulos S, Xanthou M, Dimitracopoulos G et al. Determination of slime-producing S. epidermidis specific antibodies in human immunoglobulin preparations and blood sera by an enzyme immunoassay: correlation of antibody titers with opsonic activity and application to preterm neonates. J Pharm Biomed Anal 2000; 23 (2-3): 363 74.

DeJonge M, Burchfield D, Bloom B, Duenas M, Walker W, Polak M et al. Clinical trial of safety and efficacy of INH-A21 for the prevention of nosocomial staphylococcal bloodstream infection in premature infants. J Pediatr 2007; 151 (3): 260–265.

Bloom B, Schelonka R, Kueser T, Walker W, Jung E, Kaufman D et al. Multicenter study to assess safety and efficacy of INH-A21, a donor-selected human staphylococcal immunoglobulin, for prevention of nosocomial infections in very low birth weight infants. Pediatr Infect Dis J 2005; 24 (10): 858–866.

Schlapbach LJ, Aebischer M, Adams M, Natalucci G, Bonhoeffer J, Latzin P et al. Impact of sepsis on neurodevelopmental outcome in a Swiss National Cohort of extremely premature infants. Pediatrics 2011; 128 (2): e348–e357.

Jang DH, Sung IY, Jeon JY, Moon HJ, Kim KS, Kim EA et al. Neurodevelopmental outcomes in very low-birth-weight infants in Korea: 1998-2007 vs 1989-1997. J Child Neurol 2011; 26 (11): 1405–1410.

Kono Y, Mishina J, Yonemoto N, Kusuda S, Fujimura M Nicu Network J. Neonatal correlates of adverse outcomes in very low-birthweight infants in the NICU Network. Pediatr Int 2011; 53 (6): 930–935.

Göçer C, Kavuncuoğlu S, Arslan G, Ertem İ, Özbek S, Öztüregen E et al. Neurodevelopmental problems of very low birth weight premature infants and factors affecting neurological morbidity. Turkish Arch Pediatr 2011; 46 (3): 207–214.

Addison K, Griffin MP, Moorman JR, Lake DE, O'Shea TM . Heart rate characteristics and neurodevelopmental outcome in very low birth weight infants. J Perinatol 2009; 29 (11): 750–756.

CC-H ChenYi-Yin, Teh-Ming Wang, Chia-Chi Hsu . Developmental outcomes among very low birth weight infants with normal cranial ultrasound images. Clin Neonatol 2008; 15 (1): 5–9.

Shah DK, Doyle LW, Anderson PJ, Bear M, Daley AJ, Hunt RW et al. Adverse neurodevelopment in preterm infants with postnatal sepsis or necrotizing enterocolitis is mediated by white matter abnormalities on magnetic resonance imaging at term. J Pediatr 2008; 1532170-175 (5): e1.

Saw. HHM, Chen J . Hearing impairment in very low birth weight infants: incidence, risk factors analysis and follow-up. Clin Neonatol 2005; 12 (1): 30–35.

Stoll BJ, Hansen NI, Adams-Chapman I, Fanaroff AA, Hintz SR, Vohr B et al. Neurodevelopmental and growth impairment among extremely low-birth-weight infants with neonatal infection. JAMA 2004; 292 (19): 2357–2365.

Hoekstra RE, Ferrara TB, Couser RJ, Payne NR, Connett JE . Survival and long-term neurodevelopmental outcome of extremely premature infants born at 23-26 weeks' gestational age at a tertiary center. Pediatrics 2004; 113 (1 Pt 1): e1–e6.

Hack M, Wilson-Costello D, Friedman H, Taylor GH, Schluchter M, Fanaroff AA . Neurodevelopment and predictors of outcomes of children with birth weights of less than 1000 g: 1992-1995. Arch Pediatr Adolesc Med 2000; 154 (7): 725–731.

Friedman S, Richardson SE, Jacobs SE, O'Brien K . Systemic Candida infection in extremely low birth weight infants: short term morbidity and long term neurodevelopmental outcome. Pediatr Infect Dis J 2000; 19 (6): 499–504.

Tapia Collados C, Feret Siguile MA, Serrano Martinez JL, Sanchez Paya J, Palazon Azorin I, Alonso Barrena AV et al. [Clinical course and prognostic factors in newborns with very low birth weight]. An Esp Pediatr 1997; 47 (4): 398–404 Evolucion y factores pronosticos en recien nacidos de muy bajo peso.

Msall ME, Buck GM, Rogers BT, Merke DP, Wan CC, Catanzaro NL et al. Multivariate risks among extremely premature infants. J Perinatol 1994; 14 (1): 41–47.

Lee BE, Cheung PY, Robinson JL, Evanochko C, Robertson CM . Comparative study of mortality and morbidity in premature infants (birth weight,<1250 g) with candidemia or candidal meningitis. Clin Infect Dis 1998; 27 (3): 559–565.

Murphy DJ, Hope PL, Johnson A . Neonatal risk factors for cerebral palsy in very preterm babies: case-control study. BMJ 1997; 314 (7078): 404–408.

Grether JK, Nelson KB, Emery ES, Cummins SK . Prenatal and perinatal factors and cerebral palsy in very low birth weight infants. J Pediatr 1996; 128 (3): 407–414.

Nakanishiya S Kyoto. Society for the Kyoto Scale of Psychological Development TestShinpan K Shiki Hattatsu Kensahou 2001 Nenban [The Kyoto Scale of Psychological Development Test 2001] (in Japanese).

Frankenburg WK, Dodds J, Archer P, Shapiro H, Bresnick B . The Denver II: a major revision and restandardization of the Denver Developmental Screening Test. Pediatrics 1992; 89 (1): 91–97.

Mildenberger H, Habenicht R, Zimmermann H . Infants with posterior urethral valves: a retrospective study and consequences for therapy. Prog Pediatr Surg 1989; 23: 104–112.

Frankenburg WK . Early language milestone scale and language screening. Pediatrics 1989; 84 (3): 586–587.

Zimmerman IL, Steiner VG, Pond RE . Preschool Language Scale 3rd edn. The Psychological Corporation: San Antonio, TX, 1989.

Amiel-Tison C, Stewart A . Follow up studies during the first five years of life: a pervasive assessment of neurological function. Arch Dis Child 1989; 64 (4 Spec No): 496–502.

McCarthy A . Manual of the McCarthy Scales of Children's Abilities. Psychological Corporation: New York, 1972.

Cattell P . The Measurement of Intelligence of Infants and Young Children. Psychological Corporation: New York, 1940.

Thorndyke R, Hagen E, Statler J . The Stanford-Binet Intelligence Scale. 4th edn. The Riverside Publishing: Chicago, 1986.

Folio M, Fewell RR . Peabody Developmental Motor Scales. DLM Teaching Resources: Allan, TX, 1983.

Bayley N . Bayley Scales of Infant Development-II. The Psychological Corporation: San Antonio, 1993.

Beardsall K, Vanhaesebrouck S, Ogilvy-Stuart AL, Ahluwalia JS, Vanhole C, Palmer C et al. A randomised controlled trial of early insulin therapy in very low birth weight infants, 'NIRTURE' (neonatal insulin replacement therapy in Europe). BMC Pediatr 2007; 7: 29.

Unhanand M, Mustafa MM, McCracken GH, Nelson JD . Gram-negative enteric bacillary meningitis: a twenty-one-year experience. J Pediatr 1993; 122 (1): 15–21.

Holt DE, Halket S, de Louvois J, Harvey D . Neonatal meningitis in England and Wales: 10 years on. Arch Dis Child Fetal Neonatal Ed 2001; 84 (2): F85–F89.

Klinger G, Chin CN, Beyene J, Perlman M . Predicting the outcome of neonatal bacterial meningitis. Pediatrics 2000; 106 (3): 477–482.

Eklind S, Hagberg H, Wang X, Savman K, Leverin AL, Hedtjarn M et al. Effect of lipopolysaccharide on global gene expression in the immature rat brain. Pediatr Res 2006; 60 (2): 161–168.

Hagberg H, Mallard C . Effect of inflammation on central nervous system development and vulnerability. Curr Opin Neurol 2005; 18 (2): 117–123.

Lehnardt S, Lachance C, Patrizi S, Lefebvre S, Follett PL, Jensen FE et al. The toll-like receptor TLR4 is necessary for lipopolysaccharide-induced oligodendrocyte injury in the CNS. J Neurosci 2002; 22 (7): 2478–2486.

Fleer A, Krediet TG . Innate immunity: toll-like receptors and some more. A brief history, basic organization and relevance for the human newborn. Neonatology 2007; 92 (3): 145–157.

Hoffmann O, Braun JS, Becker D, Halle A, Freyer D, Dagand E et al. TLR2 mediates neuroinflammation and neuronal damage. J Immunol 2007; 178 (10): 6476–6481.
Ethics declarations
Competing interests
The authors declare no conflict of interest.
About this article
Cite this article
Alshaikh, B., Yusuf, K. & Sauve, R. Neurodevelopmental outcomes of very low birth weight infants with neonatal sepsis: systematic review and meta-analysis. J Perinatol 33, 558–564 (2013). https://doi.org/10.1038/jp.2012.167
Received:

Accepted:

Published:

Issue Date:

DOI: https://doi.org/10.1038/jp.2012.167
Keywords
sepsis

long-term neurodevelopmental outcome

cerebral palsy

premature infants