Abstract
Pre-eclampsia is a significant health issue in pregnancy, complicating between 2–8% of pregnancies. L-arginine is an important mediator of vasodilation with a potential preventative role in pregnancy related hypertensive diseases. We aimed to systematically review randomised trials in the literature assessing the role of L-arginine in prevention and treatment of pre-eclampsia. We searched the Cochrane Controlled Trials Register, PUBMED, and the Australian and International Clinical Trials Registry, to identify randomised trials involving pregnant women where L-arginine was administered for pre-eclampsia to improve maternal and infant health outcomes. We identified eight randomised trials, seven of which were included. The methodological quality was fair, with a combined sample size of 884 women. For women at risk of pre-eclampsia, L-arginine was associated with a reduction in pre-eclampsia (RR: 0.34, 95% CI: 0.21–0.55), when compared with placebo and a reduction in risk of preterm birth (RR: 0.48 and 95% CI: 0.28 to 0.81). For women with established hypertensive disease, L-arginine was associated with a reduction in pre-eclampsia (RR: 0.21; 95% CI: 0.05–0.98). L-arginine may have a role in the prevention and/or treatment of pre-eclampsia. Further well-designed and adequately powered trials are warranted, both in women at risk of pre-eclampsia and in women with established disease.
Relevant articles
Open Access articles citing this article.
Andy W C Man

,

Yawen Zhou

…

Huige Li

Pflügers Archiv - European Journal of Physiology Open Access 12 April 2023

Annie R. A. McDougall

,

Roxanne Hastie

…

Joshua P. Vogel

BMC Medicine Open Access 04 November 2022

Carla Adriane Leal de Araújo

,

Larissa de Sousa Oliveira

…

João Guilherme Bezerra Alves

BMC Pregnancy and Childbirth Open Access 09 April 2020
Access options
Subscribe to this journal
Receive 12 digital issues and online access to articles
$119.00 per year
only $9.92 per issue
Rent or buy this article
Get just this article for as long as you need it
$39.95
Prices may be subject to local taxes which are calculated during checkout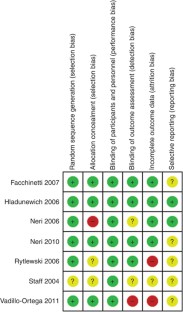 References
Sibai B, Dekker G, Kupferminc M . Pre-eclampsia. Lancet 2005; 365 (9461): 785–799.

Duley L . The global impact of pre-eclampsia and eclampsia. Semin Perinatol 2009; 33 (3): 130–137.

López-Jaramillo P, Arenas WD, García RG, Rincon MY, López M . The role of the L-arginine-nitric oxide pathway in pre-eclampsia. Ther Adv Cardiovasc Dis 2008; 2 (4): 261–275.

Murad F . Regulation of cytosolic guanylyl cyclase by nitric oxide: the NO-cyclic GMP signal transduction system. Adv Pharmacol 1994; 26: 19–33.

Benyó Z, Görlach C, Wahl M . Involvement of thromboxane A2 in the mediation of the contractile effect induced by inhibition of nitric oxide synthesis in isolated rat middle cerebral arteries. J Cereb Blood Flow Metab 1998; 18 (6): 616–618.

Wang W, Diamond SL . Does elevated nitric oxide production enhance the release of prostacyclin from shear stressed aortic endothelial cells? Biochem Biophys Res Commun 1997; 233 (3): 748–751.

Riddell DR, Owen JS . Nitric oxide and platelet aggregation. Vitam Horm 1999; 57: 25–48.

Böger RH, Diemert A, Schwedhelm E, Lüneburg N, Maas R, Hecher K . The role of nitric oxide synthase inhibition by asymmetric dimethylarginine in the pathophysiology of preeclampsia. Gynecol Obstet Invest 2010; 69 (1): 1–13.

Goss SP, Kalyanaraman B, Hogg N . Antioxidant effects of nitric oxide and nitric oxide donor compounds on low-density lipoprotein oxidation. Methods Enzymol 1999; 301: 444–453.

Morris NH, Eaton BM, Dekker G . Nitric oxide, the endothelium, pregnancy and pre-eclampsia. BJOG 1996; 103 (1): 4–15.

McCord N, Ayuk P, McMahon M, Boyd RC, Sargent I, Redman C . System y+ arginine transport and NO production in peripheral blood mononuclear cells in pregnancy and preeclampsia. Hypertension 2006; 47 (1): 109–115.

Neri I, Piccinini F, Marietta M, Facchinetti F, Volpe A . Platelet responsiveness to L-arginine in hypertensive disorders of pregnancy. Hypertens Pregnancy 2000; 19 (3): 323–330.

Lowe DT . Nitric oxide dysfunction in the pathophysiology of preeclampsia. Nitric Oxide 2000; 4 (4): 441–458.

Moher D, Cook DJ, Eastwood S, Olkin I, Rennie D, Stroup DF . Improving the quality of reports of meta-analyses of randomised controlled trials: the QUOROM statement. Quality of Reporting of Meta-analyses. Lancet 1999; 354 (9193): 1896–1900.

Centre TNC. Review Manager (RevMan) In: Collaboration TC (ed). Copenhagen: Review Manager (RevMan) 2011.

Facchinetti F, Saade GR, Neri I, Pizzi C, Longo M, Volpe A . L-arginine supplementation in patients with gestational hypertension: a pilot study. Hypertens Pregnancy 2007; 26 (1): 121–130.

Hladunewich MA, Derby GC, Lafayette RA, Blouch KL, Druzin ML, Myers BD . Effect of L-arginine therapy on the glomerular injury of preeclampsia: a randomized controlled trial. Obstet Gynecol 2006; 107 (4): 886–895.

Rytlewski K, Olszanecki R, Korbut R, Zdebski Z . Effects of prolonged oral supplementation with l-arginine on blood pressure and nitric oxide synthesis in preeclampsia. Eur J Clin Invest 2005; 35 (1): 32–37.

Staff AC, Berge L, Haugen G, Lorentzen B, Mikkelsen B, Henriksen T . Dietary supplementation with L-arginine or placebo in women with pre-eclampsia. Acta Obstet Gynecol Scand 2004; 83 (1): 103–107.

Vadillo-Ortega F, Perichart-Perera O, Espino S, Avila-Vergara MA, Ibarra I, Ahued R et al. Effect of supplementation during pregnancy with L-arginine and antioxidant vitamins in medical food on pre-eclampsia in high risk population: randomised controlled trial. BMJ 2011; 342: d2901.

Neri I, Monari F, Sgarbi L, Berardi A, Masellis G, Facchinetti F . L-arginine supplementation in women with chronic hypertension: impact on blood pressure and maternal and neonatal complications. J Matern Fetal Neonatal Med 2010; 23 (12): 1456–1460.

Neri I, Jasonni VM, Gori GF, Blasi I, Facchinetti F . Effect of L-arginine on blood pressure in pregnancy-induced hypertension: a randomized placebo-controlled trial. J Matern Fetal Neonatal Med 2006; 19 (5): 277–281.

Winer N, Branger B, Azria E, Tsatsaris V, Philippe HJ, Rozé JC et al. L-Arginine treatment for severe vascular fetal intrauterine growth restriction: a randomized double-bind controlled trial. Clin Nutr 2009; 28 (3): 243–248.

Heitzer T, Schlinzig T, Krohn K, Meinertz T, Münzel T . Endothelial dysfunction, oxidative stress, and risk of cardiovascular events in patients with coronary artery disease. Circulation 2001; 104 (22): 2673–2678.

Miyazaki H, Matsuoka H, Cooke JP, Usui M, Ueda S, Okuda S et al. Endogenous nitric oxide synthase inhibitor: a novel marker of atherosclerosis. Circulation 1999; 99 (9): 1141–1146.

Wolf A, Zalpour C, Theilmeier G, Wang BY, Ma A, Anderson B et al. Dietary L-arginine supplementation normalizes platelet aggregation in hypercholesterolemic humans. J Am Coll Cardiol 1997; 29 (3): 479–485.

Neri I, Mazza V, Galassi MC, Volpe A, Facchinetti F . Effects of L-arginine on utero-placental circulation in growth-retarded fetuses. Acta Obstet Gynecol Scand 1996; 75 (3): 208–212.

Facchinetti F, Neri I, Genazzani AR . L-arginine infusion reduces preterm uterine contractions. J Perinat Med 1996; 24 (3): 283–285.

Helmbrecht GD, Farhat MY, Lochbaum L, Brown HE, Yadgarova KT, Eglinton GS et al. L-arginine reverses the adverse pregnancy changes induced by nitric oxide synthase inhibition in the rat. Am J Obstet Gynecol 1996; 175 (4 Pt 1): 800–805.

Davidge ST, Stranko CP, Roberts JM . Urine but not plasma nitric oxide metabolites are decreased in women with preeclampsia. Am J Obstet Gynecol 1996; 174 (3): 1008–1013.

Holden DP, Fickling SA, Whitley GS, Nussey SS . Plasma concentrations of asymmetric dimethylarginine, a natural inhibitor of nitric oxide synthase, in normal pregnancy and preeclampsia. Am J Obstet Gynecol 1998; 178 (3): 551–556.

Pettersson A, Hedner T, Milsom I . Increased circulating concentrations of asymmetric dimethyl arginine (ADMA), an endogenous inhibitor of nitric oxide synthesis, in preeclampsia. Acta Obstet Gynecol Scand 1998; 77 (8): 808–813.

King RG, Di Iulio JL, Gude NM, Brennecke SP . Effect of asymmetric dimethyl arginine on nitric oxide synthase activity in normal and pre-eclamptic placentae. Reprod Fertil Dev 1995; 7 (6): 1581–1584.

Savvidou MD, Hingorani AD, Tsikas D, Frölich JC, Vallance P, Nicolaides KH . Endothelial dysfunction and raised plasma concentrations of asymmetric dimethylarginine in pregnant women who subsequently develop pre-eclampsia. Lancet 2003; 361 (9368): 1511–1517.

Prefumo F, Thilaganathan B, Whitley GS . First-trimester uterine artery resistance and maternal serum concentration of asymmetric dimethylarginine. Ultrasound Obstet Gynecol 2008; 31 (2): 153–157.
Ethics declarations
Competing interests
The authors declare no conflict of interest.
About this article
Cite this article
Dorniak-Wall, T., Grivell, R., Dekker, G. et al. The role of L-arginine in the prevention and treatment of pre-eclampsia: a systematic review of randomised trials. J Hum Hypertens 28, 230–235 (2014). https://doi.org/10.1038/jhh.2013.100
Received:

Accepted:

Published:

Issue Date:

DOI: https://doi.org/10.1038/jhh.2013.100
Keywords
pregnancy

L

-arginine

pre-eclampsia

hypertensive disease