Abstract
Acute stress promotes transient elevation of blood pressure, but there is no consistent evidence that this effect results in hypertension. In this systematic review of cohort and case–control studies that investigated the association between psychosocial stress and hypertension, we conducted a complete search up to February 2007 in MEDLINE, EMBASE, PSYCINFO and LILACS, through a search strategy that included eight terms to describe the exposure, six related to the design of the studies and one term for outcome. The quality was assessed by the Newcastle–Ottawa Quality Assessment Scale. The selection was done in duplicate by two teams of independent reviewers. Among 82 studies selected in the second phase, only 14 (10 cohort studies and 4 case–control studies), totalling 52 049 individuals, fulfilled the selection criteria. The average quality of the studies was 6.6±1.3 in a 9-point scale. Acute life events were associated with hypertension in one and were not associated in two studies. Five out of seven studies found a significant and positive association between measures of chronic stress and hypertension, with risk ratios ranging from 0.8 to 11.1. Three out of five studies reported high and significant risks of affective response to stress for hypertension, one a significant risk close to a unit and one reported absence of risk. Acute stress is probably not a risk factor for hypertension. Chronic stress and particularly the non-adaptive response to stress are more likely causes of sustained elevation of blood pressure. Studies with better quality are warranted.
Relevant articles
Open Access articles citing this article.
Akio Tada

,

Rumi Tano

&

Hiroko Miura

Scientific Reports Open Access 03 August 2022

Si Shen

,

Jianduan Cheng

…

Xiaoshu Cheng

BMC Psychiatry Open Access 27 July 2022

Zinabu Fentaw

,

Kidist Adamu

&

Shambel Wedajo

BMC Public Health Open Access 09 May 2022
Access options
Subscribe to Journal
Get full journal access for 1 year
$119.00
only $9.92 per issue
All prices are NET prices.
VAT will be added later in the checkout.
Tax calculation will be finalised during checkout.
Buy article
Get time limited or full article access on ReadCube.
$32.00
All prices are NET prices.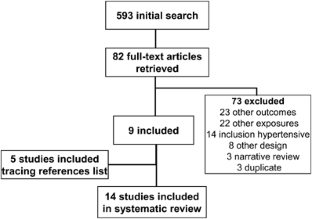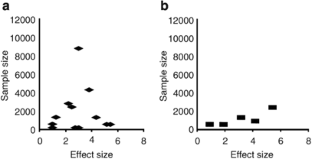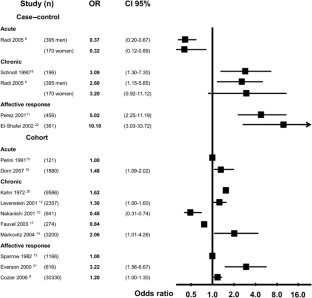 References
Heine H, Weiss M . Life stress and hypertension. Eur Heart J 1987; 8 (Suppl B): 45–55.

Unger T, Parati G . Acute stress and long-lasting blood pressure elevation: a possible cause of established hypertension? J Hypertension 2005; 23: 261–263.

Rosengren A, Hawken S, Ôunpuu S, Sliwa K, Zubaid M, Almahmeed WA et al. Association of psychosocial risk factors with risk of acute myocardial infarction in 11119 cases and 13648 controls from 52 countries (the INTERHEART study): case–control study. Lancet 2004; 364: 953–962.

Cohen S, Kessler RC, Underwood-Gordon L . Strategies for measuring stress in studies of psychiatric and physical disorders. In: Cohen S, Kessler RC, Underwood-Gordon L (eds). Measuring Stress. Oxford University Press: New York, 1995, pp 3–28.

Rutledge T, Hogan BE . A quantitative review of prospective evidence linking psychological factors with hypertension development. Psychosom Med 2002; 64: 758–766.

Folkow B . Mental stress and its importance for cardiovascular disorders; physiological aspects, 'from-mice-to-man'. Scand Cardiovasc J 2001; 35: 163–172.

Wells GA, Shea A, O'Connell D, Peterson J, Welch J, Losos M et al. The Newcastle-Ottawa Scale (NOS) for Assessing the Quality of Nonrandomised Studies in Meta-Analyses (Homepage on the Internet). Ottawa Health Research Institute: Ottawa, c1996–2006 [updated 09 June 2007; cited 06 September 2007]. Available from: http://www.ohri.ca/programs/clinical_epidemiology/oxford.htm.

Radi S, Lang T, Lauwers-Cancès V, Diène E, Chatellier G, Larabi L et al. Job constraints and arterial hypertension: different effects in men and women: the IHPAF II case–control study. Occup Environ Med 2005; 62: 711–717.

Schnall PL, Landsbergis PA, Baker D . The relationship between 'job strain,' workplace diastolic blood pressure and left ventricular mass index. Results of a case–control study. JAMA 1990; 263: 1929–1935.

Perez LH, Gutierrez LA, Vioque J, Torres Y . Relation between overweight, diabetes, stress and hypertension: a case-control study in Yarumal – Antioqia, Colombia. Eur J Epidemiol 2001; 17: 275–280.

El-Shafei SA, Bassili A, Hassanien NM, Mokhtar MM . Genetic determinants of essential hypertension. J Egypt Public Health Assoc 2002; 77: 231–246.

Perini C, Müller FB, Bühler FR . Suppressed aggression accelerates early development of essential hypertension. J Hypertension 1991; 9: 499–503.

Dorn T, Yzermans CJ, Guijt H, Zee J . Disaster-related stress as a prospective risk factor for hypertension in parents of adolescent fire victims. Am J Epidemiol 2007; 165: 410–417.

Kahn HA, Medalie JH, Neufeld HN, Riss E, Goldbourt U . The incidence of hypertension and associated factors: the Israel Ischemic Disease Study. Am Heart J 1972; 8: 171–182.

Levenstein S, Smith MW, Kaplan GA . Psychosocial predictors of hypertension in men and women. Arch Intern Med 2001; 161: 1341–1346.

Nakanishi N, Yoshida H, Nagano K, Kawashimo H, Nakamura K, Tatara K . Long working hours and risk for hypertension in Japanese male white collar workers. J Epidemiol Community Health 2001; 55: 316–322.

Fauvel JP, Mpio I, Quelin P, Rigaud JP, Laville M, Ducher M . Neither perceived job stress nor individual cardiovascular reactivity predict high blood pressure. Hypertension 2003; 42: 1112–1116.

Markovitz JH, Matthews KA, Whooley M, Lewis CE, Greenlund KJ . Increases in job strain are associated with incident hypertension in the CARDIA Study. Ann Behav Med 2004; 28: 4–9.

Sparrow D, Garvey AJ, Rosner B, Thomas HE . Factors predicting blood pressure change. Circulation 1982; 65: 789–794.

Everson SA, Kaplan GA, Goldberg DE, Salonen JT . Hypertension incidence is predicted by high levels of hopelessness in finish men. Hypertension 2000; 35: 561–567.

Cozier Y, Palmer JR, Horton NJ, Fredman L, Wise LA, Rosenberg L . Racial discrimination and the incidence of hypertension in US black women. Ann Epidemiol 2006; 16: 681–687.

Karasek R, Theorell T . Healthy Work: Stress, Productivity and the Reconstruction of Working Life. Basic Books: New York, 1990.

Turner J, Wheaton B . Checklist measurement of stressful life events. In: Cohen S, Kessler RC, Gordon LU (eds). Measuring stress. A Guide for Health and Social Scientists. Oxford University Press: New York, 1997, pp 29–58.

Stone AA . Measurement of affective response. In: Cohen S, Kessler RC, Gordon LU (eds). Measuring Stress. A Guide for Health and Social Scientists. Oxford University Press: New York, 1997, pp 148–171.

Light KC, Girdler SS, Sherwood A, Bragdon EE, Brownley KA, West SG et al. High stress responsivity predicts later blood pressure only in combination with positive family history and high life stress. Hypertension 1999; 33: 1458–1464.

Steptoe A, Marmot M . Impaired cardiovascular recovery following stress predicts 3-year increases in blood pressure. J Hypertens 2005; 23: 529–536.

Light KC . Hypertension and the reactivity hypothesis: the next generation. Psychosom Med 2003; 63: 744–746.

Carroll D, Philips AC, Ring C, Der G, Hunt K . Life events and hemodynamic stress reactivity in the middle-aged and elderly. Psychophysiology 2005; 42: 269–276.

Schwartz AR, Gerin W, Davidson KW, Pickering TG, Brosschot JF, Thayer JF et al. Toward causal model of cardiovascular responses to stress and the development of cardiovascular disease. Psychosom Med 2003; 65: 22–35.

Markovitz JH, Jonas BS, Davidson K . Psychological factors as precursors to hypertension. Curr Hypertens Rep 2001; 3: 25–32.

Nicolson DJ, Dickinson HO, Campbell F, Cook J, Renton F, Ford GA et al. Relaxation therapies for the management of essential hypertension in adults. Cochrane Database Syst Rev 2004; (3): CD004935.

Wiehe M, Fuchs SC, Moreira LB, Moraes RS, Pereira GM, Gus M et al. Absence of association between depression and hypertension: results of a prospectively designed population-based study. J Hum Hypertens 2006; 20: 434–439.
Acknowledgements
This study was funded by grants from CNPq, CAPES and FAPERGS.
About this article
Cite this article
Sparrenberger, F., Cichelero, F., Ascoli, A. et al. Does psychosocial stress cause hypertension? A systematic review of observational studies. J Hum Hypertens 23, 12–19 (2009). https://doi.org/10.1038/jhh.2008.74
Received:

Revised:

Accepted:

Published:

Issue Date:

DOI: https://doi.org/10.1038/jhh.2008.74
Keywords
stress

psychological distress

life change events

hypertension

blood pressure

systematic review