ABOUT THE WINNER
The First Author Dr Shuichi Sakamoto received his PhD degree from the Graduate University for Advanced Studies [SOKENDAI] in 2001 for his study of premature aging Werner syndrome under the supervision of Dr Yasuhiro Furuichi (AGENE Research Institute). He also worked with Dr Furuichi as a postdoctoral fellow from 2001 to 2002. He then moved to Kyoto University as an Assistant Professor to work with Professor Kenshi Komatsu in the field of radiation biology from 2002 to 2005. In 2005, he joined the Institute of Microbial Chemistry as a researcher and started working in the field of natural products and chemical biology. His current research interests include chemical biology of mesenchymal stem cell and cancer metastasis.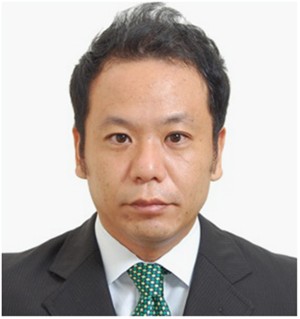 About JA Medal: This new award program was established in 2011 to acknowledge the articles of highest impact and recognition, selected from among all original articles published in the Journal of Antibiotics. The JA medal will honour the authors of such articles for their excellent research results that have contributed to the development of antibiotics studies and will hopefully encourage submission of quality original articles to the journal. All original articles published in JA are automatically nominated for the award. Next JA medal winner will be selected in 2013 from the articles published in 2010–2012.
References
Sakamoto, S. et al. Decalpenic acid, a novel small molecule from Penicillium verruculosum CR37010, induces early osteoblastic markers in pluripotent mesenchymal cells. J Antibiot 63, 703–708 (2010).

Caetano-Lopes, J., Canhao, H. & Fonseca, J. E. Osteoblasts and bone formation. Acta Reumatol Port 32, 103–110 (2007).

Marie, P. J. Signaling pathways affecting skeletal health. Curr Osteoporos Rep 10, 190–198 (2012).

Wu, X., Walker, J., Zhang, J., Ding, S. & Schultz, P. G. Purmorphamine induces osteogenesis by activation of the hedgehog signaling pathway. Chem Biol 11, 1229–1238 (2004).
About this article
Cite this article
Wright, G., Yoshida, M. First JA Medal goes to a paper on decalpenic acid. J Antibiot 65, 591–592 (2012). https://doi.org/10.1038/ja.2012.100
Published:

Issue Date:

DOI: https://doi.org/10.1038/ja.2012.100