Abstract
Objective:
To evaluate the feasibility and efficacy of the 'Healthy Dads, Healthy Kids' (HDHK) program, which was designed to help overweight fathers lose weight and be a role model of positive health behaviors for their children.
Design:
Randomized controlled trial.
Participants:
A total of 53 overweight/obese men (mean (s.d.) age=40.6 (7.1) years; body mass index (BMI)=33.2 (3.9)) and their primary school-aged children (n=71, 54% boys; mean (s.d.) age=8.2 (2.0) years) were randomly assigned (family unit) to either (i) the HDHK program (n=27 fathers, n=39 children) or (ii) a wait-list control group (n=26 fathers, n=32 children).
Intervention:
Fathers in the 3-month program attended eight face-to-face education sessions. Children attended three of these sessions.
Outcomes:
The primary outcome was fathers' weight. Fathers and their children were assessed at baseline, and at 3- and 6-month follow-up, for weight, waist circumference, BMI, blood pressure, resting heart rate (RHR), objectively measured physical activity and self-reported dietary intake.
Results:
Intention-to-treat analysis revealed significant between-group differences at 6 months for weight loss (P<0.001), with HDHK fathers losing more weight (−7.6 kg; 95% confidence interval (CI) −9.2, −6.0; d=0.54) than control group fathers (0.0 kg; 95% CI −1.4, 1.6). Significant treatment effects (P<0.05) were also found for waist circumference (d=0.62), BMI (d=0.53), systolic blood pressure (d=0.92), RHR (d=0.66) and physical activity (d=0.91), but not for dietary intake. In children, significant treatment effects (P<0.05) were found for physical activity (d=0.74), RHR (d=0.51) and dietary intake (d=0.84).
Conclusion:
The HDHK program resulted in significant weight loss and improved health-related outcomes in fathers and improved eating and physical activity among children. Targeting fathers is a novel and efficacious approach to improving health behavior in their children.
Relevant articles
Open Access articles citing this article.
Lee M. Ashton

,

Myles D. Young

…

Philip J. Morgan

Journal of Child and Family Studies Open Access 19 August 2023

Julie Latomme

,

Philip J. Morgan

…

Greet Cardon

BMC Public Health Open Access 15 February 2023

Amy S. Ha

,

Qing He

…

Johan Y. Y. Ng

BMC Public Health Open Access 12 July 2022
Access options
Subscribe to this journal
Receive 12 print issues and online access
$259.00 per year
only $21.58 per issue
Rent or buy this article
Prices vary by article type
from$1.95
to$39.95
Prices may be subject to local taxes which are calculated during checkout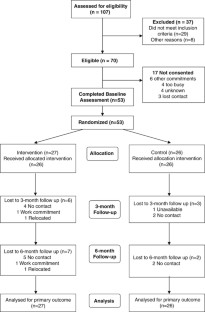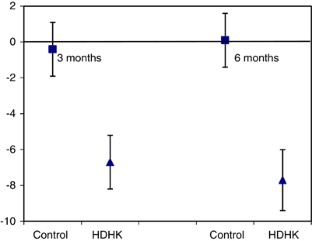 References
Barr ELM, Magliano DJ, Zimmet PZ, Polkinghorne KR, Atkins RC, Dunstan DW et al. AusDiab 2005, The Australian Diabetes, Obesity and Lifestyle Study Tracking the Accelerating Epidemic: Its Causes and Outcomes. International Diabetes Institute: Melbourne, Australia, 2006.

Australian Bureau of Statistics. National Health Survey: Summary of Results. ABS: Canberra, 200.

French SA, Jeffery RW . Sex differences among participants in a weight-control program. Addict Behav 1994; 19: 147–158.

Lemon SC, Rosal MC, Zapka J, Borg A, Andersen V . Contributions of weight perceptions to weight loss attempts: differences by body mass index and gender. Body Image 2009; 6: 90–96.

Whitaker RC, Wright JA, Pepe MS, Seidel KD, Dietz WH . Predicting obesity in young adulthood from childhood and parental obesity. N Engl J Med 1997; 337: 869–873.

Burke V, Beilin LJ, Dunbar D . Family lifestyle and parental body mass index as predictors of body mass index in Australian children: a longitudinal study. Int J Obesity 2001; 25: 147–157.

Golan M . Parents as agents of change in childhood obesity-from research to practice. Int J Pediatr Obesity 2006; 1: 66–76.

Davison KK, Birch LL . Childhood overweight: a contextual model and recommendations for future research. Obesity Rev 2001; 2: 159–171.

Sallis JF, Prochaska JJ, Taylor WC . A review of correlates of physical activity of children and adolescents. Med Sci Sports Exerc 2000; 32: 963–975.

Birch LL, Davison KK . Family environmental factors influencing the developing behavioral controls of food intake and childhood overweight. Pediatr Clin North Am 2001; 48: 893–907.

Fisher JO, Birch LL . Fat preferences and fat consumption of 3- to 5-year-old children are related to parental adiposity. J Am Dietetic Assoc 1995; 95: 759–764.

Moore LL, Lombardi DA, White MJ, Campbell JL, Oliveria SA, Ellison RC . Influence of parents' physical activity levels on activity levels of young children. J Pediatr 1991; 118: 215–219.

McLean N, Griffin S, Toney K, Hardeman W . Family involvement in weight control, weight maintenance and weight-loss interventions: a systematic review of randomised trials. Int J Obesity 2003; 27: 987–1005.

Dietz WH, Gortmaker SL . Preventing obesity in children and adolescents. Ann Rev Public Health 2001; 22: 337–353.

Ball J, Moselle K, Pedersen S . Father's Involvement as a Determinant of Child Health. Population Health Fund Project: Father Involvement for Healthy Child Outcomes: Partners Supporting Knowledge Development and Transfer. Public Health Agency of Canada, 2007.

Wake M, Nicholson J, Hardy P, Smith K . Preschooler obesity and parenting styles of mothers and fathers: Australian National Population Study. Pediatrics 2007; 120: e1520–e1527.

Stein RI, Epstein LH, Raynor HA, Kilanowksi CK, Paluch RA . The influence of parenting change on pediatric weight control. Obesity Res 2005; 13: 1749–1755.

Altman DG, Schulz KF, Moher D, Egger M, Davidoff F, Elbourne D et al. The Revised CONSORT Statement for Reporting Randomized Trials: explanation and elaboration. Ann Internal Med 2001; 134: 663–694.

Norton K . Sports Medicine Australia pre-exercise screening system, 2005. Available at http://sma.org.au/wp-content/uploads/2009/05/new_pre_screening.pdf (accessed 23 July 2010).

Abraham C, Michie S . A taxonomy of behavior change techniques used in interventions. Health Psychol 2008; 27: 379–387.

Bandura A . Social foundations of thought and action: A Social Cognitive Theory. Prentice-Hall: Englewood Cliffs, NJ, USA, 1986.

Golan M, Weizman A . Familial approach to the treatment of childhood obesity. A conceptual model. J Nutr Educ 2001; 33: 102–107.

Golan M, Weizman A, Apter A, Fainaru M . Parents as the exclusive agents of change in the treatment of childhood obesity. Am J Clin Nutr 1998; 67: 1130–1135.

Burrows TL, Warren JM, Baur LA, Collins CE . Impact of a child obesity intervention on dietary intake and behaviors. Int J Obesity 2008; 32: 1481–1488.

Satter E . Internal regulation and the evolution of normal growth as the basis for prevention of obesity in childhood. J Am Dietetic Assoc 1996; 9: 860–864.

Ogden J, Reynolds R, Smith A . Expanding the concept of parental control in childrens snacking behaviour. Appetite 2006; 47: 100–106.

Morgan PJ, Lubans DR, Collins CE, Warren JM, Callister R . The SHED-IT randomized controlled trial: evaluation of an internet-based weight loss program for men. Obesity 2009; 17: 2025–2032.

Morgan PJ, Lubans DR, Collins CE, Warren JM, Callister R . 12-month outcomes and process evaluation of the SHED-IT RCT: an internet-based weight loss program targeting men. Obesity 2010. Published online May 2010. doi:10.1038/oby.2010.119.

Marfell-Jones MJ, Olds T, Stewart AD, Carter L . International Standards for Anthropometric Assessment (2006). International Society for the Advancement of Kinanthropometry (ISAK): Potchefstroom, South Africa, 200.

Cole TJ, Freedson JV, Preece MA . Body Mass Index reference curves for the UK, 1990. Arch Dis Child 1995; 73: 25–29.

Cole T, Pan H . LMS growth computer program. 2.12 edn. Medical Research Council: Cambridge, 2002.

Cole TJ, Bellizzi MC, Flegal KM, Dietz WH . Establishing a standard definition for child overweight and obesity worldwide: International survey. Br Med J 2000; 320: 1–6.

Eisanmann JC . Waist circumference percentiles for 7–15 yr old Australian children. Acta Paediatrica 2005; 94: 1182–1185.

Giles GG, Ireland PD . Dietary Questionnaire for Epidemiological Studies (Version 2). The Cancer Council Victoria: Melbourne, 1996.

Hodge A, Giles GG, Patterson A, Brown W, Ireland P . The Anti-Cancer Council of Victoria FFQ. Relative validity of nutrient intakes compared with diet diaries in young of middle-aged women in a study of iron supplementation. Aust N Z J Public Health 2000; 24: 576–583.

Ireland P, Jolley D, Giles G, O'Dea K, Powles J, Rutishauser I et al. Development of the Melbourne FFQ: a food frequency questionnaire for use in an Australian prospective study involving an ethnically diverse cohort. Asia Pacific J Clin Nutr 1994; 3: 19–31.

Hodge A, Patterson AJ, Brown WJ, Ireland P, Giles G . The AntiCancer Council of Victoria FFQ: relative validity of nutrient intakes compared with weighed food records in young to middleaged women in a study of iron supplementation. Aust N Z J Public Health 2000; 24: 576–583.

Watson J, Collins C, Sibbritt D, Dibley M, Garg M . Reproducibility and comparative validity of a food frequency questionnaire for Australian children and adolescents. Int J Behav Nutr Physical Activity 2009; 6: 62.

Burrows TL, Warren JM, Colyvas K, Garg ML, Collins CE . Validation of parental report of overweight children's fruit and vegetable intake using plasma carotenoids. Obesity 2009; 17: 162–168.

Australian Bureau of Statistics. Socio-economic Indexes for Areas (SEIFA) Australia- 2006: Postal Areas, Index of Relative Socio-economic Advantage and Disadvantage. Commonwealth of Australia: Canberra, 2008.

Mallinckrodt CH, Watkin JG, Molenberghs G, Carroll RJ, Lilly E . Choice of the primary analysis in longitudinal clinical trials. Pharm Stat 2004; 3: 161–169.

Cohen J . Statistical power analysis for the behavioral sciences 2nd edn. Lawrence Earlbaum Associates: Hillsdale, NJ, USA, 1988.

National Health and Medical Research Council. Clinical Practice Guidelines for the Management of Overweight and Obesity in Adults. Commonwealth of Australia, 2003. Available at http://www.health.gov.au/internet/main/publishing.nsf/Content/7AF116AFD4E2EE3DCA256F190003B91D/$File/adults.pdf (accessed 23 July 2010).

Egger G, Bolton A, O'Neill M, Freeman D . Effectiveness of an abdominal obesity reduction programme in men: the GutBuster 'waist loss' programme. Int J Obes Relat Metab Disord 1996; 20: 227–231.

Burke LE, Warziski M, Starrett T, Choo J, Music E, Sereika S et al. Self-monitoring dietary intake: current and future practices. J Renal Nutr 2005; 15: 281–290.

Neve M, Morgan PJ, Jones PR, Collins CE . Effectiveness of Web-based interventions in achieving weight loss and weight loss maintenance in overweight and obese adults: a Systematic Review with Meta-Analysis. Obesity Rev 2010; 11: 306–321.

Bandura A . The self system in reciprocal determinism. Am Psychologist 1978; 33: 344–358.

Epstein LH . Family-based behavioural intervention for obese children. Int J Obes Relat Metab Disord 1996; 20: S14–S21.

Epstein LH, Valoski AM, Wing RR . Ten year follow-up of behavioral, family-based treatment for obese children. J Am Med Assoc 1990; 264: 2519–2523.

Barnett LM, van Beurden E, Morgan PJ, Brooks L, Beard J . Childhood motor skill proficiency as a predictor of physical activity levels in adolescence. J Adolesc Health 2009; 44: 252–259.

Barnett LM, van Beurden E, Morgan PJ, Brooks L, Beard J . Does childhood motor skill proficiency predict adolescent fitness? Med Sci Sports Exerc 2008; 40: 2137–2144.

Ortega FB, Ruiz JR, Castillo MJ, Sjöström M . Physical fitness in childhood and adolescence: a powerful marker of health. Int J Obesity 2008; 32: 1–11.

Rizzo NS, Ruiz JR, Hurtig-Wennlöf A, Ortega FB, Sjöström M . Relationship of physical activity, fitness, and fatness with clustered metabolic risk in children and adolescents: the European youth heart study. J Pediatrics 2007; 150: 388–394.

van der Horst K, Marijke J, Paw CA, Twisk JWR, Mechelen WVA . Brief review on correlates of physical activity and sedentariness in youth. Med Sci Sports Exercise 2007; 39: 1241–1250.

Cleland V, Venn A, Fryer J, Dwyer T, Blizzard L . Parental exercise is associated with Australian children's extracurricular sports participation and cardiorespiratory fitness: a cross sectional study. Int J Behav Nutr Physical Activity 2005; 2: 1–15.

vanSluijs EMF, McMinn AM, Griffin SJ . Effectiveness of interventions to promote physical activity in children and adolescents: systematic review of controlled trials. Br Med J 2007; 335: 703–707.

O'Connor TM, Jago R, Baranowski T . Engaging parents to increase youth physical activity a systematic review. Am J Prev Med 2009; 37: 141–149.

Sarkadi A, Kristiansson R, Oberklaid F, Bremberg S . Fathers' involvement and children's developmental outcomes: a systematic review of longitudinal studies. Acta Paediatrica 2008; 97: 153–158.

Birch LL, Ventura AK . Preventing childhood obesity: what works? Int J Obesity 2009; 33: S74–S81.

Vincent SD, Pangrazi RP . Does reactivity exist in children when measuring activity levels with pedometers? Pediatr Exercise Sci 2002; 14: 56–63.
Acknowledgements
This study was funded by the Hunter Medical Research Institute and the Gastronomic Lunch. We thank project manager James Bray and are also grateful for the help of research assistants Elroy Aguiar, Garbrielle Quick and Sam Biver. We thank all study participants. We also thank NUSport for their support and Dr Janet Warren for her revision of the paper.
Ethics declarations
Competing interests
The authors declare no conflict of interest.
About this article
Cite this article
Morgan, P., Lubans, D., Callister, R. et al. The 'Healthy Dads, Healthy Kids' randomized controlled trial: efficacy of a healthy lifestyle program for overweight fathers and their children. Int J Obes 35, 436–447 (2011). https://doi.org/10.1038/ijo.2010.151
Received:

Revised:

Accepted:

Published:

Issue Date:

DOI: https://doi.org/10.1038/ijo.2010.151
Keywords
weight loss

men

children

fathers

intervention